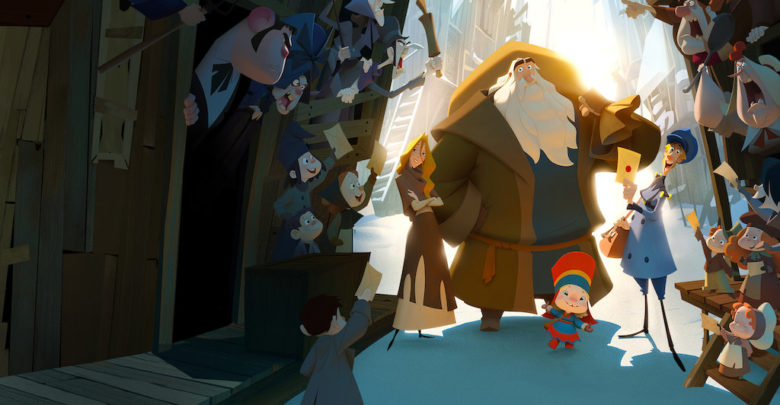 Welcome to day nine of The Gateway's 12 Days of Holiday Movies! For 12 weekdays over the winter break, we'll be sharing a holiday movie that fills us with holly, jolly, and everything in between. Come along and find the next movie to add to your holiday watchlist!
Every wonder how the myth of Santa Claus came to be? That weird delivery system up the chimney? All those flying reindeer pulling his sleigh? The love for cookies and milk? The famous laugh? The Naughty List? These and other Christmas traditions are retold in the 2019 animated film Klaus.
Klaus tells the story of Jesper, a selfish postman who is sent to the fictional city of Smeerensburg on his first ever assignment. While in Smeerensburg, Jesper befriends Mr. Klaus, the local woodsman and the man who would eventually become the face of the Santa Claus myth.
Klaus has the perfect amount of wholesomeness for a Christmas movie, and it's not just because of the lovely animation. The movie teaches that "a true act of goodwill always sparks another," and it shows how selfishness can turn into compassion and love. It's also cute to see the look in a child's eyes when they see Santa's gift for the first time. Just that one scene is sure to pull on your heartstrings.
There are also a lot of fun things in Klaus that are iconic on their own. Cute romance scenes. Kids stabbing snowmen with carrots. A sprinkling of intergenerational feuds and mild violence. The importance of central heating. Funky hats. Lots of chickens. Woodworking and birdhouses to satisfy your cottagecore needs. I mean, what's more to love?