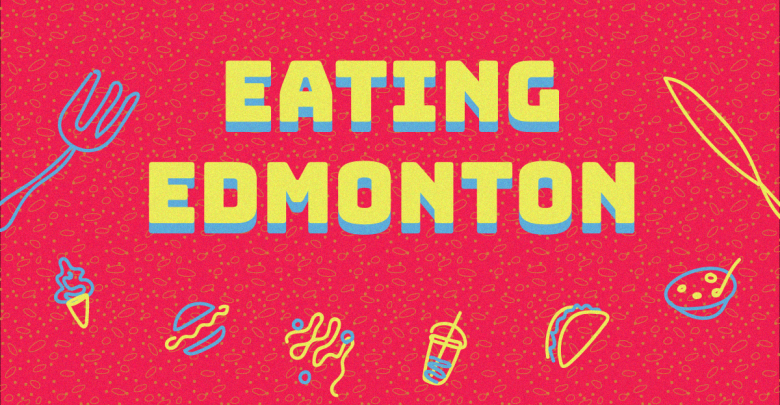 One of the benefits of living in Edmonton is having access to so many different cuisines. If you want Chinese food you can go to the Lingnan downtown. If you want Greek food, there is Yianni's on Whyte Avenue, which does not disappoint. There are countless other restaurants in Edmonton that serve food from all parts of the world to fulfill any culinary craving.
For most people, trying Brazilian food is not the first cuisine to come to mind — myself included. I had the opportunity to go to Fumaca Brazilian Steakhouse recently with my family and enjoy a rodizio steakhouse dinner, which is a traditional Brazilian all you can eat meat buffet (including appetizers) for $35.99 a person.
Fumaca Brazilian Steakhouse is situated just off Whyte Avenue at the intersection of Gateway Boulevard and Saskatchewan Drive. For University of Alberta students, it's approximately a 20 to 25 minute walk from campus, making it easily accessible to anyone who lives nearby.
Since this was our first time at a Brazilian steakhouse, we ordered the full rodizio dinner sampler special, which is essentially a sampling of every item on the menu. We started with the house Greek and Caesar salads, followed by a small plate of cold items which included potato salad, seasoned vegetables, and an oven roasted garlic clove. The appetizers were superb and beyond what I had expected.
The salads were fresh, flavourful and perfectly seasoned with dressing, while the seasoned vegetables were tangy and complex. Most buffet salads are soggy and unpalatable, but not at Fumaca.
After our appetizers, our main meats were served on a wooden platter for easy sharing. We enjoyed sirloin and rump steak, parmesan crusted pork, grilled sausage, lamb, bacon wrapped chicken, and garlic steak. The meats were incredible! The sirloin steak was so tender and flavourful that it melted in your mouth. The rump steak was superb and had a subtle charred flavour with a hint of sea salt. I also enjoyed the lamb and sausages. The garlic steak was too salty and garlicky for my tastes. At any time we were able to ask for more meat which was brought to us by a gaucho, which is a Portuguese word for meat carver.
One of the underrated highlights of the experience was the roasted sliced pineapple. At first I was a bit skeptical, thinking to myself "Why would you roast an entire pineapple?" I got my answer soon enough. The roasted pineapple tasted like warm caramelized fruit candy, and the sugar and cinnamon perfectly complemented the acidity. I enjoyed the pineapple both as a desert and a palette cleanser as it gave me a change from the meats.
I had an absolutely superb time at Fumaca and was not disappointed at all. The meats were tender and well-seasoned, and the salads and appetizers were fresh and flavorful. It was evident that your $35.99 was well spent and that you weren't being shortchanged with cheap ingredients. I cannot wait to come back down the road and enjoy more of their superb food.
If you are looking for a memorable flavourful meal close to campus, I encourage you to try Fumaca Brazilian Steakhouse off Whyte Avenue.