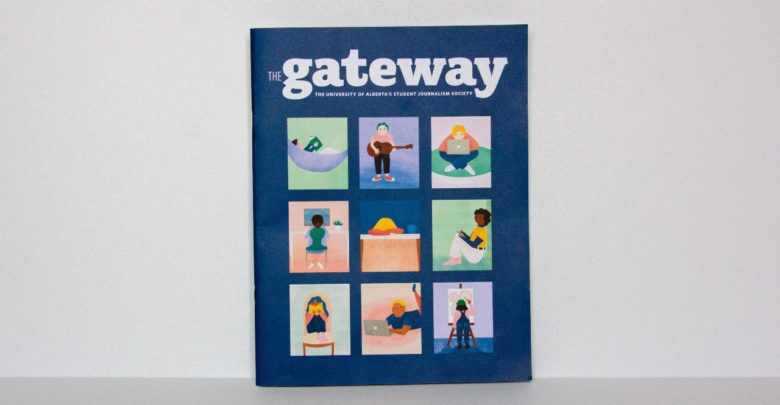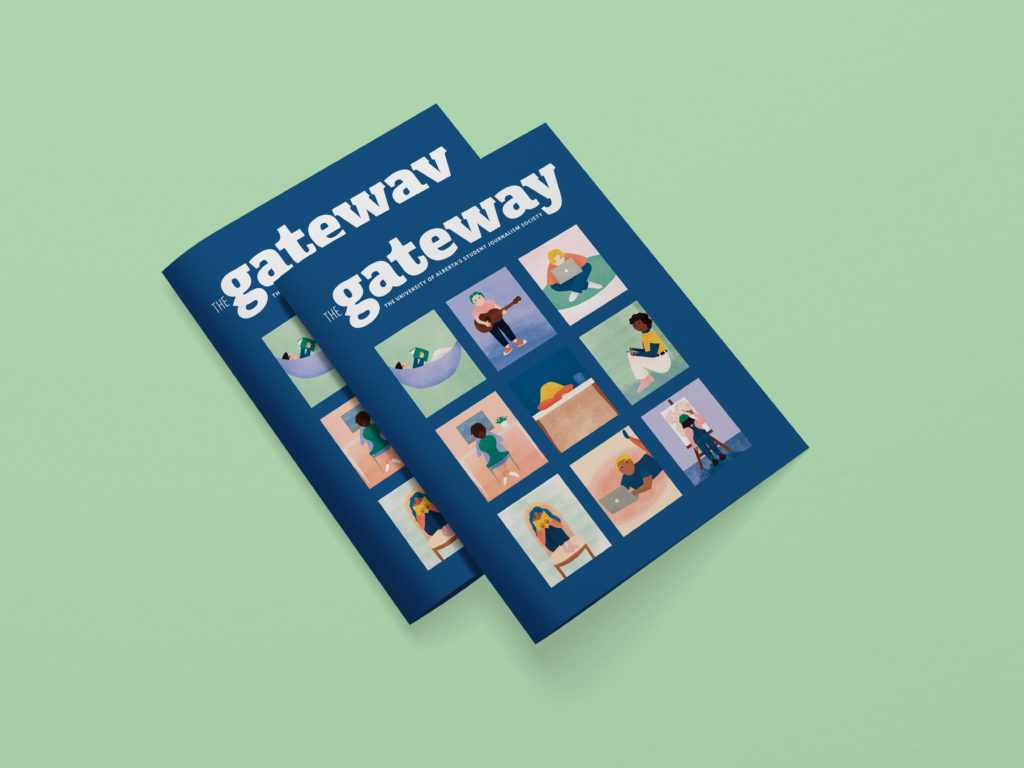 Cover Stories describes the story behind the design and art direction for a specific issue of The Gateway's monthly magazine.
Theme: Hope for the Future
Illustration: Sofia Capettini
After a summer of adjusting to the new reality of living in a pandemic with ever-changing restrictions, the beginning of the semester welcomed us with feelings of uncertainty.
Some people had to transition to working from home. Hangouts with friends took place online rather than face-to-face. Many of us had to pick up new hobbies or rediscover old ones to keep busy. All of this occurred while trying to stay hopeful that eventually, things would be okay.
The cover features nine boxes, each with a person doing a different activity. Some are working, others are engaging with a hobby or are participating in an activity they enjoy doing but may not have put the time aside for prior to the pandemic, such as reading.
Through this cover, I wanted to depict the action of looking at an apartment building — a community held together within a large architectural structure, each window being the connection to an entire world within. This reflects the idea of being together but apart, a common theme present since the beginning of this pandemic.
As long as we are surrounded — from a distance — by those we care about, we can have hope that eventually, things will be okay.