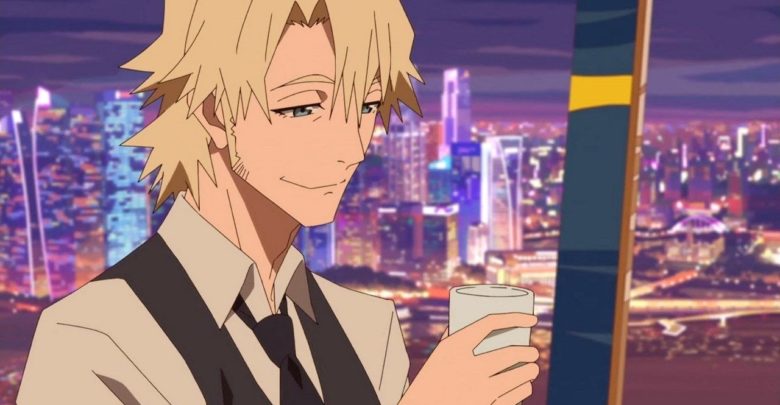 Netflix's many attempts at marketing original animation, and in particular anime, have often felt like unconvincing scams.
Hyped projects such as B: The Beginning quickly fell flat after their debuts, while other lacklustre projects such as Cannon Busters or the hilariously out of touch SwordGai hampered the mainstream success of more popular shows like Devilman Crybaby.
This is where The Great Pretender, a collaboration between Netflix and Hiro Kaburagi's Wit Studio Inc. (of Attack on Titan fame), comes into the picture. It debuted on Netflix on July 8th, 2020 with a strong start. Considered an action comedy, The Great Pretender is an attractive proposition, with gorgeous graphics and great musical selections, including an ending theme by 50's vocal group The Platters, covered by Freddie Mercury and his four-octave range.
The story follows Makoto "Edamame" Edamura, a young man who due to familial trauma and a criminal history, now makes his living swindling. When Edamame unsuccessfully tries to con a foreign tourist, he is subsequently lured to the glitz and glamour of Los Angeles and embroiled in the con of a drug empire by gentleman thief extraordinaire, Laurent Thierry.
This first season is filled with harrowing near escapes by Edamame and Laurent's Team Confidence, with the story heating up rapidly as the plan becomes increasingly complex and more moving parts get involved. The cons also feature expert uses of misdirection, as well as a good dose of charm.
I will spare any further spoilers, but the first season is a good introduction to the overall narrative of the show and the main cast.
The Great Pretender stands strongly on it's own merits, and is a wild ride. If a James Bond-style story appeals to you, or a high-stakes comedy, prepare to be swindled!
The first season of The Great Pretender is currently available on Netflix with the second season set for international release in either December 2020 or early 2021.