Arts & Culture
Nation & World
BTS explores the past, the future, and the pandemic on "BE"
In a time of uncertainty, BTS is spreading a message of kindness and hope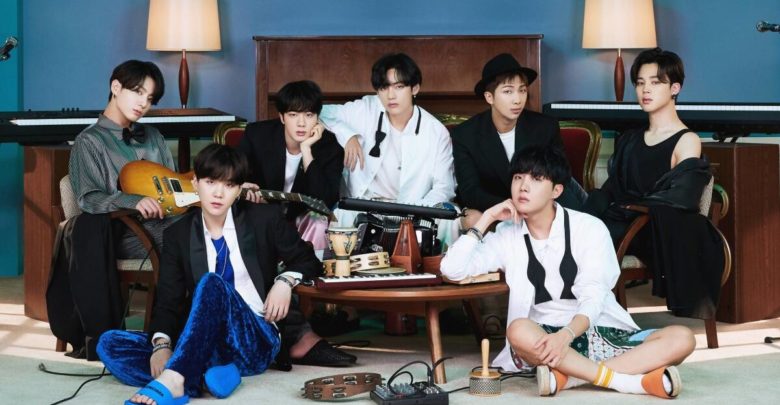 In the midst of the pandemic, BTS has released their first entirely self-composed, produced, and written album, BE.
BTS was originally scheduled for a world tour when COVID-19 struck, and they expressed their frustration with being unable to connect with fans face-to-face. During this time, BTS also released their first all-English song "Dynamite," which smashed records. Since then, they have released BE, an album they say is about healing and moving on in these strange circumstances.
BE is an exploration of multiple genres, some of which BTS has previously experimented with. Among these familiar genres is old-school hip-hop, which was particularly prevalent in BTS's earlier music. Their first album, 2 Cool 4 Skool (2013) had several tracks that were heavily hip-hop based not only in their beats and sound, but also in their rebellious and critical lyrical content. Another genre found on BE is traditional ballads. Ballads have also been on BTS albums before, but their contrast and coexistence with the old-school hip-hop on the album is particularly notable.
The entire album consists of six new songs, "Dynamite," and a skit. The skit is a snippet of a conversation where BTS discusses "Dynamite," their first Billboard Hot 100 number one. They laugh about "Dynamite" debuting at number one on the same day as member Jungkook's birthday. They later talk about returning to their roots and practicing "No More Dream," which was the title track for 2 Cool for Skool. The themes of the past and moving on are a motif throughout the entire album.
BTS also consoles their fans — dubbed ARMY — through a series of reassurances as well as love songs. The title track, "Life Goes On," is an alternative hip-hop track with a catchy beat and nostalgic guitar backing. Throughout the song BTS gives their fans hope that good things are in store as long as they believe.
"Stay" and "Telepathy" both express BTS's unique bond of love with their fans. "Telepathy" does this through catchy and funky beats, while "Stay" is reminiscent of EDM-style rendering. "Dis-ease" discusses the uncertainty of the pandemic and the hope for change, with the song's old school hip-hop matching the previous themes of criticism and dreams BTS explored years ago.
BTS doesn't shy away from acknowledging people have become saddened throughout this pandemic. "Blue & Grey" is a slow ballad that accepts life's sadness, while discussing depression and anxiety. The second song on the album, "Fly To My Room," is entirely about the isolation of the pandemic. BTS elaborates on their loneliness and the saving grace of perspective, with the layering of their voices creating the illusion of being together while still alone.
Much like the rest of BTS's music, BE discusses recent events and spreads a message of being kind to yourself. The entire album is like a truckload of serotonin and emotional acceptance during this difficult time, and it has so many genres that there's no doubt that there's one in there for everyone. If you need comfort during the pandemic, BTS's new album will BE there when you need it.