Arts & Culture
Nation & World
CBC documentary "Moonless Oasis" explores Canada's forgotten depths
The film highlights the elusive glass sponges of British Columbia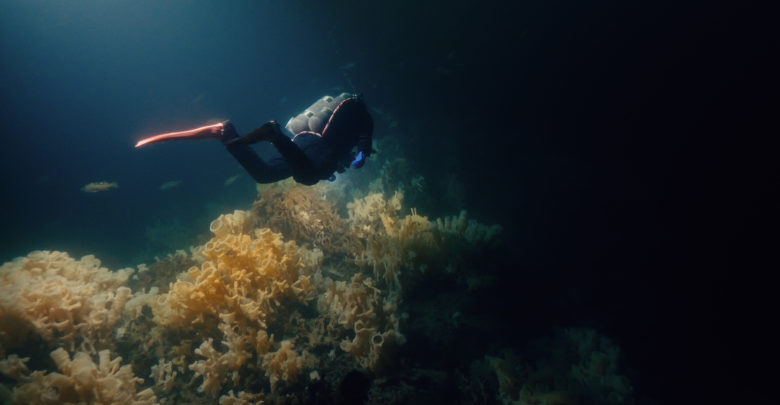 Do you ever wonder what life was like at the time of the dinosaurs? As it turns out, there are creatures that can tell us that very thing, but they're in grave danger.
Moonless Oasis is a Canadian documentary directed by Nate Slaco and produced by Bryce Zimmerman shinning light on the near-forgotten glass sponges in the depths of Howe Sound, British Columbia. Howe Sound is one of only two places where glass sponges exist, the other being the Strait of Georgia off the coast of British Columbia.
Once thought to be extinct along with dinosaurs, British Columbia's glass sponges were rediscovered in the 1980s. These otherworldly creatures play an integral role in surrounding ecosystems, and are now severely threatened by climate change and human activities.
In a film chalk-full of surreal underwater images, Slaco and Zimmerman follow a team of citizen scientists working relentlessly to protect these fragile sponges.
Through their work in film and cinematography, Slaco and Zimmerman highlight the connections between humans and their natural surroundings. That connection is also what first drew them to the team of divers working as citizen scientists in Howe Sound.
"It just looks so alien-like," Slaco said, describing the sponges. "Just learning more about the team, and what they do, and why they do it, was really where the story started to develop in my mind."
Zimmerman echoed these thoughts, expressing how important it is to raise awareness about the sponges.
"The fact that we have this animal that no one knows about that's basically a living dinosaur off the coast, and that these people have committed their time and energy to protecting it … It's a compelling story."
Not only are the sponges compelling, but so are the people researching them, which adds a layer of intensity to the film. The images of the cold, dark waters that the divers navigate are enough to send shivers down your spine.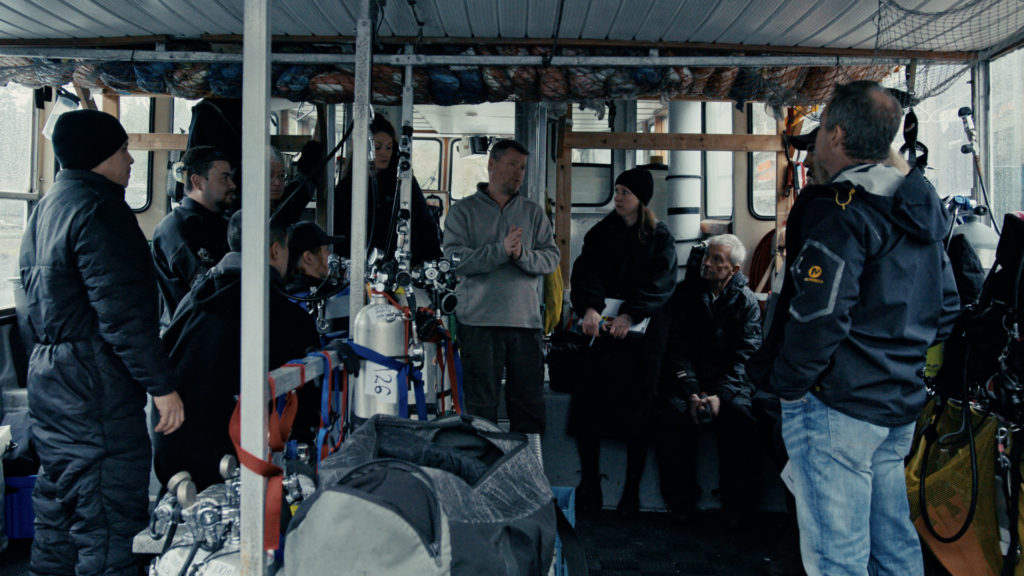 The unknown nature of the sponges and the risks involved in researching them are exactly what makes Moonless Oasis such an enrapturing documentary.
"Howe Sound is fickle in nature with the weather," Slaco explained. "It can be nice one minute and then the next minute can be super windy and wavy and very dangerous."
From unpredictable weather to extreme underwater filming depths, it's clear in the documentary that the stakes are high as the divers try to illuminate a part of nature that is rarely seen.
Despite the risks, Moonless Oasis stresses the urgency of protecting glass sponges.
"The goal of this film is to show people that through perseverance, they can really protect places around them," Zimmerman concluded. "You don't have to be a professional scientist and you can get involved and help make the world a better place…It can be as simple as going out and making sure that you're protecting an area that matters near you."
Moonless Oasis can be streamed for free on CBC Gem and will be airing on CBC Television on October 31st at 8:00 p.m.