Arts & Culture
Campus & City
Revisiting memory at the "…fire and frost" art exhibit in SUB
The exhibit is located in the Myer Horowitz Theatre lobby on the second floor of SUB until September 30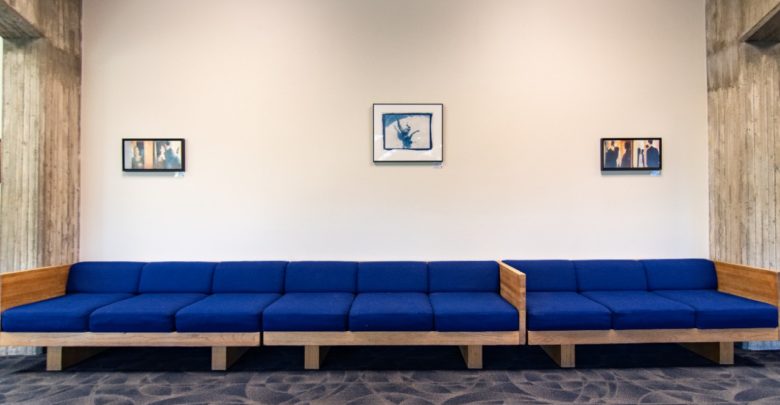 As we head into fall, I once again remember how quietly the trees forget their leaves in an exhale of colour. I remember the ground in a pool of yellow when I told my partner I loved him for the first time. I remember finding out I could order pumpkin spice lattes year-round.
While these recollections may seem minuscule, we are all a collection of "I remembers." Our brains serve as our own personal wizards, cataloging and discarding events at the touch of a synapse. Our memories are sacred. They are stored time.
Those memories are the theme of ...fire and frost, a partnership between The Art Gallery of Alberta, Alberta Foundation for the Arts, and University of Alberta Students' Union on exhibit at the Myer Horowitz Theatre from now until September 30, and at Concordia University from October 8 to November 4. The exhibit is curated by Shane Golby and features three contemporary artists: Colin Smith, Linda Craddock, and Candace Makowichuk.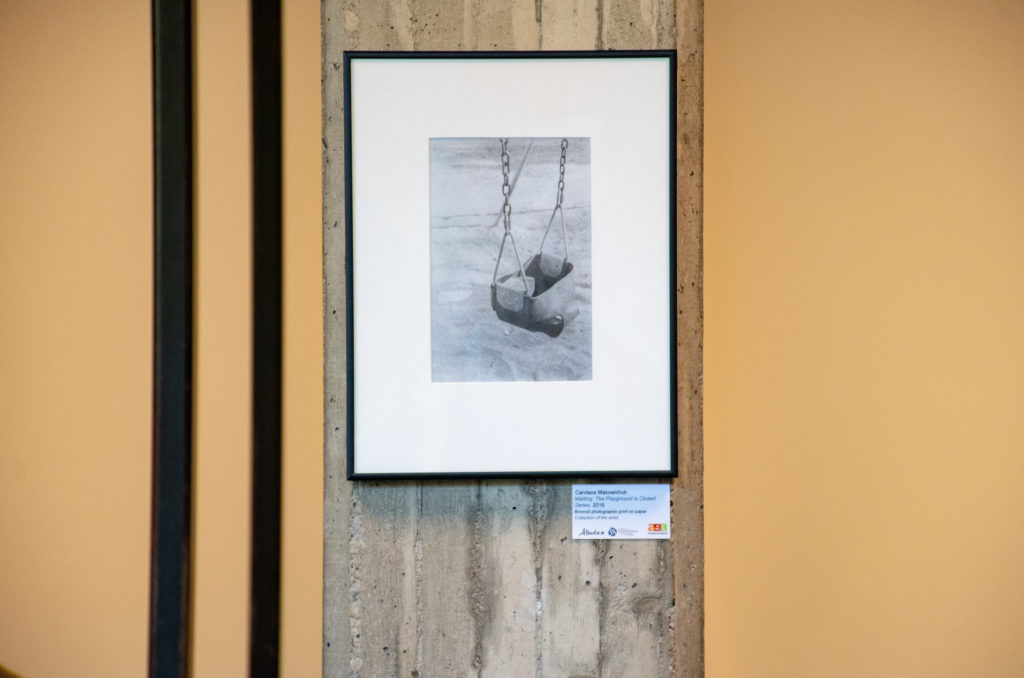 I visited the exhibit earlier and let me tell you, the work is deep, and not your one-in-the morning-stoner-revelation-deep. It is physically deep in that I found myself enveloped within the places the artwork took me. When I stood in front of Craddock's oil and photo collage Embarkation #5 1944, I felt like I was dusting off my memories, like my first fall romance. Or how I felt a longing to be a kid again when viewing Makowichuk's bromoil photograph, Waiting: The Playground Is Closed Series. The act of recalling my memories felt like a tribute to my past.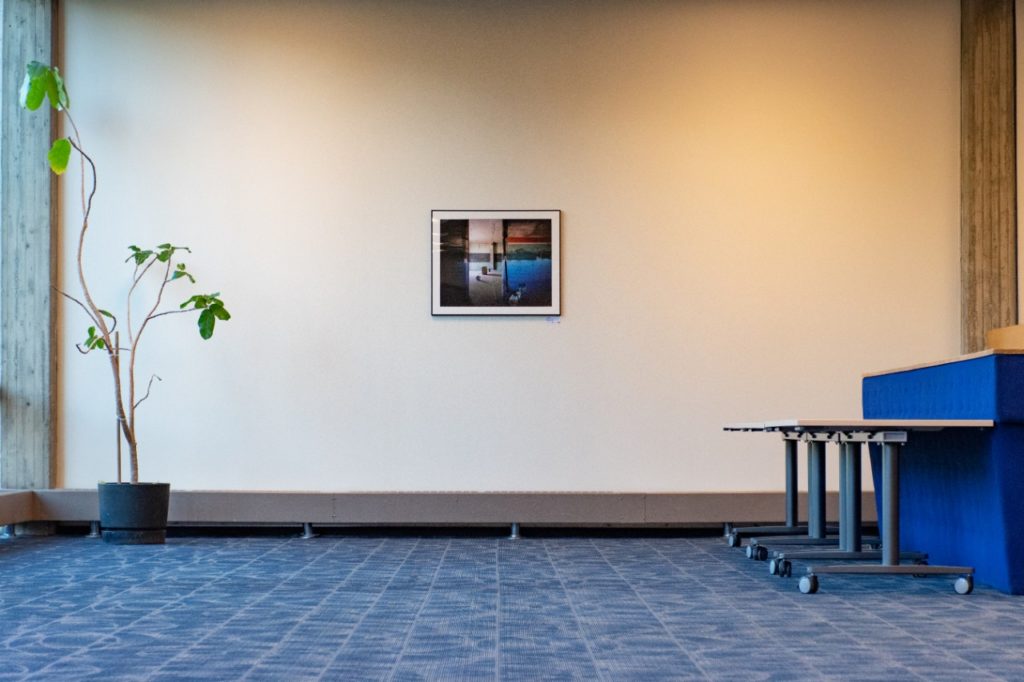 I was most moved by Colin Smith's photography on paper, Piapot School. In it you find an empty classroom, with the exception of a desk flipped on its side, a blank chalkboard with a scribble on it, and a peeling soccer ball on the floor. Outside lies an upside down projection of a deserted basketball court. There is however no learning taking place there, no one to play soccer with, and there is not even a basketball to play with on the court. Viewing Piapot School was like viewing a school memory without the two subjects that made it important: academics and the people. The experience was at once contemplative and haunting.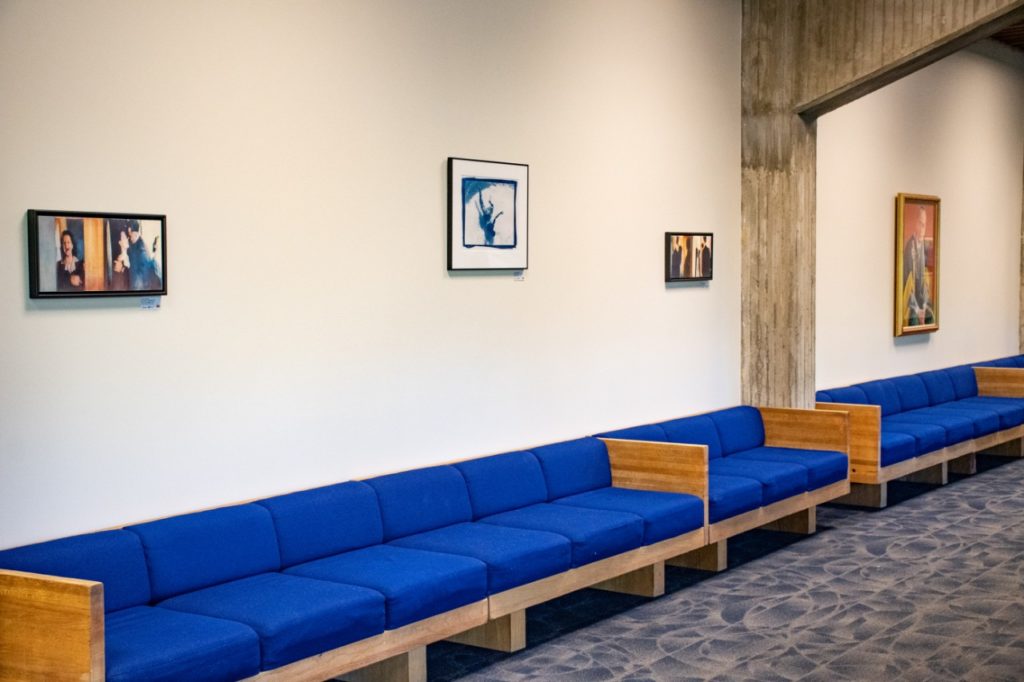 On Gil Scott-Heron's final album I'm New Here there's a verse that says, "No matter how far gone you've gone, you can always turn around." The process of "turning around" is essential to what makes us human. Our memory is a knitted scarf we wear, each memory a stitch building off of the last one. In the presence of the pieces in the …fire and frost exhibit I unraveled the threads of my own personal history.