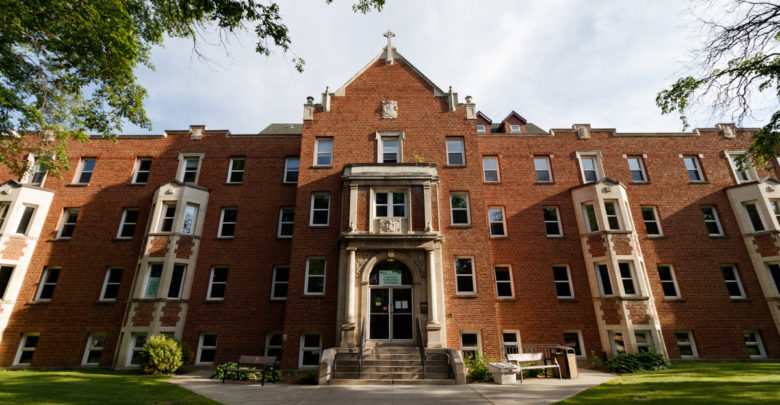 Five students at a University of Alberta residence tested positive for COVID-19, marking the first outbreak on campus.
On September 20 at 11:11 p.m. the University of Alberta announced a COVID-19 outbreak on campus. All five students who tested positive for the virus lived in the Men's Residence of St. Joseph's College. Any students who may have been exposed will be directly contacted by Alberta Health Services (AHS) or the university's Public Health Response Triage Team (PHRT).
According to the university, the affected individuals are currently isolated and the 14 remaining students at the St. Joseph's Men's Residence are beginning a 14-day isolation period as a precaution.
The university said all other residences carry a low risk of exposure and are currently deemed safe.
While the university is currently sanitizing and deep-cleaning all areas the affected individuals have visited on campus, all in-person classes, labs, and research will continue this week.
However, all in-person varsity athletic activities are on a 14-day suspension, as the outbreak has "touched our athletics community."
In a statement online, Andrew Sharman, vice-president (facilities and operations) and executive lead on the Public Health Response Team said because of the university's COVID-19 rapid response plan, campus can remain open.
"AHS has advised us that other regularly planned campus activities can carry forward, thanks in large part to the effectiveness of our existing health and safety measures," he said.
Sharman also emphasized that community members should continue to do their part in preventing the spread of COVID-19.
"The pandemic has been difficult for everyone, but we should all be proud of our collective efforts and sacrifices to help stop the spread of COVID-19," he said. "The pandemic is still a reality, and by continuing to maintain our physical distance, stay home when feeling unwell, wearing our masks, and washing our hands, we will continue to do our part to keep each other safe."