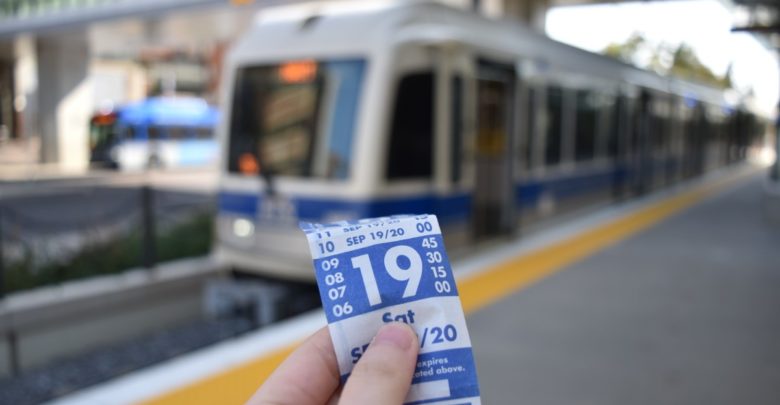 This year is a little scary for students who normally take transit.
Most students would be taking transit during the school year, and without the U-Pass, they are rightfully concerned. After all, 71 per cent of students normally live off-campus according to UAlberta's 2019 National College Health Assessment (NCHA), and these students need options.
Having our U-Pass suspended isn't great, but unfortunately it is a necessary reality. Put simply, it isn't fair to issue a mandatory transit pass when the majority of classes are online. Students who are immunocompromised, out of the country, or simply don't have in-person classes couldn't be fairly assessed this fee.
However, there are students who are in need of transit. Approximately 300 class sections will be on-campus this fall. These mainly encompass labs, fine arts, and other class types that are not feasible for online delivery. If you are enrolled in one of these classes, campus may be a reality for you.
What are my options for buying a transit pass?
The youth pass: City Council has passed a proposal that makes all post-secondary students eligible for the youth fares and passes, regardless of their age. Youth prices are $19 for ten tickets, or $72.50 for a monthly pass. A monthly pass will pay off if you use transit 21 times, or 11 days of the month, assuming you will be going to and from university.
Ride Transit Program: There are a few important groups that are eligible for this program. If you are an international student, on AISH or Income Support, or have an income below $33,033 a year, you can apply. Students who are not yet 18 years old cannot apply for this pass unless their parents qualify. Importantly, there are two tiers of this program. If you made less than $29,069 in 2019, you will be eligible for a $34 monthly pass. If you made between $29,069 and $33,033, you are eligible for a $48.50 monthly pass.
What if I need to get to campus but don't feel comfortable taking transit?
Your best bet if you live close to university would be walking, biking, scootering, or other physical activities. It's good for your health, for the planet, and for your wallet.
Biking: Normally the Students Union's Bike Library would be my first recommendation, but unfortunately they're closed for the school year due to COVID-19. Bike Edmonton's rentals are also on hold, but they are still selling refurbished bikes that are better for the student budget. Redbike, Cranky's, PedalHead, and Mud, Sweat, and Gears are good places to look for buying a bike new. For $11 per month, you can also access a campus bike cage for more secure storage on campus.
Other physical ideas: Have a longboard, or have you seen one you like on Kijiji recently? Ever tried your hand (or feet, should I say) at roller blading? Have you ever considered walking? Making your morning jog into your commute to work? There are lots of ways to step out of your comfort zone, and save money in the process.
The other option for students living farther from campus is to drive. Cars are a bit more expensive, but if distance is an issue for you, this is likely your best bet.
Carpooling: If you have a friend or classmate near you, ask if you can ride together to campus. Agree on a price that the non-driver(s) will pay for gas ahead of time to prevent future conflict. Your mom also counts — if you can call shotgun in her van for free, thank her sincerely. Having this option is a blessing!
Car Sharing: Services like CommunAuto allow you to pick up a car and leave it at your destination, just like an e-scooter. For most students, this will be a budget-saver, as value plans for frequent users are much cheaper than paying for your own car.
Your own ride: Owning a car is a rush of freedom, but it comes with a price tag. Budget for insurance, gas, maintenance, winter tires, and parking — costs add up. And this is assuming you have already paid off your car. If you haven't, make sure you budget that in as well.
So what is your best bet for getting to school this fall? If you live close to campus, it might be time to push yourself to walk or bike to school. It's good for you, and good for your budget. Weather permitting, you'll also get some sunshine and some fresh air!
If you are a little out of range or would just prefer transit, the low-income bus pass is the best bang for your buck. All students within the budget range should apply for this program to receive the cheapest pass. Keep in mind it may take two to three weeks to process, so in the meantime, buy some youth bus tickets.
If driving is what you prefer, make sure you budget appropriately. You'll need to secure a parking pass while they are available, as parking rates have gone back to their regular prices. If you can, try to ride with a friend to save on gas, parking, and emissions.