International
Opinion
Marble Pedestal: Essential workers
Servers, baristas, and countless other essential workers deserve our deepest gratitude for their bravery in the face of COVID-19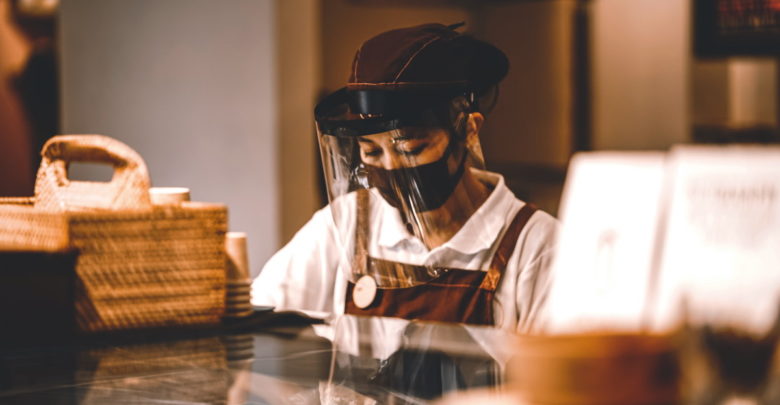 Hey, you! One of the many essential workers who has the misfortune of dealing with the general public during a global crisis. You deserve better. I want to take this time to say two words that you don't hear enough — thank you. 
Grocery store workers — when the world came to a halt on March 11th, you didn't. You kept marching on. While the public was scrambling, you had to have it all together for them. You watched as guidelines changed daily, wondering why so many people just cannot follow the unmistakable one-way arrows. You have to deal with anger and annoyance unfairly directed at you, but the Karens of the world see you as target number one while some people seem to think sitting on the floor in protest of mandatory masks is an actively good decision. Thank you for keeping people fed and ensuring that people follow the rules. For every bad apple there are ten ripe ones, and we appreciate you.
Servers, hosts, cooks, bus-boys, and managers — thank you. Restaurant work was one of the most stressful jobs before a pandemic. Add plexiglass, cracked hands from sanitizing constantly, and extra-grumpy customers, and yet you still keep a superhuman pace while you balance 20 objectives at once. The pace of the industry is unique, and it all got changed on you, but, you adapted. Restaurant work requires constant adaptation, and I wish more people would understand how difficult that is. It takes a strong head and will. You, restaurant workers, have that amplified. Don't worry about the rude customers. They may suck, but, think of it this way: you have masks now — you can mouth swear-words to let off a little bit of steam, and no one will know!
To the baristas, thank you for supplying much-needed energy through caffeine during this pandemic. There has never been a more exhausting year, and without coffee, tea, and sugary drinks, I don't think anyone, especially students, would have survived.
You are all essential — and I will continue to thank you and stand in the way of angry customers as a barrier for you. To those using these services, make sure to tip your servers, thank your cashiers, and be nice to the baristas. After all, those essential workers are the ones risking their lives so the rest of us can go on with ours.