Institutional
News
Province gives $16 million in infrastructure funding for two U of A projects
The funding will help address deferred maintenance in Tory and the Brain and Aging Research Building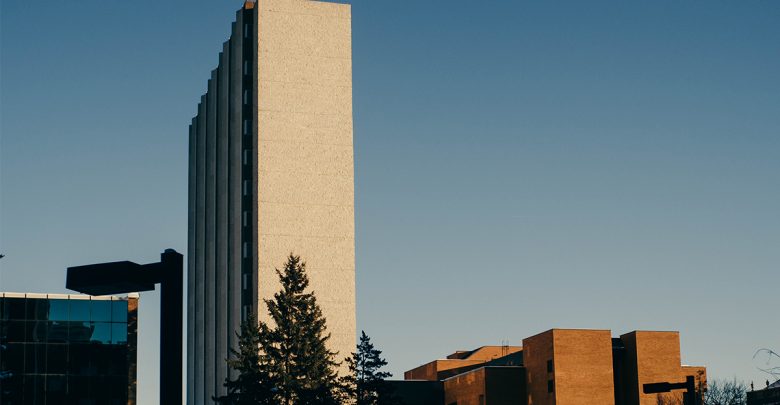 The provincial government has given a total of $16 million for two infrastructure projects at the University of Alberta.
To renew and replace aging mechanical and electrical systems in the Brain and Aging Research Building, the province granted $8 million. An additional $8 million was given in order to finance installation of new piping for heating and cooling in Tory Building. The funding was announced by a press release on July 8, 2020.
According to the province, both projects are "ready to start" and will create 90 new full-time jobs. The $16 million worth of funding for the U of A is part of the government's $98 million commitment towards post-secondary capital maintenance and renewal.
Upgrades in the Brain and Aging Research Building will help support research labs throughout the building's four floors, while also freeing up more research space on the upper floor.
Tory first opened in 1966, and many of its internal parts are original. The new heating and cooling system upgrades are only part of some of the deferred maintenance required for the building.
Deferred maintenance is when infrastructure components are scheduled to be repaired within a particular time but aren't, resulting in costlier future repairs.
Demetrios Nicolaides, Minister of Advanced Education, said in a press release that the infrastructure investments will help modernize the U of A and create jobs as part of the economic recovery plan.
"Our government is committed to developing world-class post-secondary institutions and today's announcement of an additional $16 million will help us meet students' evolving needs, give researchers new and better spaces to further their work, and make sure our campuses stay safe and welcoming places."
Bill Flanagan, U of A president, welcomed the new funding in a statement and emphasized the positive impact it would have on teaching and research outputs at the university.
"Thanks to this generous funding from the Government of Alberta, we can maintain two key areas of teaching, learning, and research on north campus," Flanagan said. "The upgrades and additions to the Brain and Aging Research Building will enhance one of our state-of-the-art facilities and help continue to facilitate groundbreaking scientific research for the benefit of all Albertans."