Institutional
News
New provincial grant consolidation may negatively impact post-sec accessibility
VP EX Rowan Ley says the grant changes could exclude thousands of students who parent or who have dependents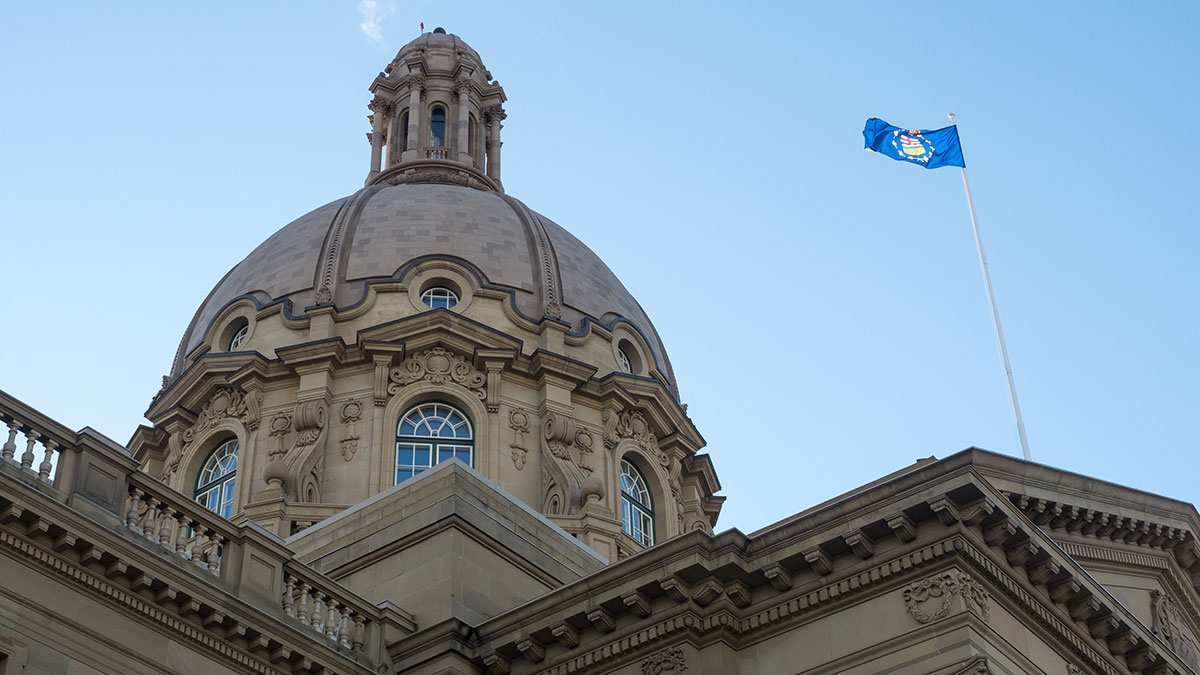 New changes to provincial grants for post-secondary have student politicians worried about negative impacts towards students who parent or have dependents.
The provincial government in late June announced on its website it would be changing two of its grants for post-secondary students. Two of its grants, the Alberta Low-Income and Alberta Maintenance Grants, would be amalgamated into the new Alberta Student Grant for Full-time Students starting July 31, 2020. Students who have already applied will still receive their allocated funding.
The maintenance grant allowed post-secondary students with children or another dependent who had received the maximum amount of students loans to receive financial assistance. The low-income grant provided aid to those with personal or family income levels below the low-income threshold.
Rowan Ley, University of Alberta Students' Union vice-president (external), said the new Alberta Student Grant for Full-time Students is a "good" replacement for the low-income grant, however, it is a "concerning change" for the maintenance grant.
"The new grant is not a substitute for the maintenance grant," he said. "This is going to take away an important source of aid for about 6,500 students who parent or have dependents."
Ley is also the chair of the Council of Alberta University Students, the advocacy organization representing post-secondary students.
He added that the low-income grant will have a "considerably lower" amount offered to students than those who received funding from the maintenance grant. The maximum amount under the maintenance grant per semester was $3,000 for full-time students. Under the new grant structure, those students would only receive $1,500 — the same amount as any other Albertan without dependents applying for that grant.
Additionally, the eligibility criteria has changed. Under the previous granting structure, maintenance grant recipients could enrol in any post-secondary program. The new grant is only available to students not in a four-year degree program.
"That is a pretty big loss," Ley said. "For students who parent or have other dependents a large amount of money helping them cover tuition, books, and childcare or other necessities is lost."
Ley said the specific audience served by the maintenance grant would be adversely affected by the new granting structure.
"The role of the maintenance grant was to serve a very niche unique need that existed among students with dependents that required a much higher level of financial support than an average student."
"The new grant is not tailored to those special needs of students with dependents," he added. "It is essentially leaving them out to dry."
UCP says Alberta Student Grant changes will help increase accessibility to post-secondary
Laurie Chandler, spokesperson for Minister of Advanced Education Demetrios Nicolaides, said in a statement the changes in granting will help post-secondary remain affordable for students.
"The new Alberta Student Grant will consolidate the maintenance grant and Alberta Low Income Grant into a new income-tested grant, and will use eligibility criteria and grant amounts consistent with the federal government's Canada Student Grants," she said.
"There will no longer be eligibility gaps for students due to their choice of program. The new Alberta Student Grant will be available for certificate, graduate, and apprenticeship programs, as well as students in open and general studies. The [federal] Canada Student Grants are available for diploma and undergraduate degree program."
According to Chandler, the new Alberta Student Grant will result in 6,400 more students being eligible to receive grants. She added that under the new grant, students will be eligible to receive up to $375 per month of study depending on family size and income.
Ley said he knew of U of A students who used the maintenance grant but under the new rules would no longer be eligible for funding.
"None of our members [of the U of A Students' Union or CAUS] will be eligible," he said. "This is a pool of funding that used to be available to university students but is being taken away and is only accessible to college and other post-secondary students."
No student consultation regarding the decision
Ley said another problem with the grant changes initiated by the province is that there was no student consultation completed. According to him, no post-secondary student advocacy organization in the province heard about these changes.
The only reason CAUS or the U of A Students' Union was aware of the changes was by seeing a Reddit post discussing changes to the Student Aid website.
"No consultation happened, whatsoever," he said.
"This obviously is a big problem to us. This is a huge change that will affect financial aid to thousands of students, and for it to be made without consultation is not acceptable."