Arts & Culture
Nation & World
Album Review: HAIM's "Women in Music Pt. III"
HAIM's newest album might have been postponed by COVID-19, but it plays like it came just in time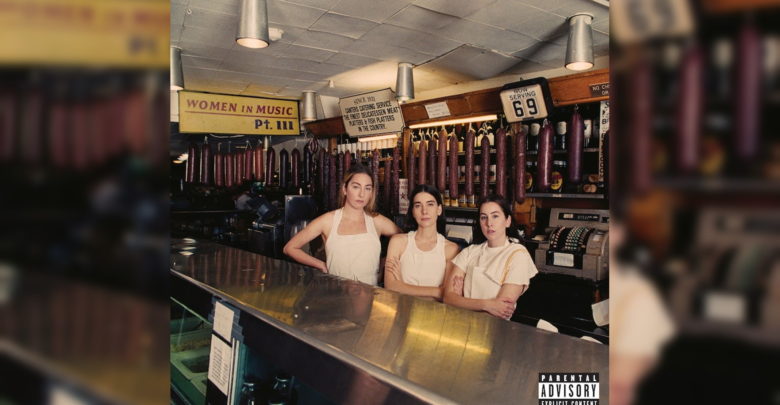 Women in Music Pt. III is the third studio album by HAIM, and it might just be the perfect summer album. Or more specifically, the perfect 2020 summer album.
Like many other fans, I was let down when the album's original April release date was postponed due to COVID-19. Fortunately, the Haim sisters (Este, Danielle, and Alana) decided to grace us with Instagram dance lessons and Women in Music Pt. III.
From the jazzy saxophone riffs framing the first and last songs of the album, to the breezy pop sounds of "Don't Wanna" and "Another Try," to the melancholic lyrics of "I Know Alone," HAIM encapsulates the hazy days of summer.
This summer in quarantine has meant not going out with friends and, for some people, days without human contact. Some of us felt the pain of not seeing a loved one, the fracturing of a relationship with distance, or even the strengthening of a bond under these strange circumstances. For all these feelings, there seems to be a song on Women in Music Pt. III.
Notable on this album compared to HAIM's previous two projects is the brave dive into writing deeply about personal experiences. "FUBT" talks about the conflict between pain and love in what we the listeners are left to wonder is possibly a toxic relationship. "Now I'm In It" is an introspection on Danielle Haim's struggle with depression. In "Hallelujah," the sisters sing an ode to friendship and sisterhood and Alana tells of a close friend who passed away. These three songs and many more on the album draw you into the Haim sisters' perspective, and you just might recognize yourself in the lyrics.
I cannot speak about Women in Music Pt. III without addressing the title. The Haim sisters are just that, women in the music industry, and making that their album title seems to acknowledge how their lived experiences inform their art. While "Man from the Magazine" directly calls out sexist encounters, the experience of being women in an industry dominated by cis-male artists is woven into all of HAIM's work and brings a refreshing perspective to songs about navigating relationships.
Women in Music Pt. III refuses to adhere to pop music standards. It pushes the genre with rocking guitar solos and distorted screams, explores the nuances of romantic relationships, and delves into loneliness and depression. HAIM succeeds at all these things while still producing an album of songs you'll find yourself singing in the shower and dancing to in the kitchen.