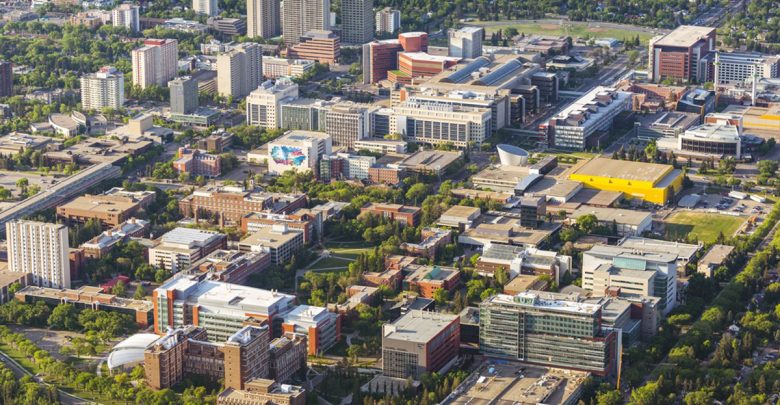 Three months into quarantine, we all miss campus. We're all aching for the comforting buzz of hundreds of fellow humans, the glory of actually seeing a friend's face in person, and the sweet, sweet taste of an overpriced coffee on your way to a lecture. I knew I'd miss those things, but there is lots my heart yearns for that I never expected. Here are my top five.
5. People Who Walk Too Slow
Usually these people are the bane of my existence during my sprints from Education to the Eng quad. Now I just miss the days where I could be close enough to another human to be irritated by the speed of their walking.
4. Tory Bathrooms
Sure, most of the toilets are clogged, leaking, and/or give off a smell that threatens to bring your freshly devoured Burrito Libre back up. But there's just nothing like the camaraderie between everyone trying to speed-pee in their ten minute break between classes, and I'd give anything to get that back.
3. The Service at Dewey's
Just the idea of Dewey's all-day breakfast makes me want to cry these days — what more can the world take from us? I would happily wait several hours at a booth without a waiter even glancing in my direction if that meant I'd be able to eat Dewey's pancakes at 4 p.m. again.
2. Actually Going to Class
I don't have a great track record for attending lectures, but if I have to spend another hour taking notes in front of a Google Meet I think I might rip my hair out. I can't believe I ever took for granted those awful icebreakers on the first day, the awkward group discussions, or the mandatory class presentations. Right now I want nothing more than to hear a stranger's voice out loud, even if their comment starts with "just to play devil's advocate…" I even miss those guys.
1. The Smell of Food in HUB Mall
I regret ever lamenting the greasy scent of burgers mixed with curry mixed with whatever it is that you can get at Jacket Potato. It turns out my home cooking is so much worse than anything HUB could possibly serve up, and even though my bank account is grateful, I would absolutely risk the diarrhea just to be able to eat Ho Ho Chinese Food again.