Arts & Culture
Nation & World
Tech Review: Sony XB01 speaker
The Sony XB01 Bluetooth speaker may not produce the sound of its more expensive counterparts, but it does enough to get the job done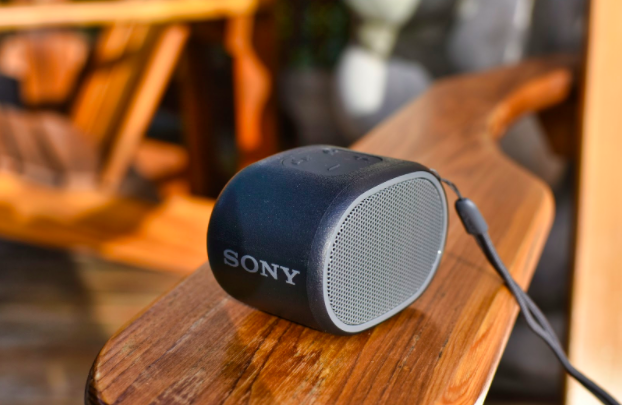 What kind of sound can you get from a $30 Sony Bluetooth speaker? Well if that speaker is the Sony XB01, quite a lot. While the Sony XB01 won't turn your living room into a Coachella concert, it is a great little speaker to have for your laptop or an outdoor adventure. 
The first thing I noticed about the Sony XB01 (obnoxiously marketed as Extra Bass™) is that it produces a clear sound all the way from bass to higher pitches. The fidelity is lower than a Sennheiser (which costs upwards of $300) but the tones are clean. An audiophile might dismiss the XB01 as basic, but for the price point it is solid.
The Sony XB01 does have two issues. At its loudest, it still isn't exactly a boom box. While it is completely sufficient for a camping trip with friends, it may not be powerful enough for large groups. Secondly, the XB01 is directional, meaning that the sound only comes out one way. This is fine in my opinion, but if you need to broadcast sound in every direction this might not be the speaker for you.
On the flip side, the directional speaker design means the Sony XB01 is portable and light. You can easily throw it in a backpack and it weights at most a few ounces. It is has an ingress protection (IP) waterproof rating of IPX5, so you can leave it out in the rain. You just can't throw it in a lake and expect it to work flawlessly.
The Sony XB01 has a six hour battery life, which is sufficient run time for most people. During my testing I had the speaker on from noon until late afternoon and it ran without a hitch. All you need to do to recharge is plug it in and you're set.
If you want a light and portable speaker that is full of value, the Sony XB01 is the speaker for you. While it may not be omni-directional, it does have decent sound and good battery life, which is a plus. I encourage you to consider the XB01 if you want a high value Bluetooth speaker that gets the job done.