Arts & Culture
Nation & World
Bluetooth on a budget: JVC HA-A10T headphones review
The JVC HA-A10T headphones are an affordable, bluetooth compatible option for exercise headphones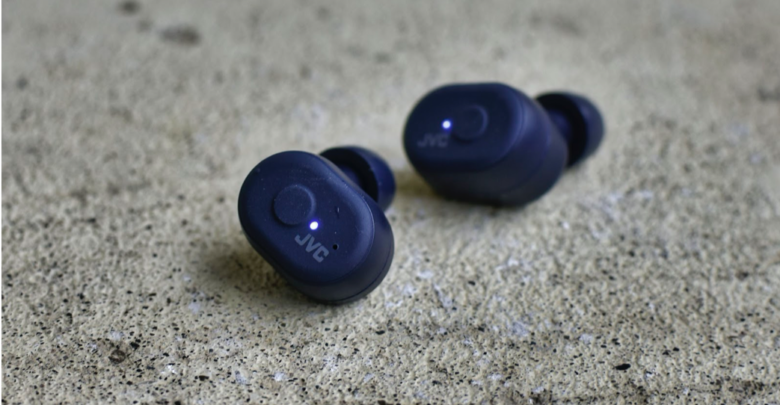 Imagine this: you have $40 and you're at your local electronics store looking for a new pair of headphones. You might want a pair of Bose headphones or even the new Jabras. Then you check the prices — $200!

This was me last month when I went shopping for a new pair of headphones. Strapped for cash, I decided to take the plunge and buy the JVC HA-A10T headphones for a whopping $38. 
I didn't have huge expectations for a pair of headphones that cost as much as two large Papa John's pizzas, but I felt like I hit the jackpot when I turned them on for my weekly 10 kilometre run.
As I ran near the High Level Bridge, I couldn't believe that the JVC HA-A10Ts were able to produce such good sound. The base notes were competent with clear mid tones as well. The only shortcomings were the high notes which felt a bit muddled, but that's forgivable given the price. They were also incredibly comfortable and ergonomically designed.
I would be lying if I said these JVC HA-A10Ts are better than more expensive headphones, but they work well given the price. They have an ingress protection (IP) waterproof rating of IP5X. This means the buds are water and dust resistant, so running in the rain shouldn't be a problem. The total runtime is 14 hours (four hours for the headphone batteries and another 10 hours coming from the included charging case). They are also voice compatible, although I didn't need or use that feature.
All in all, I'm really happy with the JVC HA-A10T headphones. They produce a good sound for the price, have a comfortable design, and they're waterproof and Bluetooth compatible, which is great for running around town. If you find yourself with a $40 budget for headphones, rest assured that you won't be wasting your money on a pair of JVC HA-A10Ts.