International
Opinion
Branded face masks: Turning pandemic into profit
Branded masks not only reduce people to walking billboards; they ignore the bigger ways companies can help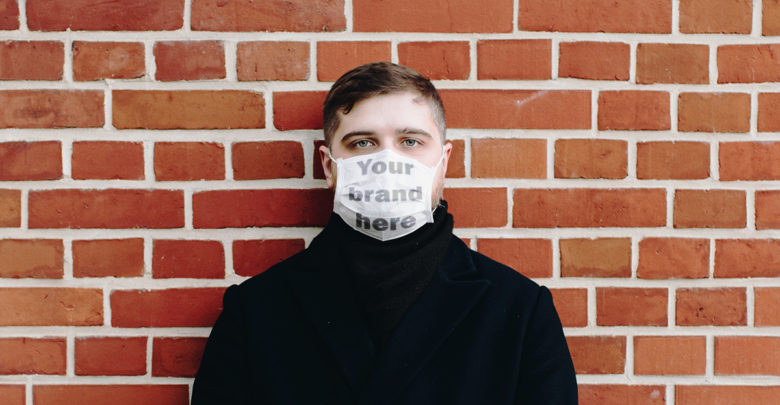 During the COVID-19 pandemic, the popularity of non-medical face masks has soared, creating a new opportunity for corporations to turn pandemic into profit through capitalism's newest product: branded face masks. While branded masks may seem innocuous, these branded products not only reduce the people who wear them to walking advertisements, but they fail to address the fear driving demand for these products in the first place.
This surge in branded face masks began shortly after the Government of Canada and the CDC began advising healthy members of the public to wear cloth masks when in public spaces where social distancing is difficult or not possible, such as grocery stores or public transit. Afterwards, numerous companies began producing cloth masks for the commercial consumption, even catching the attention of fashion magazines GQ and Elle.
Some corporations thought of branding face masks even prior to these health announcements. In an interview with Marketplace, Trevor George, the CEO of licensing company Trevco, said that the idea of creating branded face masks came to him while watching the reopening process in China, where face masks were encouraged. Predicting that North American governments would make a similar decision, George created a new website, MaskClub.com, and began selling face masks adorned with Hello Kitties and superhero logos, each for $13.99. At the time of the interview, the company had sold around 100,000 masks, netting the company roughly $1.4 million in revenue.
Beyond generating income, these masks turn the people wearing them into brand advertisements. In Bar Business magazine, Wayne Cipperman, the owner of Foxyware — a company that supplies custom logo merchandise — encouraged bars and restaurants to create custom masks with their own logo on it. In his interview, Cipperman compared the masks to walking billboards and stated that employees could even wear masks with food or drink specials.
Cipperman's logic, while dehumanizing to those wearing these masks, likely explains the interest of corporations in creating branded masks. Additionally, it could explain why companies like the National Hockey League are producing branded masks while keeping none of the revenue generated by these products; the advertising value branded masks offer to these companies are profit enough.
Beyond reducing individuals' faces to free advertising, however, the biggest problem with these masks is that they allow companies to appear as if they're promoting public health, while ignoring the more substantial ways that these organizations could combat COVID-19. I understand the incentive to take advantage of branding opportunities, but this pandemic is causing widespread suffering across the world. Companies should be choosing to do the absolute most with their resources, even if it doesn't promote their brand.
If corporations truly want to contribute to fighting the pandemic, there are a variety of ways they can accomplish this. For multi-billion-dollar organizations, they have options beyond simply donating a portion of the revenue generated by branded masks. For example, they could repurpose their manufacturing to create medical masks for healthcare professionals, who direly need more supplies, like fashion designer Christian Siriano has done. In terms of smaller companies, they could commit to creating cloth face masks and donating them to local communities that are vulnerable, following the example of individuals like independent fashion designer, Hilary MacMillan.
Instead of these beneficial actions, it's disappointing to see companies continuously offer crafty initiatives that put their capitalistic motives above the broader public health concerns emerging in the COVID-19 pandemic. During this time, we need communities to support each other. With branded face masks, it's clear some companies are sending the message that they'd rather support themselves.