COVID-19
Institutional
News
U of A moves to online convocation to continue tradition of June convocation
Due to social distancing, the university is taking convocation online with a virtual ceremony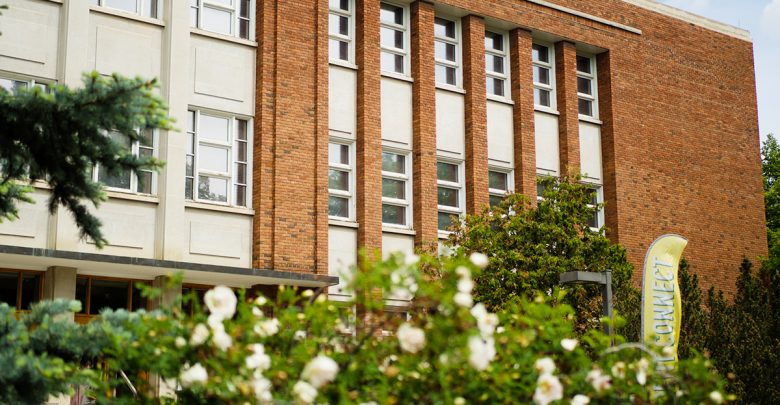 Due to the COVID-19 pandemic, the University of Alberta is moving to an online virtual convocation, breaking the 112-year tradition of in-person convocations.
On April 2, the U of A announced it is cancelling all in-person convocations and will instead hold a virtual convocation for students set to graduate this year. The virtual convocation will take place on June 12.
This change comes amidst provincial regulations banning large gatherings and the overall practice of social distancing to negate the spread of COVID-19 virus.
Despite an online convocation, the awarding of degrees will still be marked on students' transcripts and the university says there is the possibility of a celebration on campus once it is safe to host large gatherings again. 
Melissa Padfield, the university registrar and lead for the Public Health Response Team academic impacts team, said the shift to online is an attempt to keep the tradition of June convocation alive.
"Convocation is a significant milestone for students and the university and we believe it is important, particularly during these unprecedented times, that we honour the tradition of a June convocation," she said. 
Though other schools like the University of Calgary have chosen to postpone their 2020 convocations until November, Padfield said the university felt an online convocation would better serve the U of A's graduating class. 
"The pandemic will mean that every post-secondary institution will be making changes and will be impacted in different ways," she said. "We have made decisions that create certainty for graduates and an opportunity to celebrate while also honouring the history of conferring our graduates in June."
Padfield said the specifics of the online convocation are still in the works, but students can still expect certain traditional elements of convocation such as the President's Address, the Conferral of Degrees, and messages from the Chancellor, deans, and alumni. 
Though students will not experience walking across the stage, Padfield said for now, students need to view convocation in a new perspective and will get the chance to relive the experience of convocation in-person sometime in the future. However, at this point, there are no clear plans as to what the in-person celebration will look like.
"We just need to re-imagine what that looks like and how our graduating class of more than 7,000 students can experience it in a much different way," Padfield said.
"We know an online ceremony will not replicate the full experience of an in-person celebration, which is why we look forward to welcoming our graduating class back to campus, at a later date, when it is safe to do so."