Arts & Culture
Campus & City
U of A alumni make sustainability accessible with Re:P​lenish
Re:Plenish may be new, but with committed owners, it continues to support local makers and spread eco-consciousness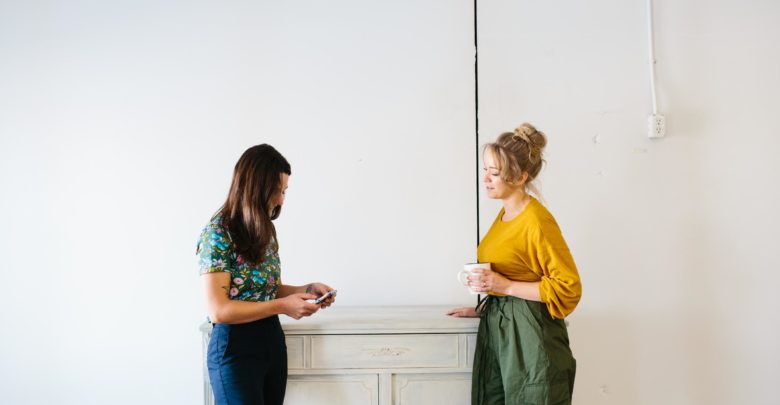 Former U of A students Meghann Law and Karine St-Onge launched a zero-waste market back in January of this year.
During the average week, Law works as a Speech-Language Pathology Assistant in inclusive learning at the Edmonton Public Library, and St. Onge is a school librarian at Edmonton Public Schools.
However, during the weekends, they both run Re:Plenish, an eco-friendly retail store that sells biodegradable products, such as toothpaste and cotton swabs, and household liquid items like shampoo and conditioner.
The idea for the business came from their own personal research for sustainable companies after they became aware of all the waste they were creating.
"We figured if we're doing this research and putting all this time into it, we might as well make it convenient and accessible for other people," St. Onge said. "So they could just come to a store where everything is readily available for them without doing all of the research that we were doing."
Surprisingly, for Law and St. Onge, it was a short time between the conception of the zero waste store to the implementation. But there were still challenges along the way.
"The business of Re:Plenish on a model of slow growth, so that meant we had very small initial investments and we started with a very small amount of stock," Law said.
Re:Plenish has a refill station. Customers are encouraged to bring their own bottles or to reuse the original bottles and fill it up with the product of their choice. It's a cheaper and sustainable alternative to buying an entirely new product and bottle. This helps eliminate waste by reducing the use of conventional plastic bottles.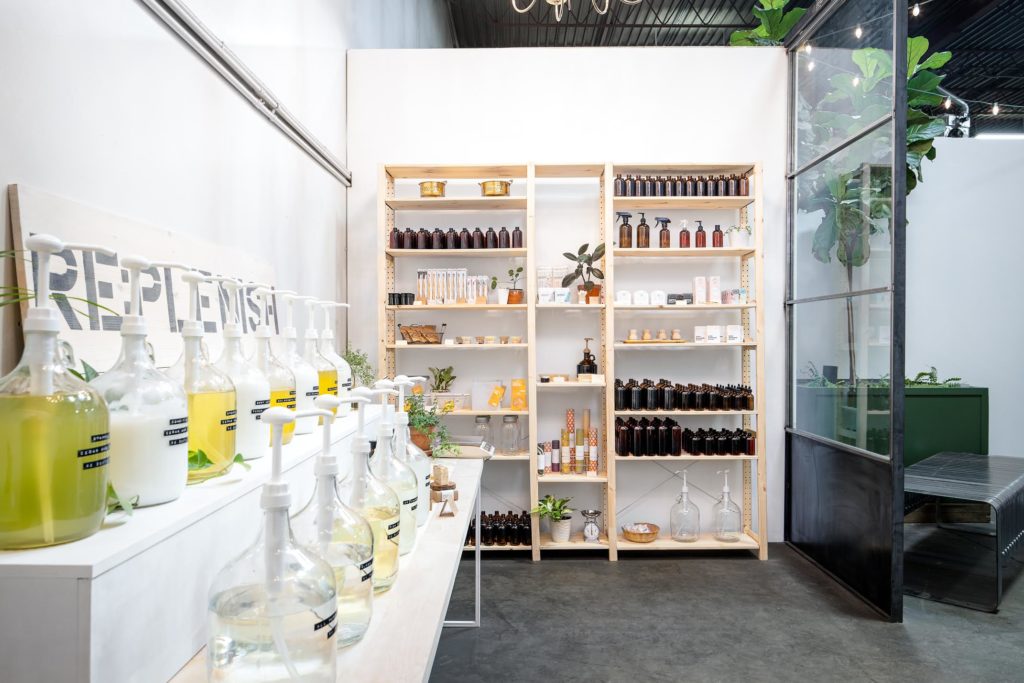 For Law and St. Onge, community is a major aspect of their store and their work.
"We're working with other local makers and small businesses to create a community to grow in, as opposed to starting with a large investment, a lot of inventory, and a lot of overhead," Law said. "We do try to carry as many local brands as possible and we're always looking forward to them reaching out to us or seeing new ones at farmers' markets or wherever, because that's extremely sustainable and very important to us is to support the local community."
When it comes to sustainability, the owners say to start small and use what you have. They recommend changing your habits one by one and adding sustainable products gradually.
"A lot of people get excited by the idea and they go out, thinking they have to overhaul the way they live," Law elaborated. "With that, it can come with a lot of waste, so if you're saying 'I'm going to throw out all my plastic products so I can replace them with glass or a zero waste option' then you're not really being sustainable."
Due to COVID-19, Re:Plenish had to change their business model by switching to online orders, as they want to make sure the store remains an accessible and safe place for others to explore zero waste shopping during the pandemic.
"We want to support our customers who are self-isolating and social distancing, therefore we started a home delivery system to help them achieve just that," Law and St. Onge said in an email sent to The Gateway. "Through our website, Re: Plenish customers can order our products and we will deliver them to their front porch within 24 hours. Many of our suppliers are local small businesses, and it is important to maintain our store hours, even if just virtually, so that they can be supported."