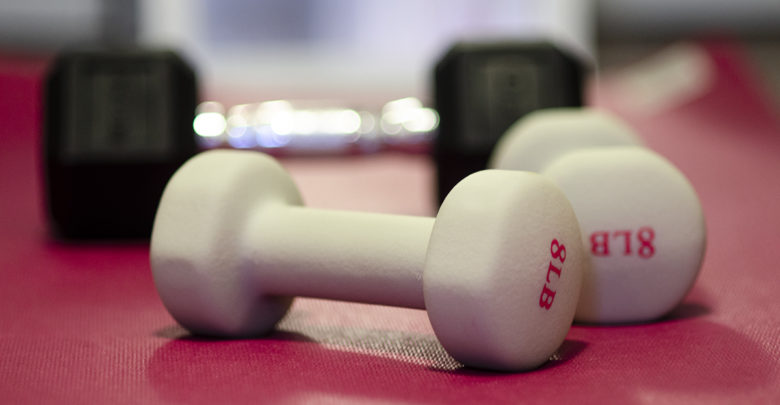 Physical activity is an amazing way to improve our physical and mental health, but now more than ever it is vital to help manage the stress of uncharted territory. With gyms and other fitness facilities closing due to public health concerns and directives from the government, many people are struggling to stay active during quarantine. Here are my top five tips for staving off existential dread and staying fit at home!
---
Get back into a routine
If you're anything like me, you've spent the past few days confused and worried about what is going to happen with your career or education, and stocking up on the few necessities you hadn't thought to grab before all of this craziness. Working out has been the last thing on your mind. But you can fix it!
Set an alarm right now to wake up tomorrow morning at a "normal" time. Get up like you would if you were still going to work or school, get dressed, and get started with your day. Dedicate specific times to each thing that you want to accomplish. I like to keep the same schedule I had while I was in school and work on my classes during their assigned time, but something else might work better for you! Schedule yourself regular breaks to get up from your chair and walk around, maybe accomplish something around the house.
Schedule a time every day to be physically active
Whether that's setting an alarm every 50 minutes to go for a ten-minute walk and get some fresh air, or setting aside an hour every afternoon to do an at-home workout, there are many different options hold yourself to this goal.
Support your local fitness professional
Now that the government has mandated all fitness facilities close, there are many educated personal trainers and group fitness instructors, myself included, out of work and offering their services online at a massive discount. Take advantage of this time to grab some resources (including home workout programs, nutrition guides, virtual fitness classes, or personalized training based on the equipment you may or may not have at home) and form some positive habits that you can maintain once the quarantine is lifted.
The majority of these professionals are contract workers and are not protected by the same provisions that might allow your job to keep paying you for the next two weeks. Your support during this time could be the difference that allows us to be able to afford food and rent while our contracts are suspended.
Take the time to prepare yourself nutritious meals
If you've braved a grocery store over the past few weeks, you've likely noticed that there is no shortage of fresh produce, while canned or pre-made meals are completely sold out. Use that to your advantage, and use this extra time at home to try a new recipe. Most importantly, make sure you are eating adequate protein. It's tempting to eat less when you're stuck at home and feel sedentary, but your body and brain still require food to function.
Focus on recovery
While you have the extra time on your hands, make sure that you are going to bed at a reasonable time. This allows your mind and body to recover from the stress this global pandemic is causing. Consider creating a nightly ritual that includes some form of yoga, stretching, or mobility to increase parasympathetic neural activation. This will help you relax before bed and get a more restful sleep. Use this time to explore new movement patterns that you might have been missing from your routine in the gym. But most importantly, take care of yourself.