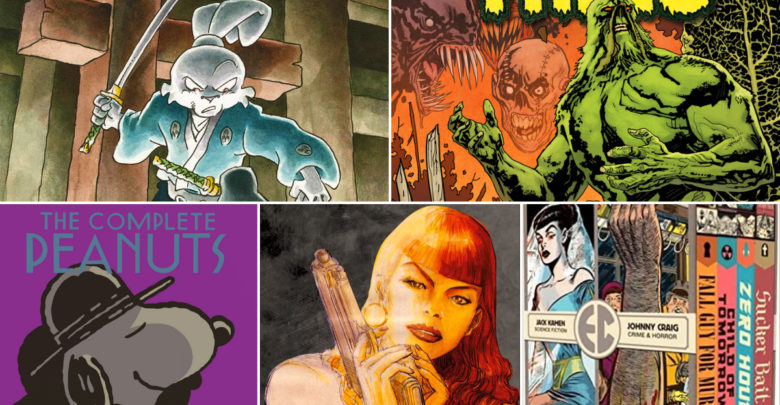 Listen, it would be easy for me to start this article with the typical "Boom! Pow! Comics aren't just for kids anymore!" op-ed that has been overused for practically as long as comics have been published. I also don't need to remind everyone of the current state of the world, where staying home and binging media is highly encouraged. Here's a list of long (more than the average 24 issue series) comics to keep a reader engaged in these unprecedented times. As of writing, all of the following entries are on sale at www.comixology.com with discount pricing.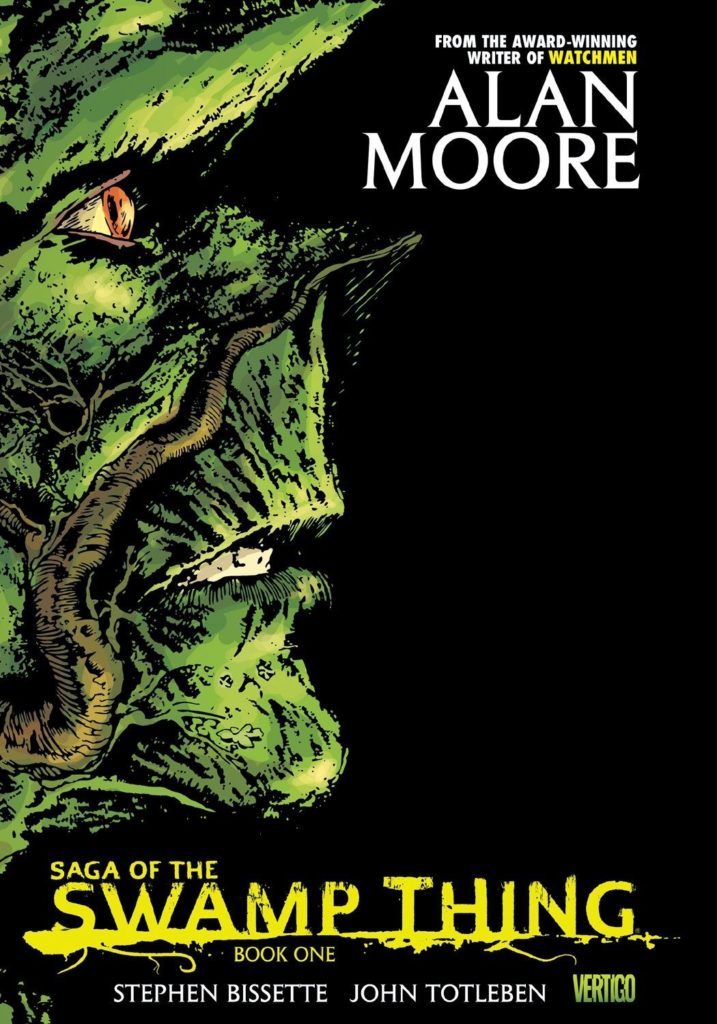 5. Alan Moore, Saga of the Swamp Thing (1982-1987)
Consisting of 43 issues and collected in six volumes, Moore's DC comics debut is the mother of all deconstructionist mainstream comics. Swamp Thing, despite its grotesque exterior, is a work of beauty. Moore's eloquent writing is paired with the art of legends like Stephen Bissette, Rick Veitch, Stan Woch, John Totleben, and others. Inspiring the likes of Grant Morrison's Doom Patrol and Neil Gaiman's Sandman, Moore outshines his predecessors and contemporaries through his colourful monologues and mind-warping scenarios. It truly is a saga, as readers witness Alec Holland's ascension from Man-Thing knockoff to a nuanced elemental entity. Explore the weird fringes of the DC universe cosmology. Experience the debut of fan-favourite John Constantine. It's horror. It's science fiction. It's romance. It's everything a person could need out of the strange premise of a man-turned-moss monster!
4. Stan Sakai, Usagi Yojimbo (1984-ongoing)
Inspired by classic samurai manga and Akira Kurasawa films, there has never been a bad issue of Usagi Yojimbo. The comics also take cartooning cues from Carl Barks' Donald Duck, making it even more unique. Notorious for jumping from publisher to publisher over its span 36-year span of publication, the digital era has made it much easier to find collections and back issues of this beloved anthropomorphic adventure serial. Highlights include the mythic "Grasscutter" arc, the monster brawling "Sumi-e" series, and the terrific team-ups between Usagi and the Teenage Mutant Ninja Turtles.
3. Max Allan Collins and Terry Beatty, Ms. Tree (1981-1993)
There's a long lineage of bad-ass crime comics, but perhaps the most underrated and pound-pulsing detective thrillers are from the case files of Ms. Tree. Dealing in noir subject matter, Road to Perdition scribe Max Allan Collins infuses his female lead with a gravitas that becomes increasingly compelling as the plots deal with sensitive subject matter. The all-star of the Ms. Tree creative team is Terry Beatty, as she illustrates very concisely the violence, the grime, and the emotions that Ms. Tree's cast navigate.
4. Charles Schulz, Peanuts (1950-2000)
While I think (or at least hope) everybody has heard of the Charlie Brown gang, I know for certain no one has read every single Peanuts comic. It's easy to dismiss newspaper cartoons as boring or formulaic, but Schulz made sure that every Peanuts strip, no matter how simple in its design, was filled with genuine humour. With 50 years' worth of work, it'd be hard to run out of material to read. The original newspaper strips have been made available by Fantagraphics in a wonderfully designed package by Canadian cartoonist Seth.
5. Various Creators, The EC Comics Library/Archive
Publishing a plethora of iconic titles in only ten short years, Entertaining Comics (EC) were the prevailers of dark, often ironic or satirical, tales. Spearhead by Harvey Kurtzman and Al Feldstein with beautifully detailed artwork by the likes of legends like Wally Wood, Jack Davis, Frank Frazetta and more. Tales from the Crypt would become the blueprint for creepy anthologies like The Twilight Zone and Creepshow. EC is also the originator of Mad Magazine. Piracy would be the inspiration for the pirate comic bookends of Watchmen. Any nerd worth his salt should read classics like "'Taint the Meat", "50 Girls 50", "Judgment Day" and "Super-duperMan".