Arts & Culture
Campus & City
U of A Creative Writing Club to release first-ever anthology
This anthology will be one of the few books produced by undergraduates at the University of Alberta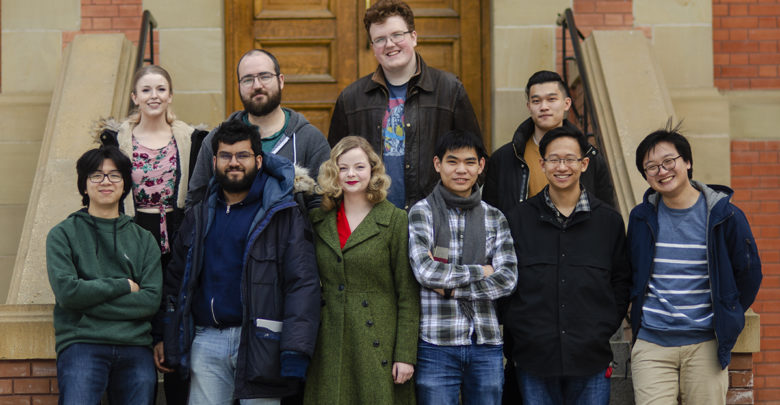 The Creative Writing Club (CrW) is publishing their first ever anthology. This will be one of the few books produced solely by undergraduates at the University of Alberta.
The Creative Writing Club has been around on campus for the past five years. The club is a safe space for students interested in writing of all kinds, and also hosts social events, bake sales, and various writing activities for students.
Andy Zhang, fifth-year English student and current vice-president external of the Creative Writing Club, believes there aren't many creative outlets on campus and ensures that the club is supportive of people exploring their hobby.
"We are not a club that is focused on creating marketable pieces or writing as a career, it's just a place to explore your love for writing," Zhang said. "We try to put on activities that will help develop our community sense and the anthology is one of them."
According to Zhang, the purpose of the anthology is to give prospective writers the experience of trying to get published and working with an editor.
"It's a way to dip your toes into the publishing industry," Shelby Marler, second-year English Honours student and newly-instated vice-president of projects, said.
"This is for undergrads, done by undergrads," Zhang added. "We don't have any ulterior agendas or things like that, we just want to publish an anthology. We're not looking to make money off this, other than to break even on printing costs."
The idea of an anthology had been floating around since the inception of the club, but it would always be dropped due to the amount of work that is necessary to make a publication. It wasn't until EJ Meneses, the current president of the club, decided to commit to making the anthology a reality.
When it comes to submitted work, Marler says that the pieces are "safe for work." This means no unnecessary violence, gore, and erotica. The pieces must be unpublished and original.
"It's a great opportunity for an emerging writer," Marler said. "It's a great opportunity to submit if you've never submitted before and you're wanting to get a taste of what it's like."
Marler and Zhang both understand the difficulties of being a writer, especially when you're trying to get published. They believe the Creative Writing Club and the anthology can help.
"The unfortunate plights of being a writer is the constant self-loathing, and being surrounded by a supportive community can definitely reassure you in that ground," Marler explained. "It takes the fear out of being vulnerable, because everyone is being vulnerable with you."
"Especially in the modern era, we all need validation and it's so hard to be validated in today's society for things that are more creative, artistic and expressive," Zhang commented.
Although the distribution for the anthology is still unclear, the club is currently in the process of obtaining a deal with the University of Alberta bookstore. They've also reached out to other local bookstores, like Audrey's Books and the Glass Bookshop.