Campus Life
COVID-19
Institutional
News
Q&A: U of A registrar Melissa Padfield on the "extraordinary measures" for grades and final exams
The Gateway interviewed Melissa Padfield, who introduced the "extraordinary measures" and works on the Public Health Response Team academic impact team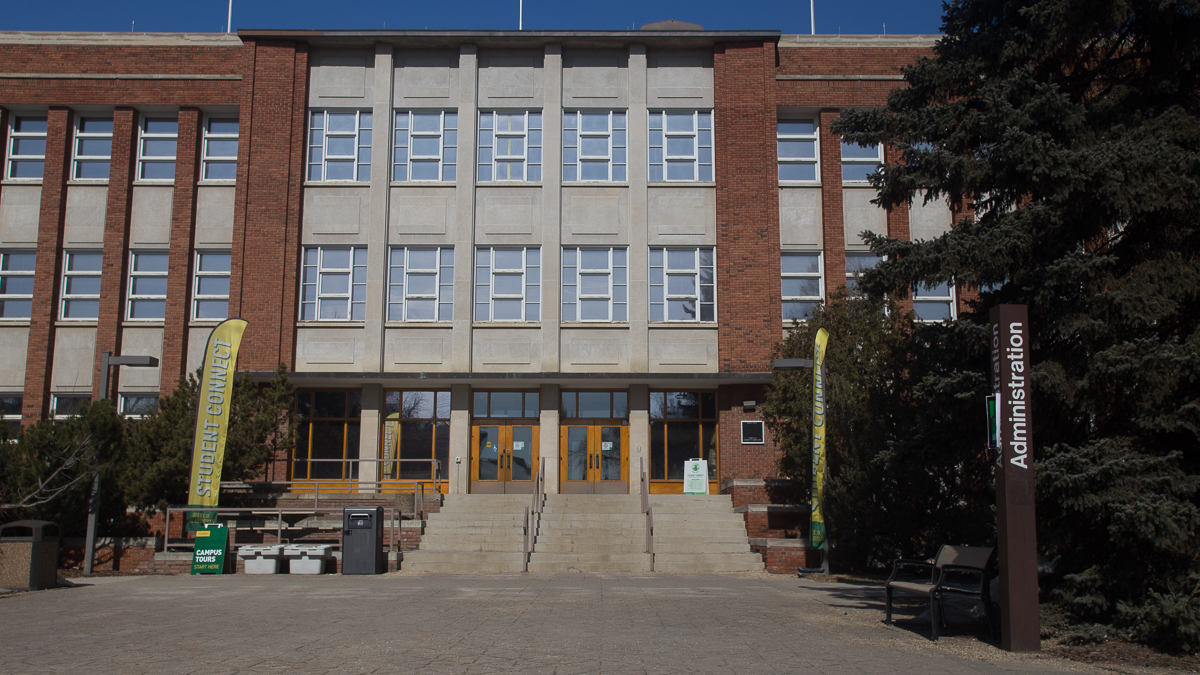 On March 19, the University of Alberta authorized "extraordinary measures" to ensure students could finish their Winter 2020 semester during the COVID-19 pandemic.
The measures included extending the add/drop deadline for courses to April 8, "strongly" encouraging professors to consider alternative formats for final assessments beyond traditional final exams, and changing the grading structure from letter-based to "credit," "no-credit," and "incomplete." The U of A communicated these changes to students on March 20 by email and an update to the COVID-19 section of their website.
Within an hour of the information of the approved measures regarding academic standing being approved, an online petition was created to change the University of Alberta credit/no-credit policy. As of publication, the petition has over 8,500 signatures.
The Gateway interviewed Melissa Padfield — vice-provost, university registrar, and chair of the Public Health Response Team academic impact team — regarding the changes and criticisms the university is facing due to the new measures.
Responses have been edited for clarity and length.
The Gateway: What has been the reaction from dean's so far regarding the new measures?
Padfield: Before we even went forward with this measure, it was really important that we talk about it with our deans. It was something we took forward to Dean's Council for discussion. They were very supportive of moving in this direction for all the same reasons the rest of us were — to emphasize the health and safety of students and staff and really support the academic mission of the University of Alberta continuing.
This decision was taken very thoughtfully and carefully with students at the front of our time. This is such an uncertain time. We want the absolute best for our students and that is what they will get.
Was there ever any thought of cancelling classes outright and continuing with these measures?
We've always wanted to be able to preserve the Winter 2020 semester and that is still very much the top of our mind. We know that things may be taken out of our control and we need to be able to have a grading system in place to respond to that. But the motivation has always been to try and ensure the Winter 2020 semester can continue through to its conclusion.
Some students have said they don't feel like their efforts will be rewarded despite classes and coursework continuing. How do you respond to those concerns?
Receiving credit will mean a student can absolutely continue their academic pursuits, whether it be to the next year of study, graduation, or beyond. Credit will recognize that you have met the objectives of the course, learned the required material, and synthesized the information. It is something that will help us in this time of great, great public uncertainty due to the COVID-19 pandemic.
A vast number of students have voiced their frustration regarding these new measures online and a petition has even started. To those students who are incredibly displeased, how can you assuage their concerns?
I can totally understand the immense stress and strain our students are under at the moment. Having a very fundamental change happen in the midst of an already stressful health situation is not easy. A lot of concerns students have right now are valid worries and a lot of them can be answered very clearly. So for us, what we have been focused on is really some clarity to answer some concerns students were voicing.
We have heard students' concerns and we are trying to address them through proactive communication so they know what this change means to them. So they know what this change means for them as individuals on an academic pursuit. Our goal here is to create a situation that is equitable in terms of academic integrity and allows for students to finish their Winter 2020 semester out and continue progressing through their academic concerns.
Many students have been pointing to the system put in place by the University of Toronto. It is more of a hybrid compared to the U of A system, where students will receive their final grade and choose whether to accept the grade or receive credit/no-credit. Those students making that comparison want a similar system. How do you respond to that?
I can see why students are looking around to see if there is a system that they feel might be better for them. We really tried to make a system here that will work the best for the University of Alberta, through our own set of circumstances. The grading system the University of Toronto has, and students have been referring to, has been in place for a really long time. They didn't have to put anything new in place to move to that. We have put the credit/no-credit system in response to really rapidly changing circumstances. This is not something we had in place before.
What we are trying to do is really answer questions of academic integrity and equity while really putting in place the emphasis on the safety of students. These are extraordinary circumstances. We feel that a standardized approach really allows us to do that best.
Will there be any exceptions to the credit/no-credit measure that deans can make outside of licensure or accreditation requirements?
At this point, that is the restriction we have placed. We really do believe a standard practice is best for the University of Alberta, though we also know in order to help students continue on in their academic pursuits there are going to be circumstances where licensure or accreditation requires a letter grade. Those are really the two provisions we feel are reasonable as exceptions to this approach.
The University of Calgary, University of Lethbridge, and Concordia University of Edmonton have said they will not be adopting a similar measure. How does that play out for you?
There is going to be huge variability in post-secondary across the globe as a result of what is going on right now with COVID-19. We know institutions such as Massachusetts Institute of Technology and Stanford have moved in the direction the University of Alberta has moved to. We know there is going to be a multitude of approaches.
As a registrar, when I am managing admissions, all registrars are going to have to figure out how are we going to modify and adapt our admissions processes to allow for a high degree of variation in approaches that have been taken by post-secondaries.
I think it is important to remember this is not a typical time. This is really a time of unique challenges for everyone; for some, they may be in some really, really precarious situations. As such, we are all going to be asked at universities to look at this term in a way that best emphasizes the student and make sure we can help all students progress. Variation is going to be a fact of life. Certainly I know my colleagues of registrars across the country are working very hard to make sure students coming from other institutions can continue, that we can manage that variation to admit good students in programs.
What will all these changes mean for students in honours or thesis-based programming?
Academic standing will be run. Before April 1, we will have told students what academic standing means and looks like to them. That is really what we are doing to allow our faculties the time they need to minimize the negative impacts that could occur to students and ensure they will have clarity as to how they can progress.
What about students who are on academic probation? How will this measure affect them?
It is down to the way academic standing will be modified. Again, we are putting students at the centre of what we are doing. We are focused on what will be done to ensure they will progress forward and experience the least negative impacts as possible. All of our faculties will be adjusting their practices accordingly.
All of our students, whether they are at first-class standing or marginal standing levels, will be helped. We will ensure we are working to minimize as many of the negative impacts as possible.
I don't have specific answers for each faculty, but certainly those will come out before April 1.