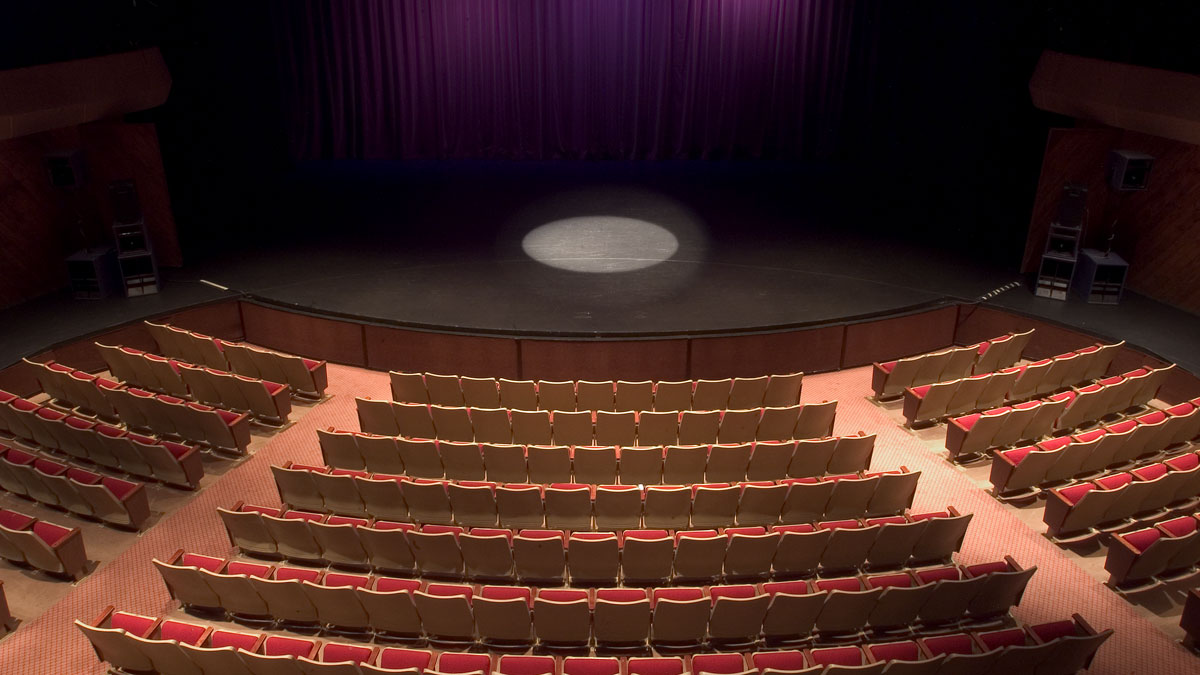 Follow along for our opinion takes and commentary from the Myer-Horowitz forum, happening at 12 p.m. in the SUB Atrium, and featuring all races.
---
Joel Agarwal opens with broad statements about the budget cuts, mental health services, and his experience in residence. Essentially, he just repeated his major platform points.
Yiming Chen also talks about the budget cuts and advocacy. She says our leaders need to come together and sort out their priorities in order to achieve their goals. It's refreshing to see someone take responsibility as a leader, but Chen did not outline any real solutions in her introduction.
Luke Statt talks about his work as VP (operations and finance), and how students need more financial security. Though he didn't say much about how he plans to solve these issues besides "I'll fight for these issues," it's nice to see someone actually taking a definitive stance against something.
– Payton
---
David Draper's opening statement focused on the difficult struggles of facing students such as increased tuition and climate change. Draper said he felt refreshed by getting support of his campaign from his friends. He emphasized that his campaign platform is made up of achievable goals, including banning weekend midterms, open educational resources and expanding student leadership with a GFC student caucus.
It was more of a reflective and flowery speech than sharing new ideas. Hopefully more of Draper's proposed vision will come through during the question period.
– Damian
---
Eric Einarson began pledging to make a difference as VP Academic by mitigating costs of textbooks and other educational materials as well as reimagining student leadership. Einarson effectively addressed concerns with his campaign by acknowledging that while his platform is not perfect, he will strive to work hard to fulfill students needs if given the chance.
This was a powerful opening statement. Einarson emanated confidence and displayed the qualities that would benefit the role of a VP Academic.
– Damian
---
In the opening statements, Robert Bilak said that there are many reasons students aren't silent. He told a story of how his brother is a first year math student, and Bilak is lucky because he is almost finished at post-secondary, but his brother is worried about accessibility in future years. New students can't be sure of the future, and will have to pay an additional 7 percent a year on tuition have to worry about cuts their impact on education. Bilak said that this is unnacceptable and students must move against these cuts. Bilak's plans to hire an administrator to help support students and help fight against the provincial government. Bilak wants to produce student-friendly outcomes in this fight and says he will consolidate with other groups, and launch a public campaign to garner support from outside the University itself. Bilak also wants to fix the relationship between the SU and Asec.
Rowen Ley told the forum why he was running: because in the last four years Ley has been involved with many extracurricular groups, served on board of governors, and therefore he owes something back. Ley wants to protect it this community from the incoming 11% cuts, 22.5% increase in tuition, performance-based funding, and more coming down the pipeline. He wants more advocacy to get allies and ordinary Albertan voters on our side. Once again, Ley expressed his plan for a well funded public advertising campaign about why post-secondary education should matter to parents and future employers. Ley would like to harness this energy to engage in grassroots student activism where we do more than protests at the legislature and create more monetary support for students.
– Bree
---
Albert Hu speaks about the Endowment Fund yet again, which we have heard from him at every forum. He talks about cutting spending that isn't strictly necessary for education. He also speaks about flexibility in programs and graduation. It seems like, even though some of his goals might be lofty, Hu has plans to actually carry them out as the Board of Governors Representative.
Dave Konrad talks about how the current cost increases would be less painful if students were getting the value out of them. He talks about how he will do "early consultation with the board" and "get students back on campus". Konrad says that students will be able to "pay less and see more," but does not explain how he plans to do this.
– Payton
---

In the opening statements for VP Ops Fi, Alana Krahn says that, despite the many issues facing the SU, including increasing costs for students and the climate crisis, she is committed to staying optimistic and standing up for the issues facing students. In this, Krahn focuses primarily on standing up for mental health on campus, while additionally protecting the SU services that provincial cuts have put into risk. While Krahn briefly mentions her goal is achieve economic stability for the SU, the introduction overall feels out of place for VP Ops Fi candidate, as most of these issues fall under the portfolio of VPSL.
Samantha Tse, the other candidate for VP Ops Fi, spends her opening statement focusing on how to make sure students know about the opportunities available to them on campus. Tse highlights her policy idea of creating new job directory that would connect students to employment opportunities on campus. While this is a good idea, most of Tse's opening statement is nothing new and mainly continues the central focus of her campaign around issues of service accessibility on campus.
– Mitchell
---
We've heard a lot about grassroots student activism on the campaign trail for VP External. Ley has called for more than just an hour long protest at the legislature building, but I'm curious as to what he has in mind for an alternative?
– Bree
---
The Landing has presented a very compelling "yes" campaign today for the first time this election. This is a wonderful improvement from the previous forums!
– Payton
---
Both of the candidates for the VPSL race open with strong and personal opening statements that continue to highlight their strengths. Talia Dixon starts by focusing upon how individual actions aren't enough to combat climate change in the context of big corporations. Dixon highlights how this has broken the dreams of many students and how she plans to champion climate justice throughout her time as VPSL, alongside decolonization. Overall, this is a great and focused opening estaminet with a clear vision of the SU Dixon believes in.
In her opening statement, Katie Kidd discusses how she is surprised to be on stage. In this, she focuses on how she contemplated suicide while living in Lister resident, mentioning that if it wasn't for the network of support provided by family and friends, she could've become just another statistic. However, Kidd worries about students who might not have access to these networks of support that helped her with her mental health and that's why she focuses on expanding mental health on campus. This is a outstanding opening statement, which touches open both the personal and structural issues regarding mental health on campus.
– Mitchell
---
Question: what is the biggest issue Campus Saint-Jean is facing, and how will you address it as president?
Yiming Chen: The biggest problem is communication. We should encourage students to come to main campus, or main campus students to go to CSJ by advertising more for events. This was a stronger response than expected, given that she has spoken very little about CSJ.
Luke Statt: The biggest problem is maintenance funding and transition to main campus. He thinks that AUFSJ knows student needs best, and he would like to better support them. This is a nice idea, but kind of a weak response in general because it puts the onus on CSJ to solve their own problems with only marginal support.
Joel Agarwal: Push for the language funding program, make sure that academic advising is high quality. He wants to make sure that CSJ is not left out and is part of advocacy. This wasn't really a good answer, because he didn't outline any concrete plans.
– Payton
---
Question: What's something unique and fun about your platform that students will be excited about?
Luke Statt: He wants to work with the VPSL to get a mainstream artist at Week of Welcome. He's right about student excitement, but is this actually possible?
Joel Agarwal: He wants to provide more resources free of charge to students. This is meatier than Statt's response, and possibly achievable. This was strong.
Yiming Chen: She thinks that the feedback system will really benefit students so that the SU can know what the real problems facing students are, anonymously. She has spoken a lot about this feedback system, and it is a major part of her platform.
– Payton
---
Question: What are your plans for organizing student protest in the upcoming year?
Joel Agarwal: Need to address the issue with more tenacity, hire someone to organize these in a stronger manner. He wants to revitalize the student protest movement and work with other bodies on campus to unite the student voice. This is quite a tangible plan if he really follows through and works with groups across campus.
Yiming Chen: Chen believes we need to create a committee and a formal document to organize the protest, and it will include how many stakeholders we need to be in contact with. This is probably the most tangible idea we have heard from Chen aside from her feedback system.
Luke Statt: He agrees that grassroots movements should have a place at the table, and he agrees that we should hire an organizer or coordinator for student protest. He will encourage and support the hiring of a coordinator. This was pretty strong, and Statt seems to be taking a more solid stance every forum.
– Payton
---
Question: When the SU didn't support the climate protest, students lost a lot of trust. How would you have approached that situation?
Yiming Chen: The SU has internal organizations that work on sustainability goals, and has networks to build communities to let people speak up. Chen thinks we should advocate more and advertise more. This is a little weak of a response, because she didn't address the SU's avoidance.
Luke Statt: Students' Council should be the ones to help guide students in "grey" areas, not the SU. Again, a weak response which avoids the meat of the question.
Joel Agarwal: He thinks they need to go to council and see what the general student body thinks about these issues, and going forward we need to go back to the roots and see how these issues impact students. Again, he avoided the question of what he would do differently.
Disappointing responses on all fronts for this question.
– Payton
---
Question: What are your plans to accommodate satellite campuses, especially helping students attain enough credits to earn their degree?
Response by Eric Einarson: I would like to continually challenge the administration at CSJ to keep up their quality of education. Students deserve to get academic advising no matter what courses you are taking or degree you are pursuing.
Response by David Draper: The fact that degrees you sign up for cannot be completed cannot continue. Through advocating to faculties and administrations we can ensure that students can take courses on the campuses they want. Lastly, I would like to bring CSJ's voice to all academic committees.
While both responses were informative, they represent only a part of the issue. This was a perfect opportunity to include plans not only for CSJ but Augustana as well.
– Damian
---
Question: How are you going to ensure the enforcement of the bylaw written by the university to allow students to see past midterms and other course materials?
Response by David Draper: The exam registry needs to be revitalized and the university should be held accountable for the policies they have written.
Response by Eric Einarson: Teachers have to provide representative material if it is larger than 30% of your grade. I would like to advocate towards academic committees to include services such as The Landing and exam registries so that students have the best chance at success.
This is certainly an important issue that many students have demonstrated they are not aware of. If the VP Academic is able to translate these lesser known aspects of the university, that will be a valuable asset.
– Damian
---
Question for the VP Ops Fi: What are your plans to support mental health?
Tse: Would like to re-organize the listing of services offered by the SU to ensure students are able to access the proper service to address their specific mental health needs. Overall, this is a fairly weak response and doesn't substantively address the gaps that exist in current systems beyond accessibility.
Krahn: Discusses her policy ideas of expanding the SU health and dental plan to better encompass mental health initiatives, as well as creating a wellness space in SUB. Nothing new here but still good ideas.
– Mitchell
---
Question for VP Ops Fi: How will you ensure that students' are able to contribute to your vision for the SU and their businesses?
Both of the candidates here give similar answers about consulting the business operations and advocacy group on campus. Tse goes further here by saying she would additionally continue the SU town halls to consult and work in conjunction with the VP academic to do outreach. All good responses but nothing particularly significant.
– Mitchell
---
Question: A lot of students don't know what the BoG is, so why should students care about your position, and why should you be in it?
Dave Konrad: There's a lot of value in advocacy, BoG deals with large-scale economic decisions, he wants to bring a social media aspect to this space so that students can stay updated with the board to keep them in the loop. Considering that his volunteer asked this, this response felt a little mediocre.
Albert Hu: He again mentioned that he wants to implement a plan where he takes the top 3 student concerns to BoG meetings and presents them, but doesn't explain the role. Strong on one part, but weak on another.
– Payton
---
Question: Board of Governors has said every year they will address tuition, but they never do. What are your backup plans if the board decides to override your whole platform?
Albert Hu: He is adamant about not increasing tuition, and mentions that Konrad argued for a reduced increase. He thinks he will consider downsizing as a last resort and cut enrollment, it's not what he wants to do but he might have to. It was his campaign manager who asked this question.
Dave Konrad: He talks about how Albert Hu's plan to use the endowment fund is unlikely to succeed. He says he would like to review distribution of funding, but is this a practical solution?
This was a tough question, but neither candidate really answered it with gusto.
– Payton
---
During the question period, the candidates were asked that given that other Alberta unions voted in favor of a tuition raise, how can we work with organizations that aren't supportive of students?
Ley said that it's no secret we disagree, not just with unions but also student groups like the Asec. But that anytime we disagree Ley claims he will never sacrifice our values to make allies. In some places, we can collaborate or agree to disagree, like on issues such as infrastructure funding and library employment. Ley wants to find a way to work together where we do agree, and while not all alliances are imperfect, we can accept imperfect ones rather than have none at all while staying true to SU values.
Bilak said that there are some groups who do not see our needs, but we should still try to collaborate. If the SU is unable to work with a certain group like Asec, we should use our Students Not Silent movement to voice concerns. Students do not want to increase tuition, and the SU must advocate for our students and not give up.
Next, I asked the candidates that given they are both committed to protesting and have said previous protests are ineffective, what does an alternative effective protest look like?
Bilak argues the timing of protests itself can be improved, and that a previous protest held in November was a mistake in timing. Bilak urges the SU to do a better job reaching out to SRA groups, as well he proposes hiring an event coordinator so there's someone at the table to get better support. Bilak's biggest critique of the Students Not Silent movement is that they don't have a solid goal and clear task. A valid critique, but what would Bilak's proposition be for a priority goal for the movement?
Ley said he would like to identify a point of interest in the provincial budget early and try to identify when the treasury board is allocating funding to education, to be proactive and make a plan early. Ley would like to give people a chance to get involved and make decisions made in a consensus-based matter, and to coordinate with students around the province.
The candidates were asked about something outside of student governance that they are proud of.
Ley said he's been involved with lots of fun stuff. He's been an assistant instructor with karate, a debate club coach for younger kids. He said that as well as working in student governance, he worked in the Premier's office and the Minister of Agriculture's office. He stated that he's seen how government works from the inside, how debates happen behind closed doors, and that this gives him the proper experience for the position of VP External.
Bilak sais he's been a part of the ballroom dance club on campus, something he described as a "character building" experience. Bilak has also worked with Elections Canada as a community relations officer in the SU. He claims that this experience has shown him how apathy affects students. If students have no faith in the Federal government, how much faith in their SU, and Bilak aims to try to get that trust back.
Finally, the candidates were asked that given next year's council will be predominately made up of people who are male and white, how would they ensure equity and Indigenization is a priority?
Bilak said he would like a Truth and Reconciliation plan, which includes hiring an Indigenous research coordinator to help represent Indigenous students. He says that Alberta needs to implement action to help Indigenous issues be taken seriously.
Ley agreed it was important to hire an Indigenous researcher, and that position has been requested for two years in a row and failed. Indigenous students need to be included, but also should be consulted on how Indigenous students want to be represented to the provincial government. Ley said that reconciliation should be about equity and empowerment for Indigenous students to use their own voices.
Indigenous students should be represented far more than they are now, but I'm interested to see how the winning candidate will make these promises a reality, as many of us know that "reconciliation" is becoming a buzzword.
– Bree
---
Question for VPSL: How will you bring sustainability into the VPSL role?
Kidd: Wanted to accomplish sustainability specifically in her mandate as VPSL and thought that the best way to include this would be through changes in residency, Specific suggestions including getting drying racks in residence and moving towards biodegradable cleaning products. All the ideas mentioned here are great ways to decline the waste of the SU, although I question how significant these changes would be in terms of moving the SU towards carbon-neutrality.
Dixon: Wants to empower students to live their lives in conjunction with the values of climate justice. Specifically, Dixon focuses on revitalizing the food on campus, moving towards a sustainable food coalition as seen in Concordia University in Quebec. While this is a great idea, and would provide for a substantive reduction in carbon emissions, I'm curious as to how Dixon would accomplish this, as the idea lacks details around implementation.
– Mitchell
---
Question for VPSL from Jared Larsen, the current VPSL: How will you ensure the sustainability and preservation of residency associations?
Dixon: Ensure that residence associations are supported in their administrative needs, especially during times of transition within the executive. Additionally, Dixon will ensure she meets regularly with residence associations to ensure they are getting the support that they deserve.
Kidd: Focuses priorly on supporting residence associations through ensuring that executives achieve proper training so that they can handle the stress that accompanies the role.
Both of these are good, substantive answers that provide ways for the residence associations to become more sustainable and long-lasting.
– Mitchell
---
Question: How will the presidential candidates address the issue of institutional memory, given the short terms of executives?
Joel Agarwal: The other staff (who are not in the SU executive) are usually around longer than a year, and he believes that institutional memory is enough. This was a weak response in general, and did not answer the question asked.
Yiming Chen: We need to support both long term and short term goals. People need to be happy to contribute to the organization. This was also a weak response that didn't answer the question asked.
Luke Statt: Agrees with Agarwal: We need to do better in growing CAUS so that they can do a better job and have a better transition. They also need to work with a union of Alberta Student Unions. This answered the question better, but was still weak. In comparison to the other two, it was the strongest response.
– Payton