Arts & Culture
Cultural Affairs
"Being your biggest fan:" A Q&A with ARDN
The Gateway sat down with Edmonton-based rapper ARDN to talk about his artistry and influence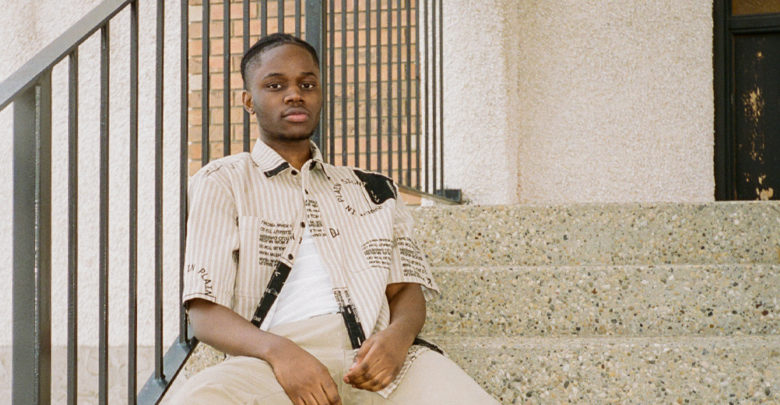 Although there's still more than three-hundred days left in one of the most highly anticipated years in hip-hop, only four days into the new year, Edmonton-based rapper ARDN raised the stakes and dropped "ALIEN," his sophomore effort and what could be one of 2020's standout projects.
Coming almost a year-and-a-half after Goodwill — ARDN's 2018 debut — ALIEN finds ARDN as sharp as ever, but with an even deeper sound and bolder lyricism; the latest offering from an artist quickly establishing himself as one to watch out for. I was able to talk with ARDN about "ALIEN" and learn more about the story behind the project, as well as get his thoughts on his artistry, his influences and where he fits into the larger hip-hop landscape.
These responses were edited for clarity and brevity.
The Gateway: Goodwill felt like an introductory project. Even though it was hard-hitting and smart, I also got the feeling — especially on tracks like "Long Live Goodwill" — that you were introducing listeners to who you are and your sound. With "ALIEN," what mindset did you have when you were making the project?
Throughout the whole creation process, the biggest thing I stressed to myself was that it has to be bigger and better than the last one — that covers all aspects of the music. I wanted my delivery, the writing, the singing, storytelling, mixing, everything to be considered an upgrade from my last project. It's part of the reason I was absent for so long after Goodwill. I was, and still am, really proud of that body of work, [and that] lead me to be so focused on ensuring newer music would top it or feel a level higher. It took a lot of trial and error to make the right songs that gave me that feeling. Along the same lines, my goal was for "ALIEN" to be bigger and be able to look Goodwill eye-to-eye, and I feel like I accomplished that.
Why did you choose to name the project "ALIEN"?
The story behind the project name is actually inspired from my birth certificate. I'm from the country of Burundi, which is a small country in central-east Africa, however I was born in Pretoria, South Africa, which is the city seen on the cover. For that reason, the people in charge of putting my documents together when I was born labelled me as an "alien" on my birth certificate. It's written in quotation marks on the top of my birth certificate in blue pen, and when I came across it sometime last year the idea just hit me. Goodwill is my middle name, and so I wanted to continue the trend of naming my projects with a direct association to me. So in regards to "ALIEN," not only has it been a label assigned to me since birth, but it also felt very fitting to where I was at in life at the moment. I felt like an alien, at a loss of which direction to go. I always use the example that if an alien were to come to Earth right now they wouldn't know where to go, or what direction to head in, much like myself trying to navigate the waters and find my place on Earth.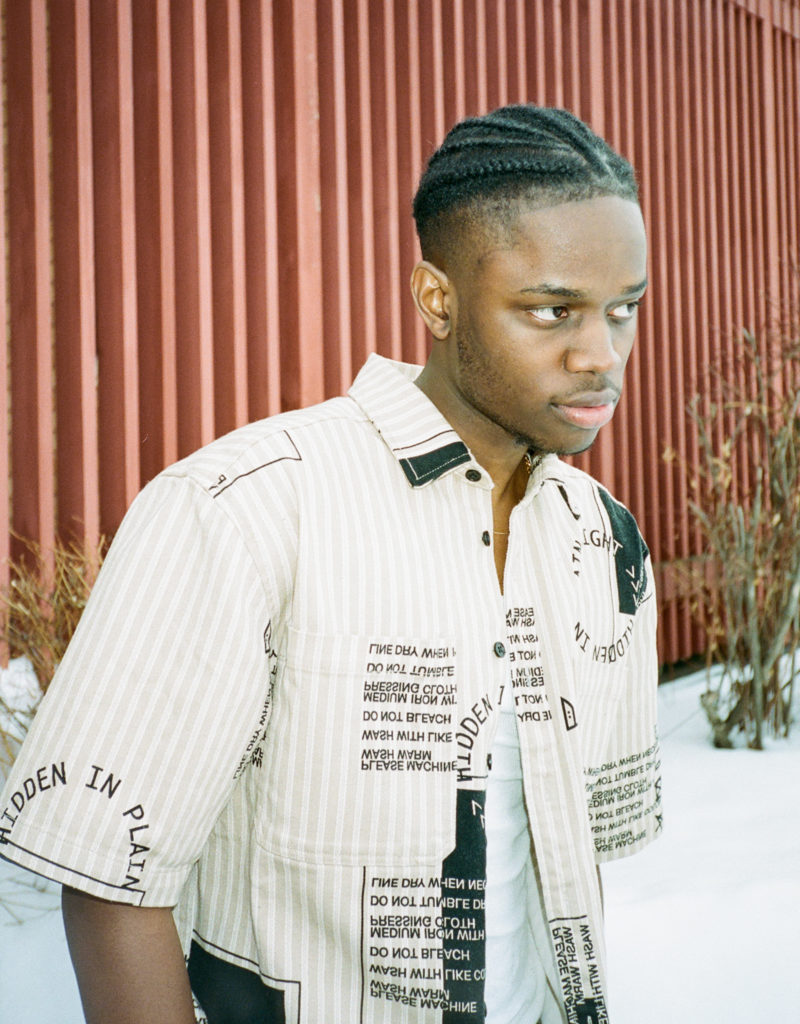 You handle 100 per cent of the vocals on "ALIEN", yet despite you delivering every verse, chorus, hook and ad-lib, there's enough variety in the use of your voice and the project's production for it to never get boring. "Vocal ennui" is a real concern for artists, so it's a significant achievement that you were able to be the sole vocalist and still keep it interesting. Was keeping the sound varied something you were conscious of when making "ALIEN"?
Definitely. The variation in my sound is something I'm aware of and is intentional. I pride myself on being able to tap into different pockets, and keeping the listener engaged and guessing. I never like to be predictable, and that plays a part in why I [chose] "Wavin'" to be the lead single of this project. I felt as though that song is not a record people would expect from me, and it would spark people's curiosity into the rest of the project. Also, I really appreciate when artists can develop several different sounds not only from song-to-song but within a song itself. With "Lion's Den," the song plays out almost as if the listener was on a rollercoaster ride given the multiple beat switches, shifts in energy, and varying flows. I've always tried to avoid trapping myself inside a box or a specific genre, so the approach for this project is no different from the last one, which is to challenge myself to be as innovative and new as possible. That's when I believe the most growth as an artist takes place.
Part of why I love hip-hop is that it's the only musical genre that's actively competitive, so I thought maybe we'd have some fun with this last question. Some of the more notable projects released in January 2020 were Mick Jenkins' The Circus, Moneybagg Yo's Time Served, Eminem's Music to Be Murdered By and Kota the Friend's Lyrics to GO Vol. 1. I'm not sure if you've heard all of these projects, but where do you think "ALIEN" stacks up against them?
Honestly I haven't gotten around to listening to those projects, but I'm definitely familiar with those artists. Obviously they're all gifted, but I gotta be my biggest fan so for that reason I'm ranking myself first (laughs).