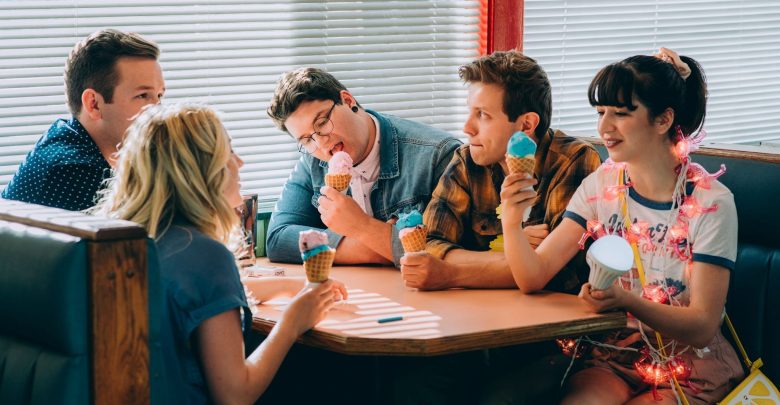 Alberta-based Numera films have acquired a distribution deal with Zombie Orpheus Entertainment for their webseries, Abracadavers. Since January 1, 2020, the series can be found on Amazon Prime, iTunes, and The Fantasy Network in the United States, United Kingdom, Japan and Germany.
Abracadavers is the story of Chris (Griffin Cork), who is emotionally attached to a hair salon chair after the death of his mother, which involved the chair. His friends find this to be more of an obsession and decide to take him on a road trip. Chris comes to terms with his obsessive compulsive disorder (OCD), along with his friends, while simultaneously learning about their super-human abilities that they possess.
According to Cork, executive producer and actor of the series, the character of Chris is not too far from where he was and where the company was at the time.
"Abracadavers follows the story of Chris establishing his identity in the world and the person he wants to be," Cork said.
Cork learnt many things from playing Chris, mainly that it's okay to be sad for a while.
"When you're first feeling negatively about something, it's alright to sit on that for a while and… deal with that in your time and in your own way," Cork said. "It was nice to allow a person to live in that sadness for a while and not try to fix them right away."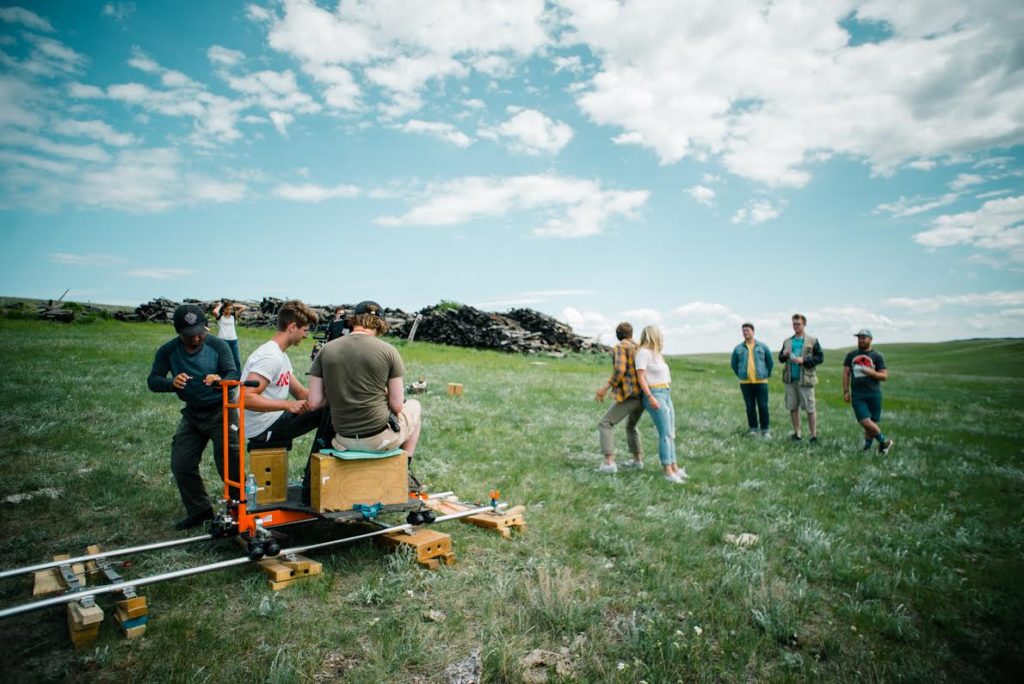 Abracadavers is filmed on various locations across Alberta, a factor that Cork considered to be incredibly important.
"It was very important to us to show as much of Alberta as we could," Cork said. "We all are from Alberta — Morgan Ermter, [the show's director and screenwriter], Josef Wright, [producer and cinematographer], and me — so we have a lot of hometown pride there."
When it comes to filming in Alberta, Cork believes certain areas, like Edmonton or Calgary, are favoured over other areas. Cork wanted to push against this idea that only major cities are film worthy.
"Personally, I think it's very important to show the parts of Alberta that don't get seen often," Cork commented. "What we're trying to do with Abracadavers is to showcase that any kind of film or any kind of production or any kind of series or genre of work can be filmed in Alberta. Alberta, in terms of their businesses and landscapes, is truly quite diverse."
Two of the main supporters of the film are Telus STORYHIVE and Calgary Film Centre, both of whom have a mandate to support Albertan films.
Emma Houghton, a U of A BFA alumni, plays Allie in the series. She feels grateful for the opportunity to participate in initiatives like STORYHIVE. 
"I really think STORYHIVE and the work that they do supporting Alberta films is really, really important, especially with the cuts that have come down the pipes the last couple of months," Houghton said. "It's so important because it helps young artists like me, who need that time and opportunity, to stretch their legs."
Houghton and Cork are both graduates of the University of Alberta Bachelor of Fine Arts program; Houghton believes this education has been useful in excelling her skills and booking acting gigs, but it also led to her auditioning for this webseries through her connection with Cork.
"Going through the BFA was huge for me, [especially] in my success in getting roles since I graduated," Houghton said.
Houghton contends that even with funding many people working on productions and projects still need to pay out of their own pockets to try and get the experience they need, which makes art initiatives even more crucial for students.
"[STORYHIVE] at least allows people to cover the basics, so they're not making this art completely out of their own pockets," Houghton elaborated.
Abracadavers has received over 35 award wins and nominations, including "Best Web Series" at the Los Angeles Film Awards, the AMPIA Rosie Awards, the New Vision International Film Festival, the Global Film Festival Awards and CSIF's first inaugural Stinger Awards. Morgan Ermter has also received critical acclaim for directing across multiple awards.
Filming for season two of Abracadavers has already commenced.