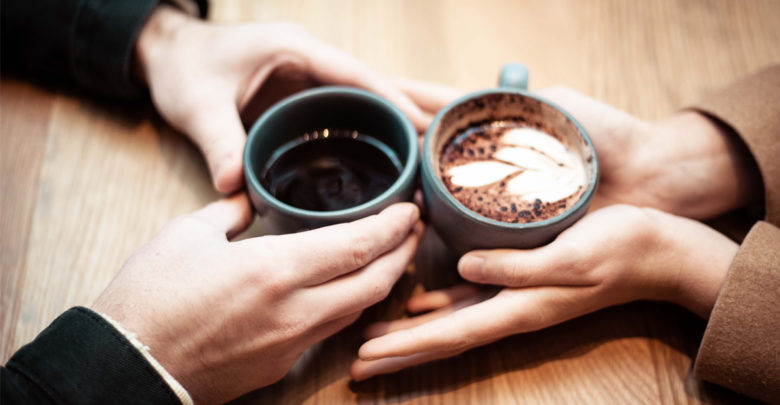 Valentine's Day is right around the corner, which means some of us are trying to figure out where to go for the designated night of courtship and romance. Although I believe we should all feel free to celebrate love and show our affection for one another on any day, it's still fun to participate in the cheesy, roses-and-chocolates ambiance of Valentine's Day dates. Here are the top five date night spots to take your significant other for Valentine's Day, or any day!
1. Duchess Bake Shop
Located on 124 Street, Duchess Bake Shop is a charming bakery that offers a variety of pastries, coffees, and limited lunch items. They have rotating flavours of eclairs, macarons, and cakes that are handmade in-store, but my favourite is their Brioche Pepin, a vanilla and chocolate pastry that is a staple in their collection. The hours do vary, and they typically close around 6 p.m. (closed on Mondays), making this more of an afternoon tea type of occasion rather than a true date night spot. They also offer baking classes, which are currently sold out until mid-March, so keep this in mind for the baking enthusiast in your life!
2. Gateway Bowling Alleys
Bowling might seem more like a group activity than a date night endeavour, but playing 1v1 against your buddy at a sport that neither of you are particularly good at can bring a fun, competitive edge to the night. There are plenty of bowling alleys to choose from in Edmonton, but I think the Gateway bowling alleys deserve a special shout out for their great name choice.
3. Silver Skate Festival
If bowling isn't your thing, check out the annual Silver Skate Festival from February 7 – 17. Located at Hawrelak Park, there are a ton of events from helicopter tours to snowshoe races. The Ice Castles are also available with caves, slides, and frozen waterfalls that puts Elsa's castle to shame.
4. Edmonton River Boat
A dinner for two with wine is your classic date night choice. Take it up a notch by enjoying dinner on a boat and cruising down the river as you watch the sun set. Although February 14 will land on a Friday, take advantage of the Thursday pricing to get entry for two adults with a bottle of wine and charcuterie board for $99.
5. H-Mart
A grocery store shopping trip might not be the first choice for a romantic Valentine's date, but H-Mart (the one located on Calgary Trail) is something special. Not only is it fun to explore the ice cream aisle for delicious treats like the fish ice cream, there is also a large dining area that provides made-to-order hot meals, fluffy shrimp tempura, and fried chicken and beer combos for low prices. For the culinarily adventurous, H-Mart is definitely a wholesome date spot.
Valentine's Day doesn't have to be limited to the script of a dinner and movie date. The next time you're feeling indecisive about where to go for date night, check out these places for something familiar, yet slightly unconventional. For more restaurant and food recommendations though, check out our Eating Edmonton series to create the date night that fits your cup of tea!