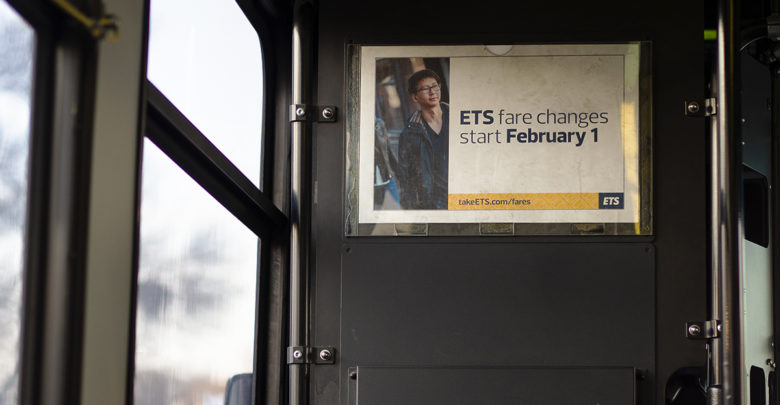 It was announced earlier in January that changes would be coming to the costs of public transit in Edmonton. A detailed list of all the price adjustments is on the City of Edmonton website, and these adjustments came into effect this month on February 1.
Coverage throughout January was nothing but confusing, as various articles list different fee changes. This was partially due to the fact that the fare changes were not voted on during the city's previous budget. It was later explained by interim city manager Adam Laughlin that the fee schedule could be approved without a vote.
Such confusion certainly does not work towards encouraging people to take public transit. There should have been more consistency by the city council from the outset, and an official announcement should be made clearly outlining the changes.
Besides communication issues, there are a number of other problems with how the prices themselves are being changed as well. The group which will be most affected by the changes are seniors. Currently, the monthly pass for seniors is $15.50, which was increased to $34. In addition, the annual pass more than doubled, increasing from $136.50 to $374. This has been put in place in order to offer a free annual pass to low-income seniors.
If the priority of all these changes was to make the cost of transit equal, this certainly does not reflect that. The burden carried by seniors could have been completely avoided by fairly distributing slight increases across the other age groups.
It is unfortunate that, regardless of the varying announcements, the cost to take transit will be increasing for the majority of people — even standard cash fares have grown to $3.50. despite the LRT not operating at full capacity, late bus arrivals, and many other issues within the system, the city has been asked to pay more. In this climate of tightened budgets, dropping prices or keeping them the same probably weren't even presented as options. Hopefully these increased fees will go towards the LRT expansions and general lifestyle improvements to transit in the city.
It will be interesting to see over time how these higher prices will affect overall use of buses and the LRT. In the future, it might make more sense for some to purchase tickets in books of 10 ($27 a book for adults aged 18-64) rather than buying individual fares or a monthly pass. So far no changes have been announced to the price of the UPass, but that could certainly be announced closer to September. What we do know for now is that we are forced to keep paying more for the same mediocre service.