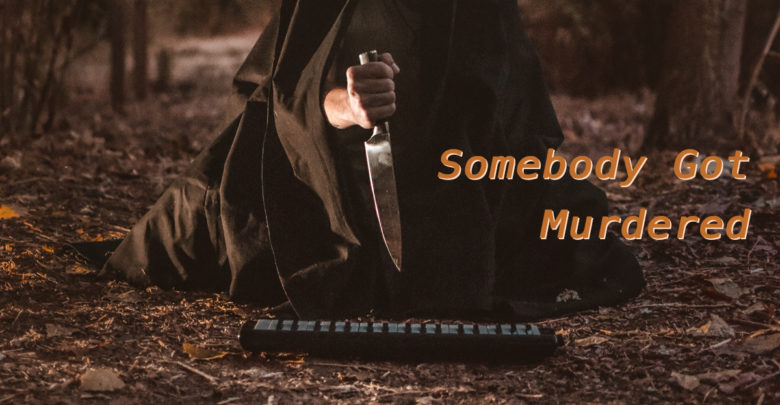 Do you like murder? What about songs about murder? If so, this is the playlist for you! Forget about listening to true crime podcasts and instead enjoy the playlist, "Somebody Got Murdered," ranging from Southern Gothic tunes to a thotty sea shanty that's just a whale of a tale.
Each of these songs tell a story. One is about a husband who murders his wife. Another is about being chased through the woods by an unhinged celebrity. One entails a man murdering all his children, because, let's face it, kids can be annoying (still no excuse for murder though).
The one thing all these songs have in common? They all slap. So sit back, relax, and enjoy some of my carefully curated murder ballads.
*Disclaimer: Not all songs are technically ballads, but they are about murder.*
Track list:
Somebody Got Murdered – The Clash
Psycho Killer – The Talking Heads
Shia LaBeouf Live – Rob Cantor
Carolina Drama – The Raconteurs
Hey Joe – Jimi Hendrix
Country Death Song – Violent Femmes
The Ballad of Hollis Brown – Bob Dylan
God's Gonna Cut You Down – Johnny Cash
If You Run – Desert Sessions
The Rake Song – The Decemberists
Where Did You Sleep Last Night – Nirvana
The Mariner's Revenge Song – The Decemberists