International
Opinion
The Academy Awards will never get better if they don't accept change
Change comes from within, and right now, the Academy isn't changing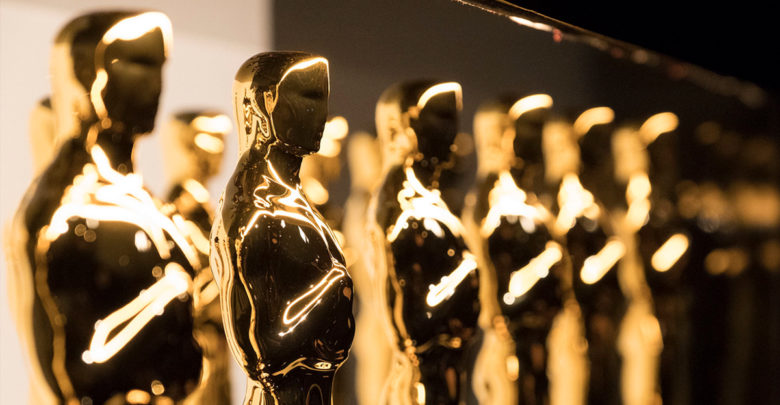 Same problems, different year.
Nominees for the 92nd Academy Awards were announced on January 13, and they are a truly disappointing representation of the incredible films released in 2019.
It's no secret that larger movie studios such as Sony, Netflix, and Universal are able to fund aggressive campaigns to gain votes for their films. One example from this awards season is that copies of The Two Popes mailed to critics and voters included a pair of imitation Papal slippers. While this may seem trivial, the film has been nominated for Best Actor, Best Supporting Actor and Best Adapted Screenplay. Billboards, mailers, and screeners float around all over Hollywood during awards season to get the attention of voters.
The question is, what should be the deciding factor to vote for a movie? Is it quality, or a really good pair of shoes?
Unfortunately, the answer is usually a mix of both. This leads to a large number of independent films being lost in the mix. Among those are Uncut Gems, Honey Boy, and the Canadian drama The Body Remembers When the World Broke Open.
Diversity is also sorrowfully lacking in this list of nominees. It is certainly important to address the landmark female directors who were not nominated for Best Director. Some forgotten contenders are Celine Sciamma (Portrait of a Lady on Fire), Olivia Wilde (Booksmart), and Melina Matsoukas (Queen & Slim).
It's a similar story for racial parity. A great number of movies from 2019 worthy of awards featured people of colour both behind and in front of the camera. Dolemite is My Name, Waves, Us, and The Farewell were snubbed alongside many others. It turns out that the Academy has not learned since the days of Moonlight, Get Out, and Black Panther.
The vast majority of films nominated came out at the end of the year, starting in October. At this point, that time of the year is recognized as the place to drop all "Oscar bait" hopefuls. As a result, Midsommar, The Peanut Butter Falcon, and a number of other early releases were essentially prohibited from consideration.
Academy nomination ballots list all films eligible for each category. These are usually large lists. Academy members are already supposed to prioritize viewing as many films as possible throughout the year so that their selections of nominees are the best of the best, but seeing every movie from awards season is not always realistic, and members tend to vote in groups.
Reforms need to be made to the system of how nominations are given out. A large change that would benefit the process would be moving towards selecting dedicated juries for each category. This is similar to how some awards are given at other events and festivals, such as at the Cannes Film Festival. Those who were part of these juries would be responsible for evaluating their specific category in films throughout the year. This way, fewer artists would be missed. Later, once the nominees are decided, the rest of the Academy can vote for the actual winners.
Academy members would, in this case, prioritize viewing as many of their respective films as possible throughout the year, so that their selections of nominees are the best of the best. The Oscars are supposed to be a celebration of film, not a pageant for the largest production studios.
There should also be measures put in place to prevent repeat nominations. No film is perfect, and giving Joker 11 nominations takes the spotlight away from creators equally worthy of praise.
The Oscars will be airing live on February 9. There's no need to watch though, because you'll probably end up seeing the predictable highlights all over social media the next day.