Arts & Culture
Lifestyle
Spill the Tea: DavidsTea's Gaba Guava
DavidsTea's Gaba Guava proves that some drinks are better iced than hot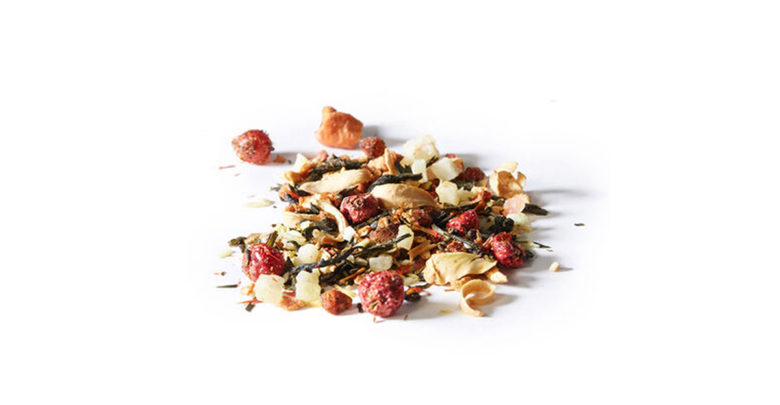 DavidsTea's Gaba Guava blend makes for a light, delicious, refreshing iced tea.
The Gaba in the name comes from a type of green tea called GABA. According to their website, this specific type of green tea is supposed to "boost focus and brain function." I had the tea before my 9:30 a.m. lecture and honestly, I didn't feel any more focused on the class than usual.
I decided to try the tea as an iced tea, as this is what the packaging suggested. Maybe one small mug of GABA isn't enough to get my neurons firing, but regardless, I think the tea is best used for its flavour. It's a sweet, light tea that is ideally enjoyed iced.
Despite its name, the tea doesn't taste strongly of guava. Rather, it comes across as a quite pleasant tropical blend with hints of pineapple and a fairly strong coconut taste. Out of all the fruits featured, I think the coconut stands out the strongest and is very present in the aftertaste, which was very tasty.
Something I really enjoyed about the tea was despite being fruity, it was authentic. Something I find very off-putting is a super artificial and overpowering "fruit taste," and I didn't experience this with the tea.
The GABA base of the tea was a lighter green tea that I quite enjoyed. This is a low caffeine blend, meaning the tea was quite smooth and didn't leave my teeth chalky. The lightness of this green tea really complimented the fruit blend.
DavidsTea's Gaba Guava blend makes a really light, refreshing iced tea that I think would be perfect for the summer. The natural sweetness of the fruits also means additional sweetener isn't really required if you're one for mild sweetness. I'll definitely be revisiting this tea when the sun finally melts all this snow.