Arts & Culture
Nation & World
Top 5: Non-Christmas movies to watch during holidays
Do you hate Hallmark Christmas movies? Look no further, here are five alternates to Christmas films!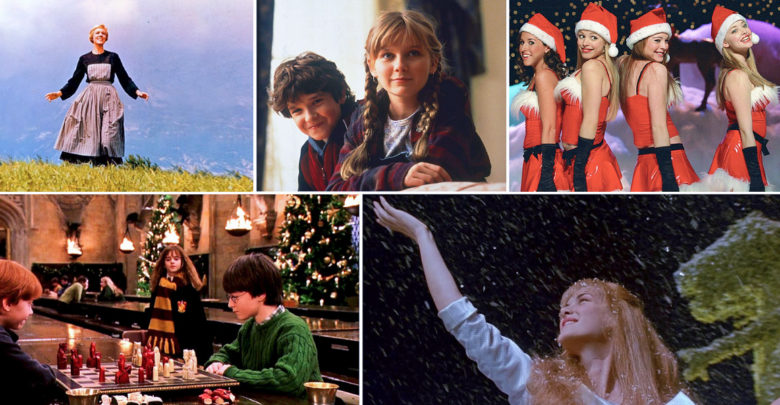 One of my favourite things to do during cold, winter nights is to watch movies, especially with friends. I love Christmas movies as much as the next person, but there are a ton of classics that many people watch during the holidays. Films like The Grand Budapest Hotel and You've Got Mail have garnered a reputation of being holiday films without the holiday feels. Here are another five films that are not directly Christmas films, but still are perfect to watch during holidays.
Disclaimer: Die Hard is not on this list, because IT IS a Christmas movie.
Mean Girls
Lindsay Lohan, Rachel McAdams, Amanda Seyfried, and Lacey Chabert did not sing and dance to Jingle Bell Rock just for you to forget about this iconic movie during the holidays. If you haven't seen Mean Girls yet, watch it right now! The film follows Cady Heron (Lindsay Lohan) as she joins a new school and befriends Janis and Damian. Eventually, she hits it off with the Plastics, the designated mean girls that are led by Regina George (Rachel McAdams). From quotable dialogue to the absurd coincidences, Mean Girls will have you laughing all night long.
The Sound of Music
When I was in elementary school, our music teacher used to make us watch The Sound of Music every year. One year, he was sick a lot and the substitute teachers would put on this film, so we ended up watching it at least 6 times one year. Now, it's one of my favourite movies. In the film, Maria (Julie Andrews) is an aspiring nun, but her carefree spirit worries the other nuns. Before she takes her vows, Maria is sent to the Von Trapp family to be a governess. The Sound of Music may be a strange one to put on this list, but the song "My Favourite Things" is considered to be a Christmas song. Nevertheless, the theme of love and family tied with glorious songs in the movie definitely adds warmth and cheer to any living room.
Edward Scissorhands
Ah, yes, Tim Burton, a Halloween classic! But, it's also perfect for the Winter holidays, with some people debating that it is a Christmas movie. Edward Scissorhands follows a synthetic man (Johnny Depp) with scissor blades for hands as he is taken in by a suburban family. The combination of Victorian gothic with suburbia holiday delight makes this film perfect for all year round.
Jumanji
The original Jumanji can never be beaten. The film tells the story of a magical board game that unleashes a wild adventure for siblings Peter (Bradley Pierce) and Judy Shepherd (Kirsten Dunst). Robin Williams shines as Alan Parrish, a man that got trapped in a board game as a little boy. The film does end with a Christmas party, so there definitely is some holiday cheer. The action-adventure sequences, wild antics and the theme of love that is present make Jumanji a great film to watch during the holidays.
Harry Potter Series
This may be cheating or maybe you're sick of hearing of about this one. Nevertheless, school is over and now you can lounge around for however long you want, so why not watch Harry Potter films? If you don't know the plot of the Harry Potter series, it's about a young wizard, Harry Potter (Daniel Radcliffe), who goes to a school for wizards and witches. The series also details his struggles in defeating an immortal, dark wizard, Voldemort. Like Edward Scissorhands, this Halloween favourite adds a little spookiness into your winter holiday.