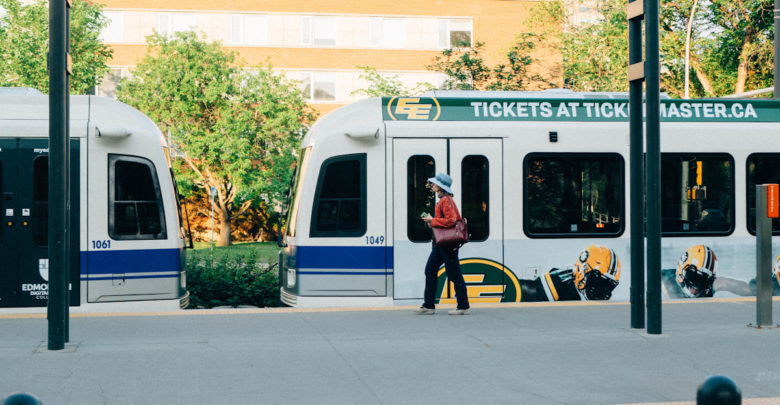 Ward 9 city councillor, Tim Cartmell, believes work on the new Valley Line West LRT project should be put on ice, and instead, work should be prioritized on developing bus rapid transit.
This is not the first time that Cartmell has shared his opinion about the matter. Around this same time last year, he felt concerns about the sustainability of the project due to funding, traffic and changing technology. Despite Cartmell's sentiments, the expansion continues to progress.
What Cartmell is proposing is a city-wide redesign of the entire bussing network. He envisions 5-minute intervals between busses on highly used routes during peak hours, and 15-minute intervals during the rest of the day. Although the city councillor's plan would probably be more cost-effective in the long run, this may be too ambitious of a project. It would mean reserving more bus lanes, changing the placement of bus stations, as well as shifting towards off-board fare.
These changes could even possibly slow down traffic even more in core areas of the city. Reverting back to busses rather than committing to the LRT seems like almost backward thinking. Not to mention that such LRT expansions would go towards reducing the number of cars on the road, which would definitely contribute to reducing Edmonton's carbon footprint.
The city must continue to prioritize the expansion of the LRT. When you look at most other major North American cities, they have effective public transit. Take Toronto for instance. A report from March showed it had the best public transportation in Canada. Toronto gained this standing by ensuring convenience and minimizing problems. In addition, they are continuing to add expansions to their TTC subway system for more distant regions.
Conversely, we still have difficulty managing our one-and-a-half lines of LRT. The Metro LRT line is still not operating at full capacity, even after four years. Further stations that were originally proposed for the Metro Line are still not built. There have also been constant delays with the LRT as a result of problems with signalling and inaccurate arrival times.
Now is not the moment to compromise the future of Edmonton's transit. As the city continues to expand, there needs to be an effective means of transport. Part of that will hopefully be fulfilled by connecting the west and southeast areas of Edmonton through the Valley Line. Cartmell is correct in that heavily-used bus lines need to be reassessed. The long wait times, distances between stops and lack of alternative routes can make for a troublesome commute wherever someone is in the city. This may not be done via bus rapid transit, but other measures to be more accommodative towards commuters.
Lastly, the LRT expansion would make it much more convenient to take advantage of the many stores at West Edmonton Mall. This includes the new landmark 11,000 square foot Aurora Cannabis store. These experiences, among many others, cannot be missed. For students looking to be more environmentally friendly, a more expansive LRT system is your best bet. All of these factors surrounding Edmonton's transportation should certainly be addressed as the city begins budget discussions next month.