Arts & Culture
Lifestyle
Eating Edmonton: Tiffin India's Fresh Kitchen (Cafe Version)
Tiffin India's Fresh Kitchen is a new chic restaurant that offers variety of foods.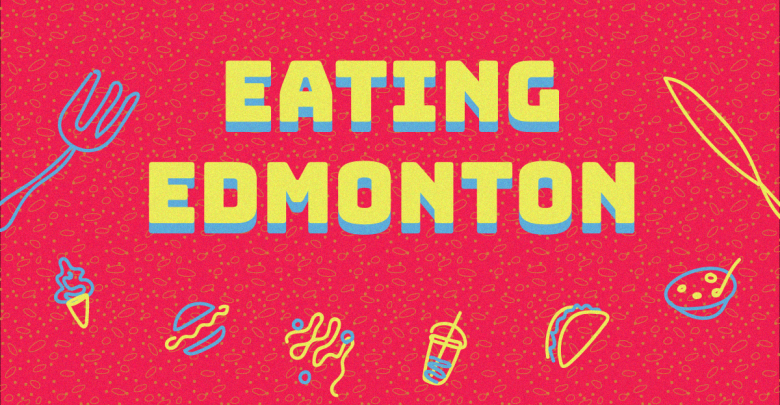 As my companion and I were walking around Jasper Ave looking for a place to eat, we stumbled upon Tiffin, a new, chic Indian restaurant. Tiffin has both a cafe section and a restaurant section, offering an array of cuisine for any palette.
Upon entering, we were both baffled at the sheer size and space of this restaurant, giving us a lunch hall vibe, which I greatly admire. All the meals are already prepared, so the service is really quick. The meals are all fresh as there is a chef in the kitchen on standby.
Unfortunately, my companion and I were unable to try the restaurant portion of Tiffin. Instead, we tried the cafe, or dessert, side.
I ordered a maple chai and Gulab Jamun. If you don't know what Gulab Jamun is, it is a milk-solid pastry that is covered in sugar syrup. Essentially, it's fried dough dumped in sugar. I personally like Gulab Jamun, but it is incredibly sweet and usually, two is plenty for my tastebuds.
The maple chai was nice too. However, fair warning: these chais are not the chai lattes from Remedy or the tea from DavidsTea. I think the chai here is supposed to mimic chai from India, which is nothing like the chai here. The maple chai had a nice balance of maple and plain chai, never becoming too overpoweringly sweet. Although, in the beginning it was somewhat watery, but it became more balanced as I progressed through the cup.
My companion ordered a simple chai and a mango custard. We do not know why, but her chai was scalding hot and would not cool down. Nevertheless, she found it to be extremely watery and flavourless.
However, the mango custard was really good. It wasn't too sweet, and it wasn't bland.
The cafe portion of Tiffin was good, but not amazing. The restaurant portion seemed much more interesting and variable. Nevertheless, I would still go back and try other things.