Campus Life
News
Black Graduate Students Association conference examines EDI from multiple perspectives
The conference studied EDI incorporation in policy and academic studies, as well as where it falls flat in practice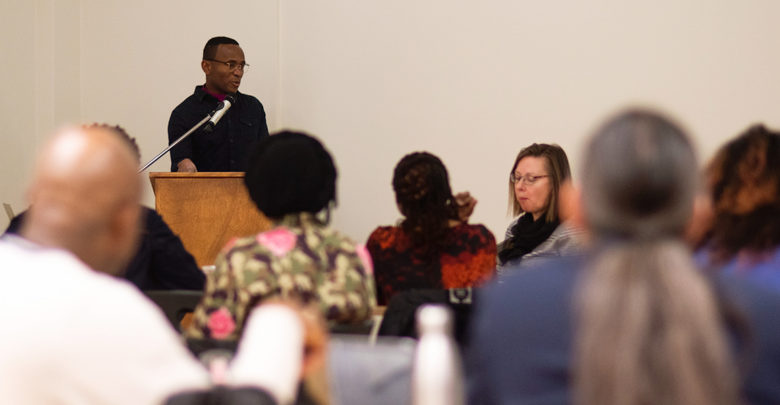 The Black Graduate Students Association's conference examined equity, diversity, and inclusion (EDI) from different angles and racialized perspectives.
The Black Graduate Students Association held their first conference "Equity, Diversity, and Inclusion (EDI) in the Academy: Perspectives on Navigating Challenges and Opportunities." The event, taking place on November 1, featured an introduction from Graduate Student Association president Fahed Eilan and vice-president (student services) Chantal Labonté, a panel of racialized graduate students, and a mixed panel of racialized and non-racialized university staff, both academic and administrative.
The university experience from a Middle-Eastern perspective
In his introduction, Eilan shared times he felt uncomfortable as a racialized graduate student at the University of Alberta. He recounted being told that as an Arab on campus, he was likely going to be seen as a terrorist, alongside many other experiences.
"From a lab technician: 'So are you going to marry four wives?'" Eilan recounted. "From a professor: 'Your sister doesn't wear a hijab, she must be a rebel and free, I like that.' From a Board of Governors member: 'I just want to give you a heads up Fahed, the person sitting next to you tonight at the dinner table is bringing her wife, her wife Fahed.'"
"All of these questions and more, posed to me by individuals who have higher education degrees and are well-known in the community for their volunteer work, for their humanitarian contribution, and their commitments for promoting diversity and inclusion," he said.
Eilan also touched on a shared responsibility to empower EDI in the university.
"In the seven years I have lived here in Canada, I have seen and engaged in conversations that affirm my belief in the power of individuals and society to move towards a more equitable and inclusive community for all," he said. "And maybe, just maybe, one day I'll be able to order a coffee without feeling like I have to tell the Barista my name is Adam."
---
Re-thinking Dissertations as Colonial
On the graduate student panel, Cornel Bogle, an English and film studies PhD student, discussed how EDI can not only be incorporated into policies, but also in the ways knowledge is produced. 
Bogle, who studies creative research, critiqued how academic knowledge is often only considered proper when presented in certain ways, but these methods, such as essays and dissertations, are often inherently colonial.
He advocated for moving away from traditional writing and reading, and towards various forms of research "that resemble the movement of water" — cyclic instead of linear. These different forms are needed, Bogle argued, to truly understand African and Carribean knowledge.
"It is the responsibility of those of us in humanities and social sciences to explore the forms that we are most suited and the materials we best put time and energy in," he said. "If we are to remain serious about decolonizing the university and resisting narrow understanding of knowledge and knowing, then we must be willing to see and think alongside other forms."
Bogle also acknowledged that even when alternative modes of scholarships are pursued, they aren't taken seriously and often remain within the confines of traditional, colonial methods.
"Sometimes when white scholars acknowledge alternate forms of knowledge, that becomes enough for them," Bogle said. "But that is a colonizing moment, a moment that says whatever knowledge there may be, whatever other is gone in the past, we have taken that away from you so long ago."
"You can have it, but only in spirit and words. What then, are the use of words?"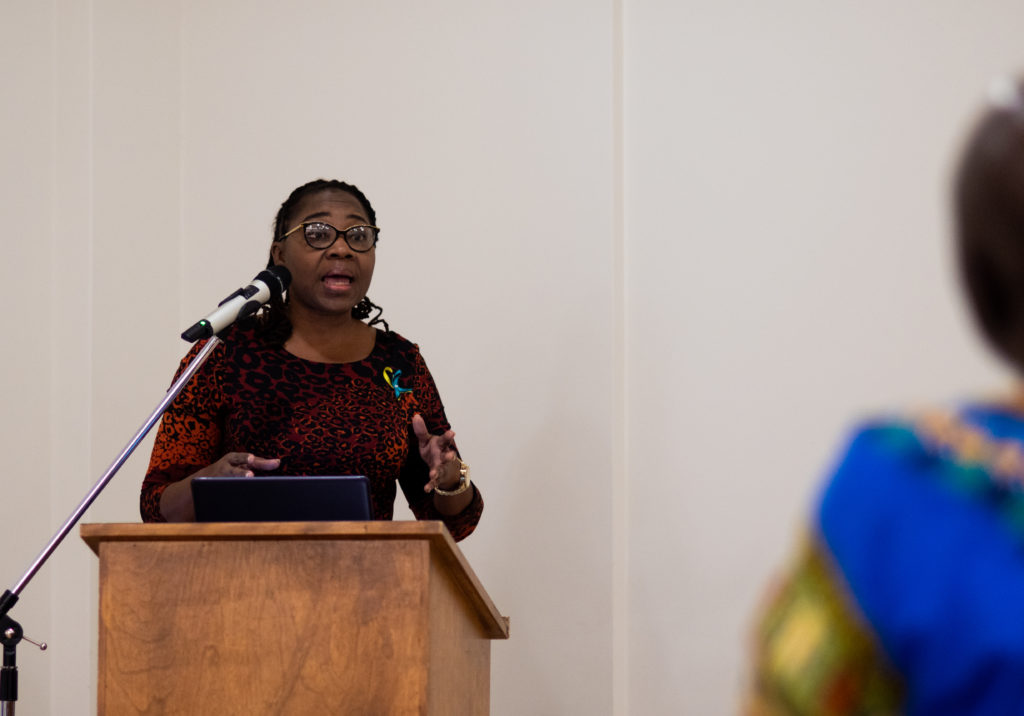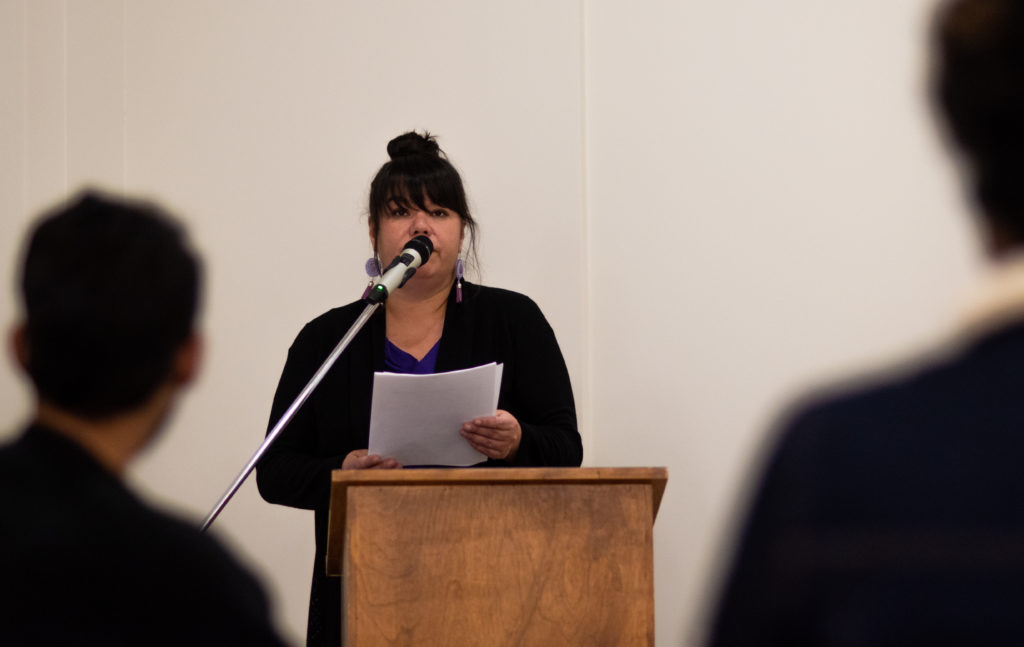 ---
"Merit is a proxy for diversity," Ubaka Ogbogu, law and pharmacy associate professor, said
Ubaka Ogbogu, an associate professor in both the faculties of law and pharmacy, gave testimony to how EDI strategies will fail if representation is not there.
Ogbogu was the first and currently is still the only black faculty of law member, despite the faculty operating for over 100 years. He also pointed out that currently, out of over 600 students, there is only one full-time black law student.
Ogbogu spoke to how alienating both his and the student's experiences can be within the faculty, such as the student attempting to create a Black Law Students Association, but being unable to because of university policy requires 10 students to start a student group.
Recounting his own experiences, Ogbogu can find it tiring to be viewed as the token black person in his faculty, especially because when he does speak up, he's seen as the voice for his whole community.
"In my faculty, I struggle with whether to say something because I don't want to be that person," Ogbogu said. "I also don't represent all black people. I would like to have a community that understands things the way I do."
Though he does hear his faculty wants to increase diversity, Ogbogu sees EDI initiatives fall flat in practice.
"Thinking about hiring, I hear things like we can't be explicit about wanting to hire [black] people, we can only exist on merit," he said. "Merit is a proxy for diversity."
"Any strategy my faculty comes up with to promote inclusion and diversity is barren — it's something they made up to make themselves feel better."
As the only black faculty member, Ogbogu knows first hand that it is a lack of representation undermining EDI initiatives.
"Before the university thinks about an EDI strategy that is effective, they need to think about how to improve representation," he said. "They need to bring people into the university that can actually advise from their lived experiences. Representation matters."
---
What can the U of A do to implement EDI?
Catherine Anley, the only non-racialized panel member and the EDI senior consultant at the U of A's human resources services, provided a look into what the university has done in the past, and what it's currently trying to do regarding a lack of diversity.
According to Anley, the first employment equity plan at the University of Alberta was called "Opening Doors" and began in the 1990s, stemming from a federal government commission on equity and employment. However, Anley acknowledged that this plan failed to actually accomplish much of what it set out to do.
"Despite the good intentions of people who developed that original plan, it has not resulted in substantial results," she said.
In order to create EDI strategies that actually work, Anley said that the university needs to start thinking and talking about key principles and concepts and how they affect accessibility to academia.
"We need to think about who's not at the table, why are they not at the table, and what is it about our institution, our systemic programs, policies, and practices that are keeping people away."
Speaking to the backlash she often gets during sessions when she points out white privilege, Anley likes to flip the resilience narrative. Instead of marginalized communities, it's white people who need to be resilient and come to face their privilege.
"One of the things I'm trying to talk about more with white people is their own resilience," she said. "We need to be resilient in order to hear what you're saying and then change our behaviour…. it's fine if you're uncomfortable, but we're going to live through that."