Remember the good old days when you would rush home after school, grab a snack and then turn on the family channel?
Well, we can live out those glory days with the new Lizzie McGuire reboot that is coming out! Lizzie McGuire was a staple of my childhood and, honestly, I miss watching those episodes.
With this new reboot, what better way to celebrate than binge-watch all the episodes. All Lizzie McGuire episodes are amazing, but here are just five of my favourite ones.
---
When I was growing up, gender binaries were all the craze and questions of "are you a girly girl or a tomboy" were the norm. Women and young girls were (and still are) expected to be worse than men and boys in all fields, but especially in sports. In this episode, Lizzie McGuire sets a new school record in gym class and then beats Ethan at arm wrestling. She is invited to play touch football with the boys. However, she feels like she's losing her femininity and worries about what other people (i.e. boys) will think of her. Although this episode isn't perfect and there are problems with its portrayal of gender, it was still incredibly important because it taught young girls that they didn't have to be one thing and that femininity and masculinity aren't so binary.
Clue Less: Season 2 Episode 23
I love murder mysteries, so this episode was up my alley. This is also the episode where Gordo makes a move on Lizzie — which my little fangirl heart was living for. When Lizzie's dad interrupted them, it was painstaking heartache for 10 year-old me. It wasn't until the movie did we finally see some form of resolution to their relationship, so this episode just had to hold you over until then.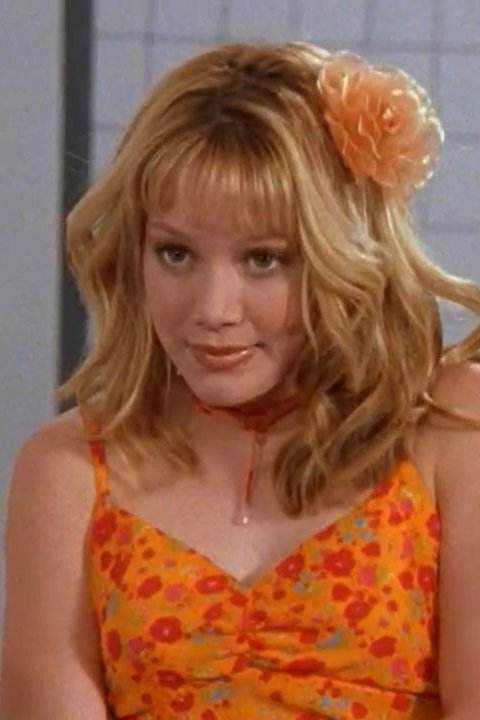 Lizzie becomes a minor celebrity after modelling in a local fashion show and grapples with the awkwardness of it all. Even though the outfits are somewhat cringe-worthy, this was a fun episode to watch when I was younger because of the fashion show sequence. Don't even lie to yourself, Hillary Duff (or Lizzie) was — and still is — a style icon, and this episode reaffirms her iconic status.
Lizzie and her friends are excited to go on a class trip, as it would mean that they would be away from their parents. However, Lizzie's mom decides to join as a chaperone because, well, she's a good mom who didn't want the trip to be cancelled. This episode is so pure. Lizzie's mom — her name is Josephine, but I never knew that and it feels wrong to say her name — helps the girls plan revenge on the boys and even takes the fall for them. This episode makes you appreciate your mom for everything she does.
Full disclosure: I loved Malcolm in the Middle and Agent Cody Banks when I was younger. This episode features Frankie Muniz and was filmed before Hilary Duff was set to play Natalie Connors in Agent Cody Banks. It's really interesting to see Muniz and Duff act together before the movie. Crossover episodes are the shit. Also, this episode shines a light on the challenges child stars face and sends a great message to fans that celebrities are people too.
Lizzie McGuire isn't perfect; there are some consistency errors (like Lizzie playing soccer) and problems in their portrayal of difficult subjects. However, this show remains memorable and holds a special place in my heart.