Golden Bears
Photography
Sports
Photos: Golden Bears Basketball (November 8, 2019)
Photos from the Golden Bears basketball game on November 8, 2019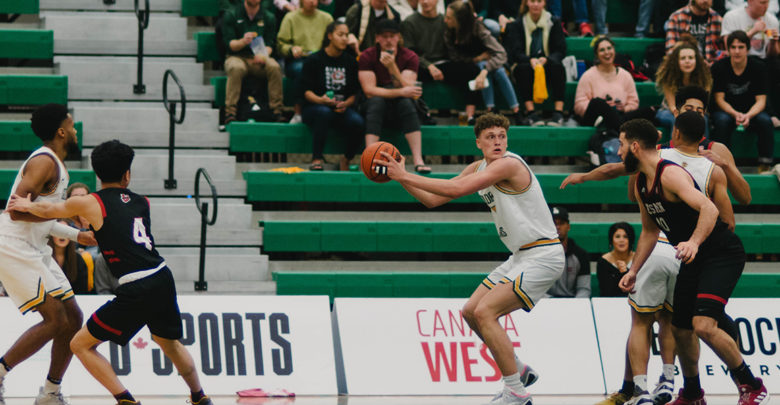 On Friday, November 8, 2019, the University of Alberta Golden Bears basketball team hosted the University of Winnipeg Wesmen for their home opener at the Saville Community Sports Centre.
The Golden Bears came back from down four at the half to win the game 84 – 72. This marked the Golden Bears' 3rd straight win to start the season, as they sit atop the Canada West standings.
Here are our photos from the game.