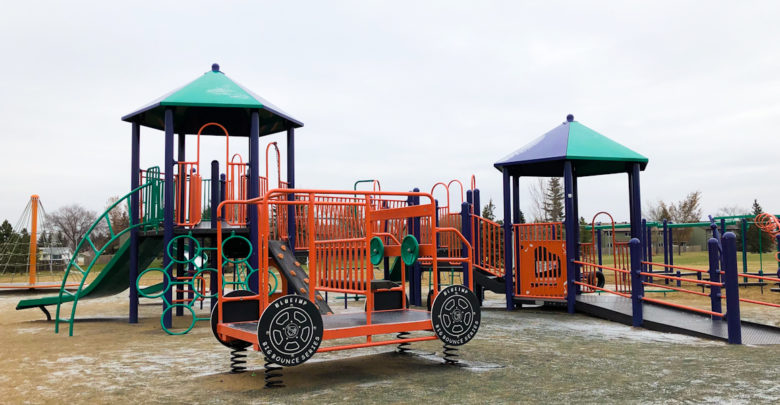 Canadian Tire isn't the first company that comes to mind when I think of philanthropy. But thanks to the company's charity Jumpstart, Edmonton will be getting a new playground that will be fully accessible for children with disabilities. The playground itself with be in Clareview District park right next to the Clareview Community Recreation Centre, and will feature structures like double-wide ramps, bucket swings, and a quiet zone.
Not only will it be the first of its kind in Edmonton, it's also the largest at 16,000 square feet. The project is part of Jumpstart's Inclusive Play Project, whose mission is to build a playground like this in every province and territory across Canada. The charity also aims to provide grants to help with the cost of construction for these facilities and create greater opportunities for children with disabilities in sports.
Jumpstart is helping lay the groundwork for important social movements in how we think about inclusivity. It may not seem like a big deal for parents with able-bodied children, but kids with disabilities often miss out on making friends, exercise, developing social and physical skills because there aren't any playgrounds that can accommodate them. The city of Edmonton said the playground would have space for all children and facilitate parallel play, where kids can play together without having to influence each other's behaviour.
This is how you start creating bridges. Having both children with disabilities and without disabilities visible in the same space teaches kids how to play, learn, and grow alongside those who are different than them. As well, they may become more aware about the importance of having infrastructure accessible to those with physical disabilities or those who are neurodivergent.
Playing at the playground is such a simple thing as a kid, but Jumpstart is helping to make it an experience accessible to all kids, not just those who are able-bodied and neurotypical, and that's a beautiful thing.