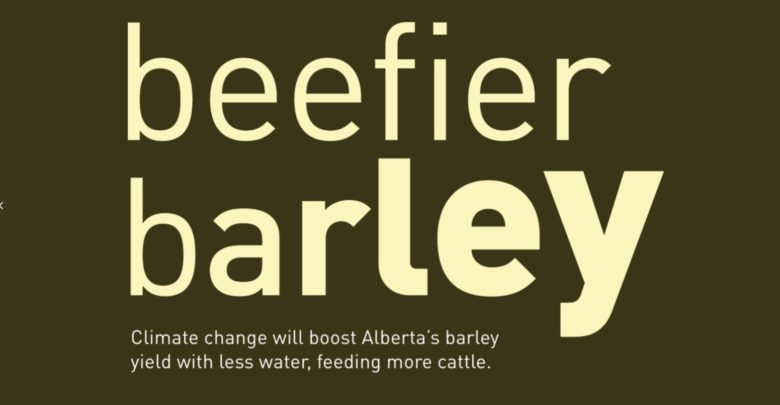 If you're a student at the University of Alberta, it's likely that by now you've heard about the billboard incident. In case you've been off of social media for the past few days, here's a quick recap:
Truth Matters, a project whose intended outcome is to highlight research at the university, posted a billboard in the west end of Edmonton which seemed to imply that climate change would be beneficial for barley and cattle;
Faculty and students alike reacted with vitriol, including political science professor Laurie Adkin;
Jacqui Tam, the vice-president of university relations, resigned on Sunday night, writing in her resignation statement, "The messaging on the ad called the reputation of the University of Alberta and its extensive research on climate change into question."
Since the incident, almost no information has been given as to how this happened. Students and professors alike come here because this is a reputable school; don't we deserve to know why we're now on national news as the "climate change benefits" university?
President David Turpin's response has only added fuel to this fire of uncertainty. Of the scandal, he said "I felt the ad should have been vetted by the executive team," and later implied that had it been, it would never have been made public. In fact, Turpin says the first time he even saw the ad was the day before the climate march. How did something the president wouldn't have approved and didn't even know about pass the scrutiny of the marketing team?
It's obvious that this billboard was at best a series of extreme miscommunications, and at worst a willful oversight, but there's more than that to be concerned about. Who is supposed to be in charge of which ads get approved? After all, the university must've put it through some kind of screening process… right? Without any additional information, it's hard to know for certain exactly how this went under the radar.
Billboard advertisements aren't cheap either. Alberta Sign Rentals says that "Typically a billboard can cost $10,000 or more, plus setup and design charges." $10 thousand? That's a lot of money to pay for a misinformed, out of context advertisement which was almost unanimously criticized.
Tam's resignation, too, is discomforting. Though it's right of her to take full responsibility, we still know virtually nothing about how this ad ever got approved. Why would she resign without giving a detailed process of how this happened? Was the goal of this advertisement to undermine the serious consequences of climate change, or was it simply a failed tongue-in-cheek attempt at humour to lighten the situation?
Whatever the case may be, we've been left in the dark. The paying students and loyal professors at the University of Alberta have been blindsided, and our credibility as a top five research university tarnished. We deserve to know the particulars, and we deserve to be included in these kinds of decisions in the future.