Arts & Culture
Nation & World
Film Review: Won't You Be My Neighbor?
Won't You Be My Neighbour? will make you miss Fred Rogers, but also might drive you to be kinder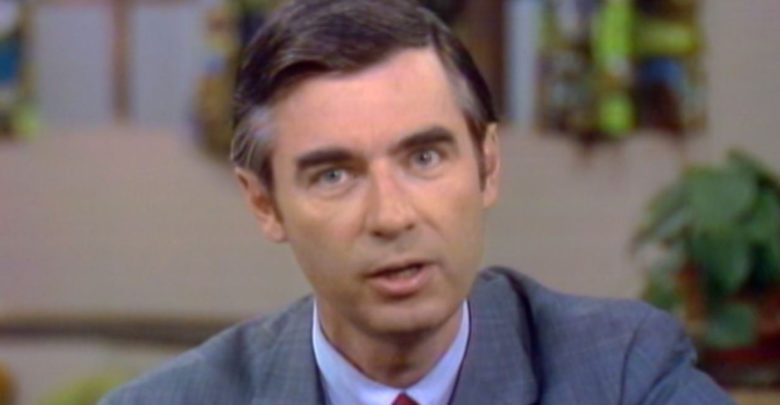 Fred Rogers was not part of my childhood. The first time I saw him was in a clip from Mr. Rogers' Neighborhood at the age of sixteen. I found him eccentric and naive. Earlier this month, I saw Morgan Neville's documentary Won't You Be My Neighbour? and it made me see Rogers in a completely different way.
The film effectively combines interviews and archival footage of Rogers to reinforce Rogers' sunny image as a soft mannered man. However, morose information is prominently interweaved. The placid and lean Mr. Rogers that we know grew up overweight, with people calling him "Fat Freddy." But, as David Newell (who played Mr. McFeely) remarks, without a fat Freddy, there would have been no Mr. Rogers. Rogers's childhood experiences likely contributed to his philosophy that "those who would try to make you feel less than who you are, I think that's the greatest evil."
Of course, Neville does not ignore Rogers' work teaching his viewers —mostly children — the message that they are special because of who they are. He could make anyone who he interviewed, whether it was world-renowned cellist Yo-Yo Ma or wheelchair-bound Jeff Erlanger, feel special. In one poignant episode, Daniel Striped Tiger — a tiger puppet — wonders if he is a mistake because he differs from everyone else. Lady Aberlin responds by singing "I think you are just fine as you are."
In this sense, Rogers was radical. On his show, he did not shy from tackling heavy subjects. From death to divorce, including Robert Kennedy's assassination in 1968, he not only educated his viewers, but also consoled them. In 1969, as a critique of contemporary American society, where white pool owners poured chemicals into the water to drive African-American users out, he shared a foot bath with Officer Clemmens — an African-American character — on the show.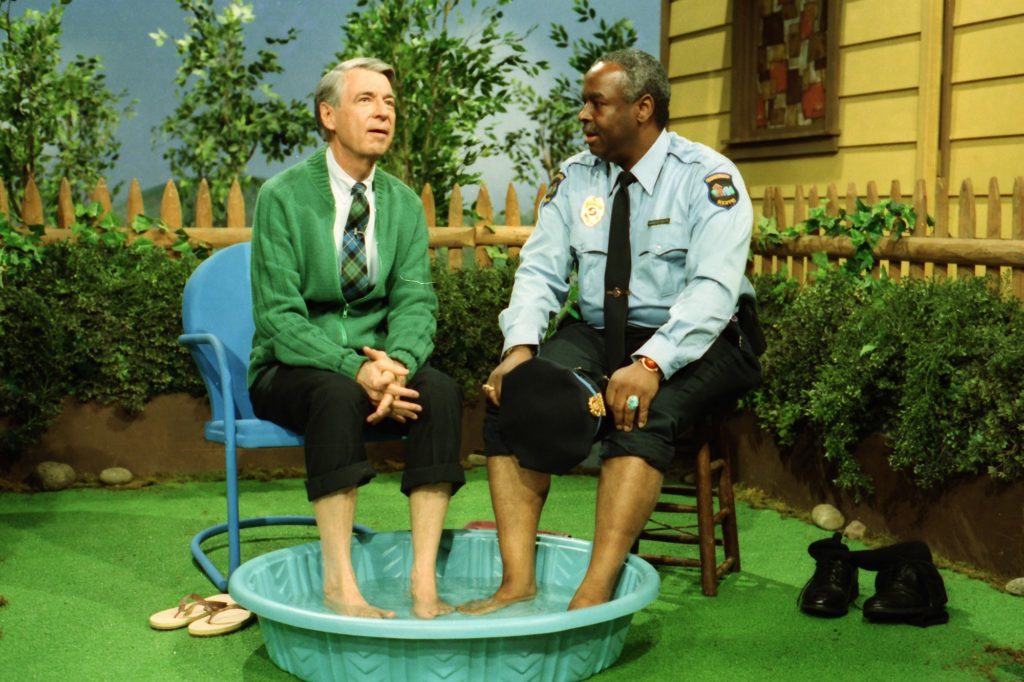 The documentary draws parallels between Rogers and Daniel Striped Tiger. While he possessed the powerful energy associated with a tiger, like Daniel, Rogers was at times glum. In a typewritten document for himself, he doubted if he could write another script. So, what kept him going? It was his knowledge that there were children that needed his guidance, and also his "expression of care every day… to help [them] realize that [they are] unique."
Won't You Be My Neighbour will warm your heart; it will also leave you in a self-reflecting mood. Neville concludes the film by having his interviewees sit for a minute to think of someone who has helped them in life, something Rogers asked his audience when he gave a speech at Dartmouth College. This contemplative mood lingers even after the last frame. His principles, willpower, and legacy left me imagining what kind of world we could have if we could sincerely say to someone: "won't you be my neighbour?"