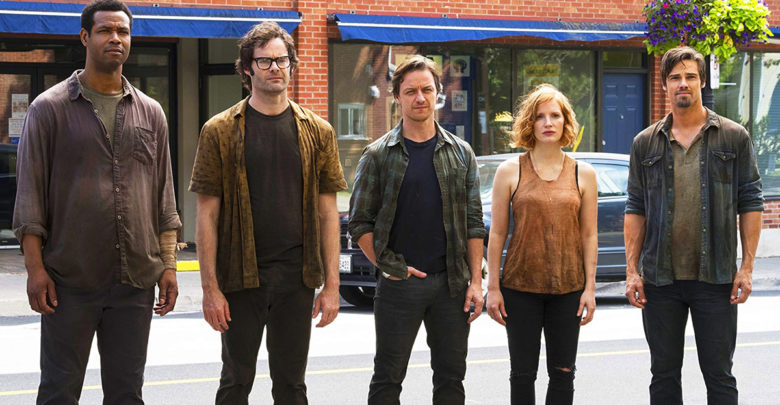 Like most horror movie buffs, I was initially concerned by the announcement that a new IT film was being produced. IT is one of my favourite novels, and definitely sits in one of the top spots in terms of Stephen King novels. On top of all that, Tim Curry's performance in the original 1990 mini-series was about as iconic as a performance can be.
However, my skepticism was washed away when, 27 years later, it was reprised in a thoughtful, self-aware movie, which managed to integrate the dark humour from the book without the cheesy pitfalls of the mini-series. So you can imagine my excitement and anticipation for the second film.
Spoilers for IT: Chapter Two ahead.
I thoroughly enjoyed this sequel. If anything, sequels are usually worse than their precursors, but IT: Chapter Two doesn't have this problem. In fact, I think it even made significant improvements on the first installment.
One of the major problems I had with IT was lack of depth. Sure, it was a scary movie about a terrifying clown who eats children, but we were given hardly any backstory. A person who hadn't read the novel or seen the mini-series might be confused, especially by the appearance of the deadlights towards the end.
Stephen King's best strength as a writer is his ability to integrate convoluted, rich backstory into the narrative without boring readers to death. This is where IT: Chapter Two excelled where its predecessor failed. Viewers are hit with backstory almost immediately, and the entire movie is filled with easter eggs for fans of the novel. The uninitiated learn where IT came from and what IT is, which is not what many people might've expected.
As an aside, this is one of the only alien movies I have ever felt wasn't too campy. IT is an alien, yes, but they don't slap you in the face with that fact. Bill Skarsgård, who plays Pennywise, once again did a fantastic job at coming across both terrifying and other-worldly. With all due respect to Tim Curry, I don't think anyone could've done a better job with the modern movies than Skarsgård.
Stephen King also makes a self-deprecating cameo. One of the children from the first movie, Bill, grows up to be a writer who can't finish a novel properly to save his life, which is a tongue-in-cheek reference to King's own inability to end novels. In the scene, King criticizes Bill, saying that he didn't like his book because he didn't like the ending.
If there was anything wrong with this movie, it was the separation of plot. Each character separates from one another to find their own memories in order to defeat IT, but it felt a little like a clunky plot device to me. Despite this, I still enjoyed watching, and was thoroughly terrified anew as Pennywise, our favourite dancing clown, terrified the kids all over again 27 years later.
So should you see this movie? My answer is yes. If you're a Stephen King fan you'll love the subtle references to the book, and if you're a horror fan then you'll love the way the film manages to be scary and funny at the same time. Do yourself a favour: see IT: Chapter Two.