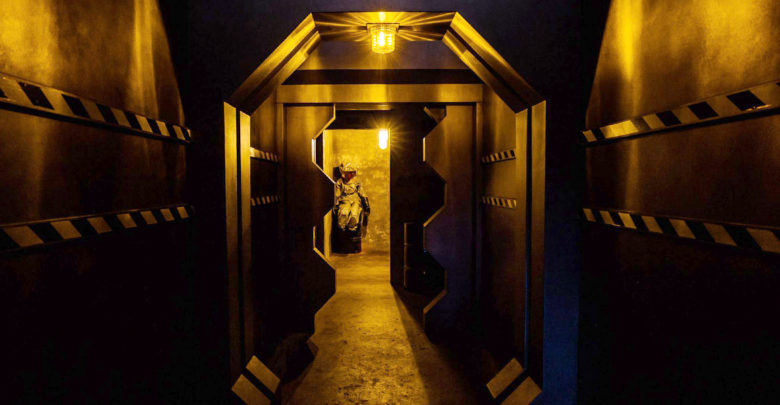 What: Deadmonton
When: September 27 to November 3, 2019
Where: 7031 Gateway Boulevard
Tickets: $25 regular, $45 speed pass (line skipping on peak nights)
[D]Edmonton has come to life.
For the sixth year in a row, Deadmonton is open for the Halloween season, and they have gotten bigger and better every step of the way. With an expanded setting (both inside and outside), new technology and more cast, Deadmonton promises the scariest haunted house experience in Edmonton.
As someone who has gone to Deadmonton for the past three years, I felt that I was pretty ready for the horrors. I knew the procedure already, and I kept telling myself that this would be the year that I won't get the living daylights scared out of me.
I arrived at a secluded location on Gateway Boulevard on the opening night and made my way through the parking lot. I was kind of surprised but also relieved when I did not see any ghouls or monsters haunting up the lining area. As I moved to pass the ticket counter, I realised that the Haunted House had decided to extend their entertainment for the waiting line this year.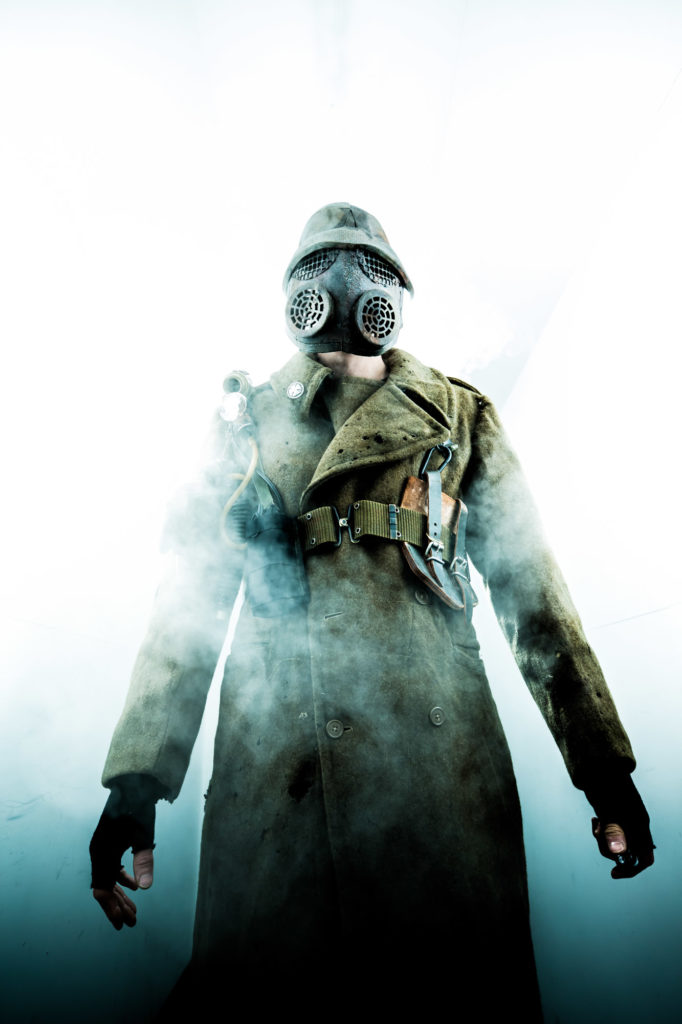 An entire set with characters living in the dystopian future was installed on the other side of the ticket counter, complete with a food truck and pits of fire to keep everyone warm. The characters interacted with the waiters, took pictures with visitors and scared everyone who came their way.
When I finally reached the end of the line, I was asked to stand in one of the three chambers that staggered the people entering the haunted house. An actor dressed as an Army Marshal explained that I was entering a facility that was the home to survivors of the plague and it was unknown if salvation or horror waited at the end of it (that wasn't a hard question to answer). With this, the doors to Deadmonton opened, and I made my way through a series of haunting rooms, all interconnected and related to the central theme of the year. A long stretch of intense audio, lighting, fog, and special effects was compacted into 25 minutes of fear.
The haunted house offered emergency exits every few rooms and featured different types of scares that were divided into multiple rooms over two floors. For those who made it through, a Halloween store waited at the end with all the different decorations, costumes and props you can imagine.
Walking out of the haunted house, I was scared of every shadow for the next couple of hours (at least), so I can safely testify, Deadmonton is not for the weak-hearted.
If you feel like Deadmonton might not be your cup of tea, they are offering a daytime walkthrough where the show lights will still be on, but there will be no scares. Actors will be present but will not be acting or scaring. On the other hand, if you feel that Deadmonton has got nothing on you, their lights out events in November might be your calling. The lights to the haunted house will be turned off, and each group will only get one light to try and make their way through Deadmonton House.
Whatever you're looking for, Deadmonton has got you covered for a wicked Halloween season!