Arts & Culture
Nation & World
Album Review: Kanye West's "Jesus is King"
Ye's newest album is him at his most hubristic — and it's disappointing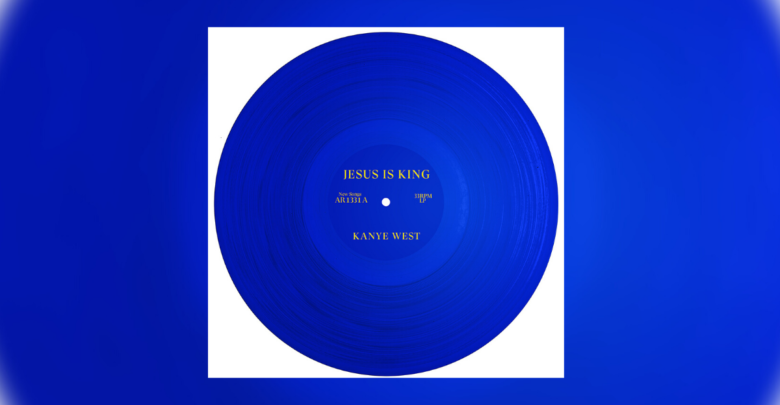 Kanye West
Jesus is King
GOOD Music/Def Jam Recordings
---
When he's focused, Kanye West has the potential to make incredible music, as seen with the collaborative project Kids See Ghosts he dropped with Kid Cudi last year. But with Jesus is King, West has missed the mark by quite a large margin.
This isn't to say that Jesus is King is an awful album; far from it. Its central musical theme — gospel — leads to some genuinely interesting and beautiful moments. "Every Hour," the opening track, has the Sunday Service Choir sing a gospel that I could easily see grace church halls. "Selah" evokes similar epic energy to some of the tracks on Kids See Ghosts, with excellent use of cinematic percussion and angelic choir vocals. Other highlights include the track "On God," with bubbly synth-laden production by rap new-wave legend Pi'erre Bourne that evokes a similar passionate energy. "Follow God" is the closest thing we get to "the old Kanye" on the album, with a lovely soul/gospel sample and a boom-bap beat.
But this album is full of moments where West is at his worst; so full of hubris that he thinks any musical idea he executes, regardless of its poor execution or corniness, is a stroke of genius. "Closed on Sunday" is a standout offender here, with the stupidest hook West has laid to wax since Yeezus: the Chick-fil-a hook (please just listen to the song and tell me how ridiculous it is). During "On God," West raps about — sigh — wanting to abolish the 13th amendment and being the greatest artist alive.
On "Follow God," Ye talks about his struggle to "live his life right" while his life is documented by the press and social media constantly. He feels that people always call him out for his bad behaviour, but never praise him for his good. I get the pressure West is talking about, but I feel little sympathy for him, especially when much of the online scrutiny against him has been directed at outlandish and troubling behaviour that rightfully deserves criticism.
West also has lots of weak vocal moments; "God Is" would be another interesting gospel song without West straining to sing across the whole track, and, across the album, he often pales in comparison to guest vocalists like Fred Hammond and Ant Clemons.
Most Kanye fans, myself included, have a complicated relationship with him as an artist. He's always been controversial, but that controversy has arguably begun to swing from more productive outbursts ("George Bush doesn't care about black people") to less productive outbursts (endorsing Trump). It's also tough to gauge these outbursts in the context of West having bipolar disorder; how much patience do we give him as an artist, as someone struggling with mental illness, before we stop worshipping the ground he walks on?
Overall, while Jesus is King is not necessarily a bad album, it's a deeply flawed one, and it's one that has made me lose patience as a Kanye fan. I don't want another Kanye West project to come out in the next one, two, or even three years. I want West to take his time to regain some focus and get a little grounded before he drops new material.