Arts & Culture
Campus & City
A Review of True Love Edmonton Thanksgiving Gala 2019
True Love Edmonton Thanksgiving Gala 2019 featured many amazing classically trained Chinese singers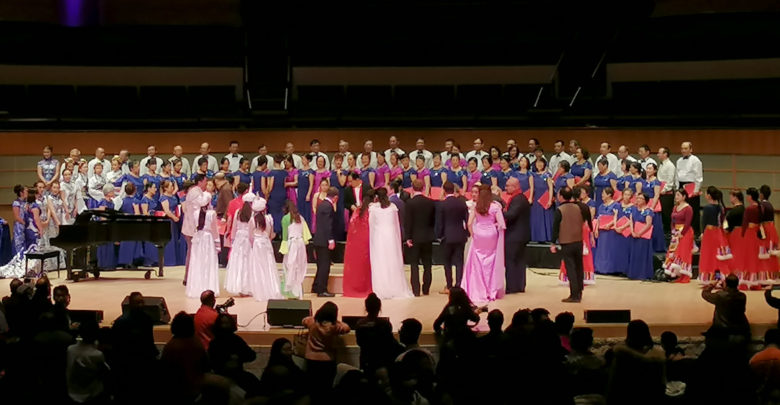 What: True Love Edmonton Thanksgiving Gala 2019
When: October 13, 2019 at 7 pm
Where: Francis Winspear Centre for Music
Performers: Various, featuring Zhixuan Liu, Ying Tao, Lihong Yu, Chunliang Zhang, Tingting Zhang,
Composers: Various
Thanksgiving, as Conan O'Brien put it, is "all about spending time with the people you love the most." For the Chinese community in Edmonton, they had the opportunity to do so, with some of their favourite classically trained Chinese singers, who flew from Shanghai across the unforgiving Pacific to perform at the Winspear.
Consisting of eighteen items, the program consisted of mostly Chinese-language songs, excluding "O Sole Mio." The concert featured Chinese artists that were supported from time to time by local Chinese dance groups and musicians.
Just as every item on the program was individually interesting, so was each of the five performers, like the components of five spice powder.
The concert commenced with two postgraduate students of Lihong Yu, who was also in the program. Although mezzo-soprano, Ying Tao, and soprano, Tingting Zhang, shared a similar timbre, Tao's voice possesses a richness which resembles that of the treble range of a cello. Zhang's voice is only a little sweeter in her lower vocal range. But, in this range, she occasionally lacks the carrying power Tao's voice had. After all, Zhang is a soprano. Nonetheless, they sang wonderfully together in their duets.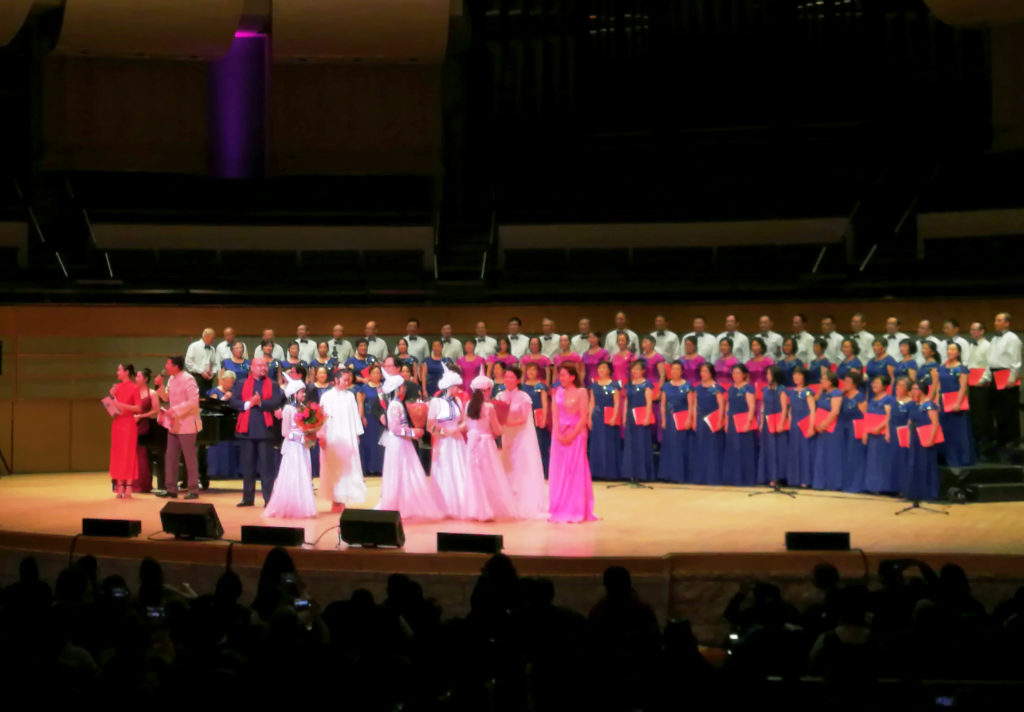 Zhang had the opportunity to demonstrate her virtuosity in "Variations on Mayra." She sounded flawless, most notably getting through all the coloratura portions unscathed. However, she should have probably relaxed her vocal cords afterward instead of performing another song, for the tuning on some of her notes weren't exactly superb.
Next up were the men. Baritone Chunliang Zhang has a pungent, solid-sounding voice. If only his tempo could have been just as solid. But, decades ago, the practice was for soloists to perform at a freer speed than the accompaniment. In contrast was tenor Zhixian Liu, whose voice is light and lyrical. He sang "O Sole Mio."
Towards the end of the program, the primadonna of the evening, Lihong Yu, stepped onstage. Her appearance was met with rapturous applause and great excitement. Notes high and low for her were a piece of cake, not to mention that her vibrato never cut off abruptly, something her students will need to watch out for. No wonder she has been called "Nightingale of the East."
(Side note: Although the ushers walked around exclaiming "No pictures! Cellphones off!," almost everyone was happily snapping away during the concert, or they were on WeChat).
The concert was not mistitled. Through their dedication, the performers showed the audience their love for them. The audience returned their love with thunderous applause.