Campus
Letters to the Editor
Opinion
Letter to the editor: Why we need student journalism in spite of angry redditors
A student writes in about calls for The Gateway to be defunded on Reddit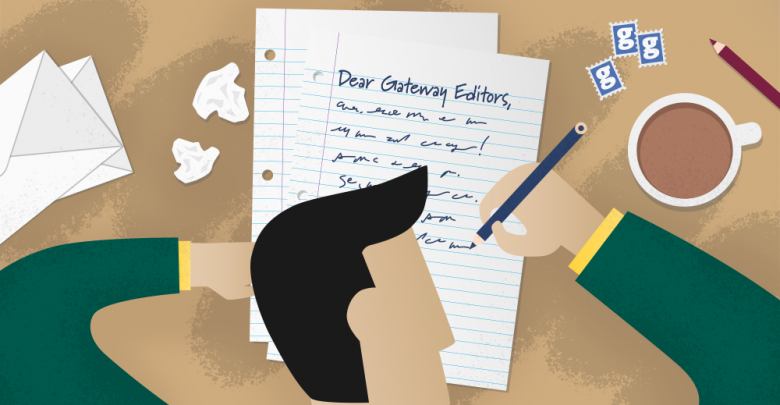 Letters to the Editor is a section for you, the students. Want to respond to something The Gateway has recently published online or in our magazine? Have a short comment on affairs that may affect University of Alberta students? Feel free to submit your own letter here.
---
"Why Reddit is Wrong: In Defence of The Gateway"
The UAlberta subreddit is alight with calls to shut down, defund, or boycott The Gateway. Some argue that a horoscope, from the April 2019 edition, proves that the paper is unworthy of receiving student funding. That's a bad idea. Anger towards The Gateway has long been simmering in the student body. In the throes of rage behind the keyboard, this independent publication is once again under fire by a cause that is ignorant to the important work done by the writers, editors, and journalists of The Gateway, and which is blind to why we need it to remain fully funded now more than ever.
Students have almost no voice in the halls of power which dictate policies that shape our education, decide our tuition, and so often neglect our needs. The best that we have is an organization willing to tell us what's happening. Our fellow students are sent chasing after those that occupy those halls to doggedly question and investigate the decisions being made in the noble or naïve belief that we will actually pay attention. Whether you read this newspaper or not, there are students who are typing furiously at their computers right now to post an important article that perhaps too few will read.
For every sensationalist post that springs to the top of the UAlberta subreddit, there are so many more articles that are there to tell us how and why your university is being changed under your very nose, by people you cannot name, but in ways you may well regret after it's too late to fight back. One article that you think is in poor taste, that isn't clearly labelled "THIS IS A JOKE," or that people believe should have been vetted one more time does not erase the fact that there is something deeply important being done in our defence. It's protecting us from changes that we believe are wrong, and encouraging changes we believe are desperately needed. It's journalism.
Journalism is the one thing that empowers the student body to act; without journalism we would not know of any reason to take up a fight. Every call to defund a student newspaper is not a call to stop an independent publication from making jokes that aren't always funny, it is a call to shoot ourselves in the foot. It is a blindingly appealing call that unintentionally deprives you and your fellow students of good, important journalism.
However much you hate a horoscope from an edition published months ago, the benefits you seek are infinitesimally smaller than the harm which would be brought on by stomping out the student voice. The Gateway is a bastion of independence, and is a means through which we can all understand the issues, triumphs, dangers, and future of this university we all share. The Gateway is the one organization that will hunt down truth and facts in this maddening world for you, the students. Specifically, exclusively, and unwaveringly in service of you. You have a newspaper, young journalists, and a province of people that need to be held to account; it would be asinine to throw that all away.
However harshly you judge The Gateway's mistakes, a greater mistake still would be to muzzle ourselves and throw away our means of bettering this university. The doors to halls of power in our university and this province are kept open for all of us to enter, in no small part by The Gateway. Do not let that door shut.
---
Letter has been edited for clarity.