Arts & Culture
Cultural Affairs
Fears and advice: An interview with Birds of Bellwoods
Birds of Bellwood talk to us about the start of their band, their anxieties and their advice to others.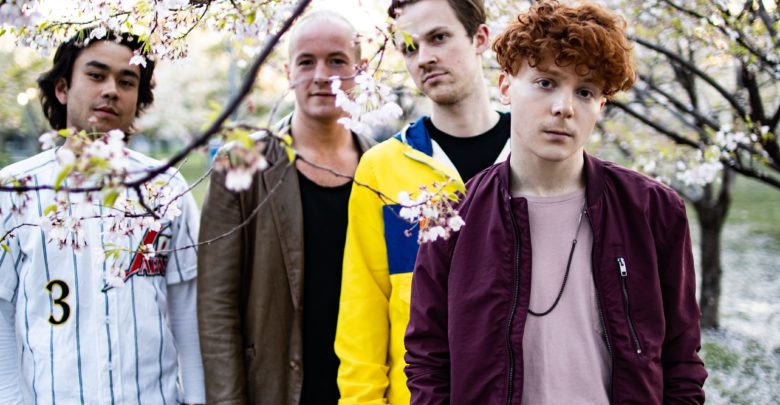 Almost everyone in their adulthood has come face to face with the anxiety-inducing realization that they're not where they envisioned themselves five or ten years ago. Most people tend to hate this part of human existence. However, the band Birds of Bellwoods seem to embrace these terrifying life experiences and use them as a way to grow as individuals.
Birds of Bellwoods consists of four members: Stephen "Stevie" Joffe (main vocalist and mandolin player), Adrian Morningstar (the guitarist), Chris Blades (guitarist and banjo player), and Kintaro Akiyama (double bassist).
The band's origin story begins when Adrian and Stevie met as kids while acting in a production of Peter Pan. As fate would have it, Adrian and Stevie would meet again in high school and Adrian would introduce Stevie to his middle school friend, Kintaro. After high school, Stevie and Adrian went to National Theatre school and began playing music together. They never started professionally playing music until they finished school and met back up with Kintaro. But where does Chris fit into this narrative?
According to Stevie, "on a dark and stormy night, we gathered around a ouija board and summoned [Chris] into our existence."
The Birds of Bellwoods has humble beginnings but since then, they have had quite a few achievements. They released an album in 2015 entitled The Fifth, and another album entitled Victoria in 2018. Their most recent single is called Easy.
"I think ultimately where [the inspiration for Easy] came from was this place of, man, I am really not where I want to be yet," Adrian said. "I started to realize that every day, no matter how far I get, how much I've grown, I still consider myself not where I want to be. And I think that it's just like this strange condition that we as humans often carry with us."
"You're always in a place of between," Stevie added. "You can look down and see how far you've come, but you can also look up and see how far there is to go. It's almost like that distance never gets shorter."
The band talked a lot about their anxieties, fears, and embarrassing moments, but at the same time, they kept the conversation lighthearted. They never missed a chance to make a joke and laugh at themselves and each other. They would point out life's difficulties and then laugh about it in the next breath. But that's what makes the band and their music so appealing. While they deal with their own anxieties and life challenges, they show their audience that it's okay to be afraid. It's okay to be vulnerable.
"Something that's really important to me with our work is that a lot of things we write about are anxieties, fears, sadnesses that we carry with us, and by sharing them, we're less alone in the world. In a way, our concerts can be this celebration of anxiety," Stevie said. "Start a band with your best friend. Tell him all your deepest fears. [It's] a really important thing to not have to bear things in silence and alone. To share [your thoughts] and thereby release them."
"To anyone," Adrian said. "Always strive for better, and to be better than you were today."