Campus Life
News
Campus Voices: U of A Climate Strike
The Gateway asked participants of the climate strike to explain why they were marching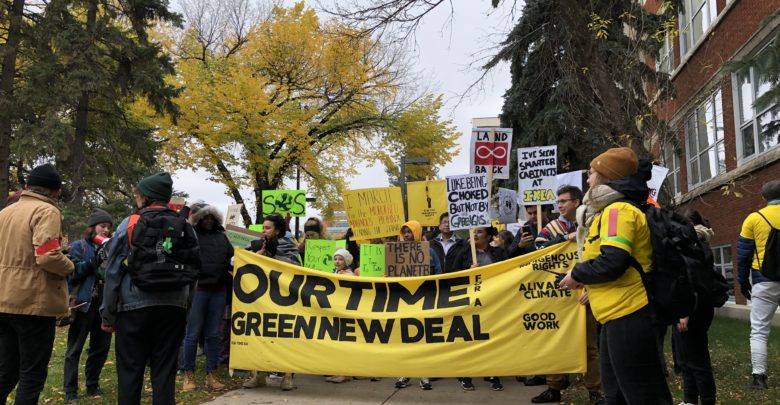 On Friday September 27, approximately 700 students, faculty, and community members assembled at the University of Alberta to take part in the Climate Strike.
All participants marched from the South Academic Building, over the High Level Bridge, and ultimately to the Alberta Legislature Building.
The Gateway interviewed some of the participants to see why they were marching and taking part.
Keri Malanchuk – third-year student specializing in biochemistry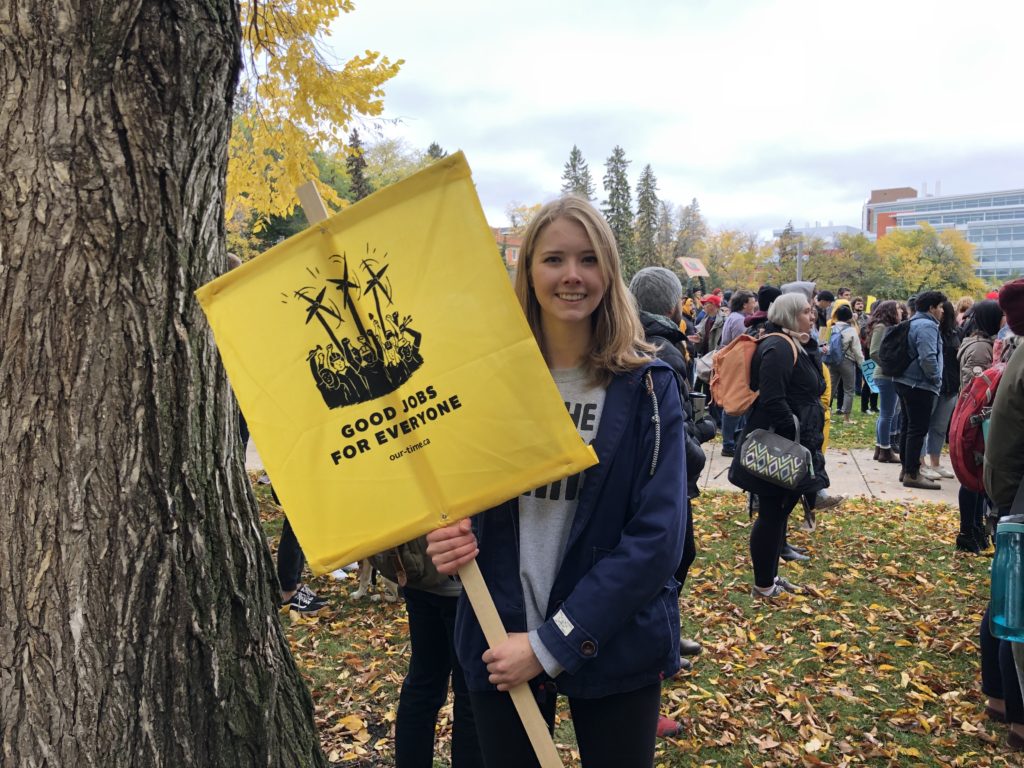 "I think it is really important for all of us to stand up for our future because it is under attack. I want to go into science, and a lot of people in the field are mistrusted. Many people do not believe this is an issue. Today, we show them this is an issue."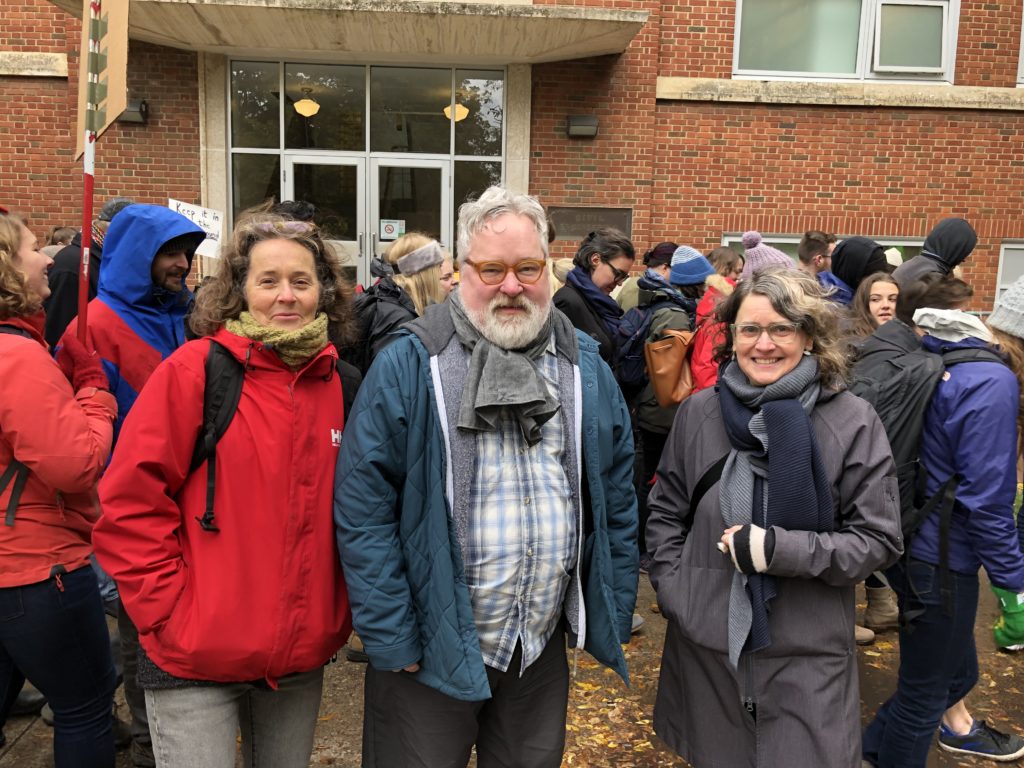 Mark Simpson – professor in Department of English and Film Studies
"I am here because this is the most urgent issue in the world. If we don't do dramatic things to address the climate crisis then too many horrible things will happen to the world."
Christine Stewart – associate professor in Department of English and Film Studies
"Glaciers are melting, people are dying in floods, and the Earth is changing in drastic ways. We need to do some drastic immediately. We have to show the government we need to act and that we cannot keep living the way we have."
Leslea Kroll – alumnus of the U of A
"Climate change is an emergency. We have to start acting now. This will not go well if we do not."
Marco Ferreria – community member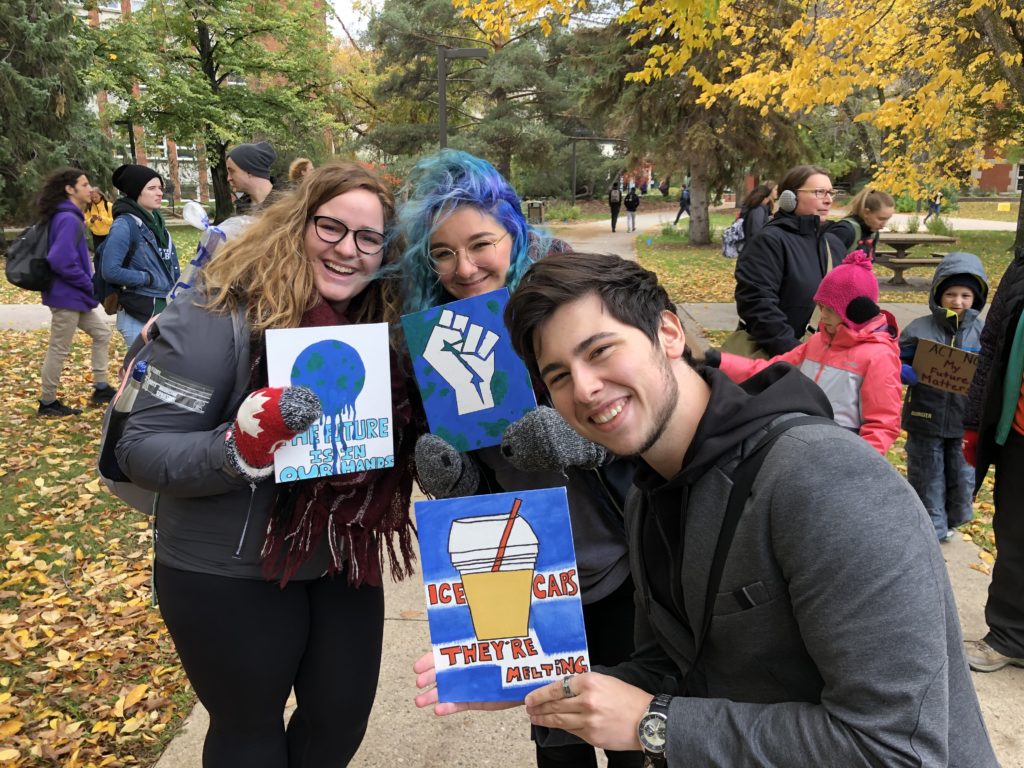 "I live on this planet. It is important that it stays healthy to me so I can continue to live on it. We need to take a stance and try to support other similar people who believe in this as well."
Andrew Poholka – second-year biochemistry student
"Getting as close to the election as we are, you want to show how much of the population cares about this issue. Plus, how big this issue is. That way, candidates can see how many voters are concerned about this issue."
"We want policies regarding this and a government to take it serious, while using the most up to date scientific research to effectively fight climate change."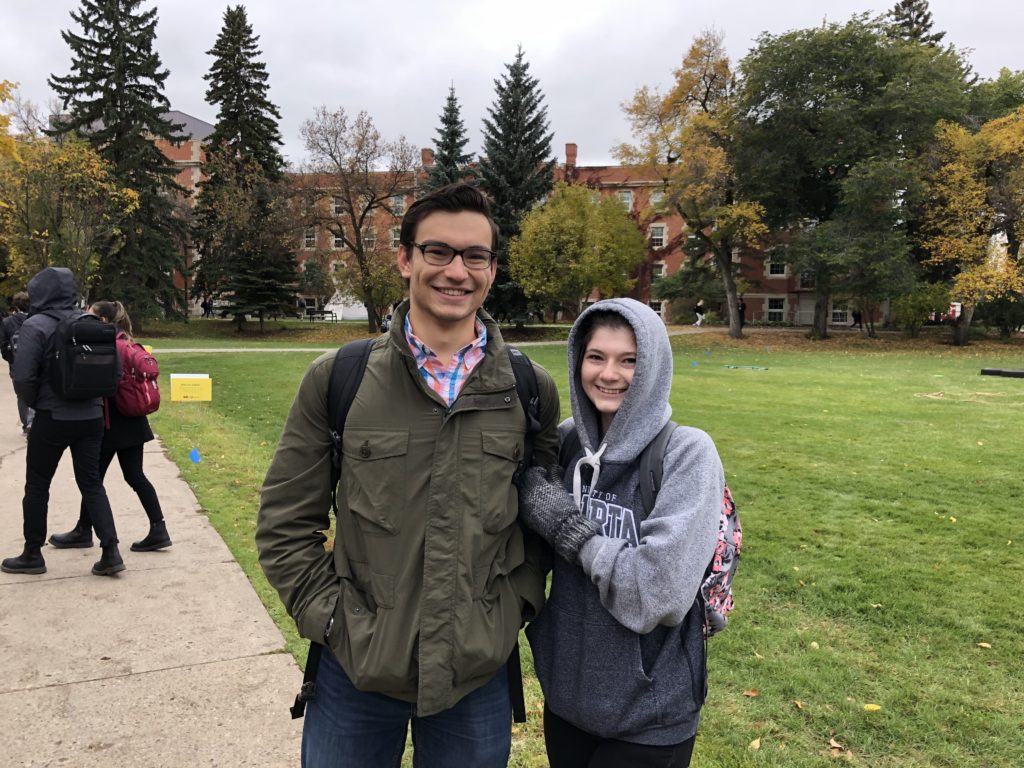 Rebecca Johnson – U of A student
"I know a lot of people who don't believe in climate change right now and who do not know enough about it; especially my mom and friends who do not care about it. I am here to make it aware for everybody in our society and to make a big deal about it."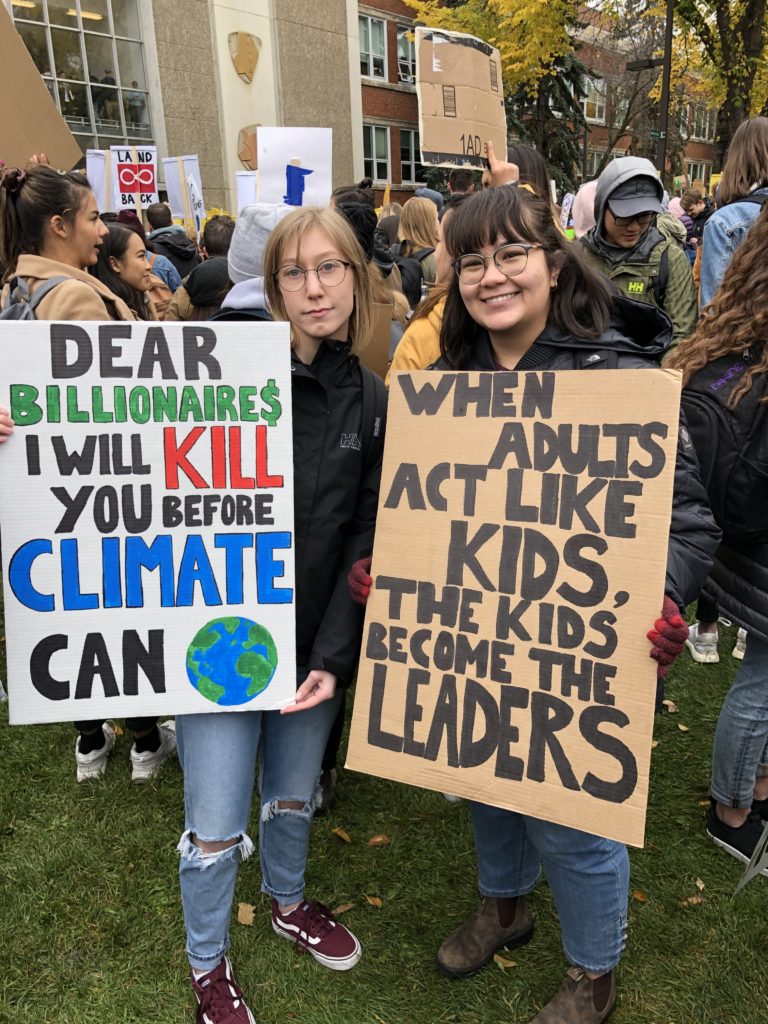 Victoria Rennie – second-year psychology student
"It is important because within the next 100 years there will be irreversible changes. Now and here is when we can make those changes."
Nyomi MacPhail – second-year student with double major in political science and cross-cultural studies
We want change. Seeing that I and all these people are here will hopefully wake people up."
Fahim Sarker – fourth-year student in chemistry
"We just have one planet. It is not like we can go and live somewhere else. It is everyone's home."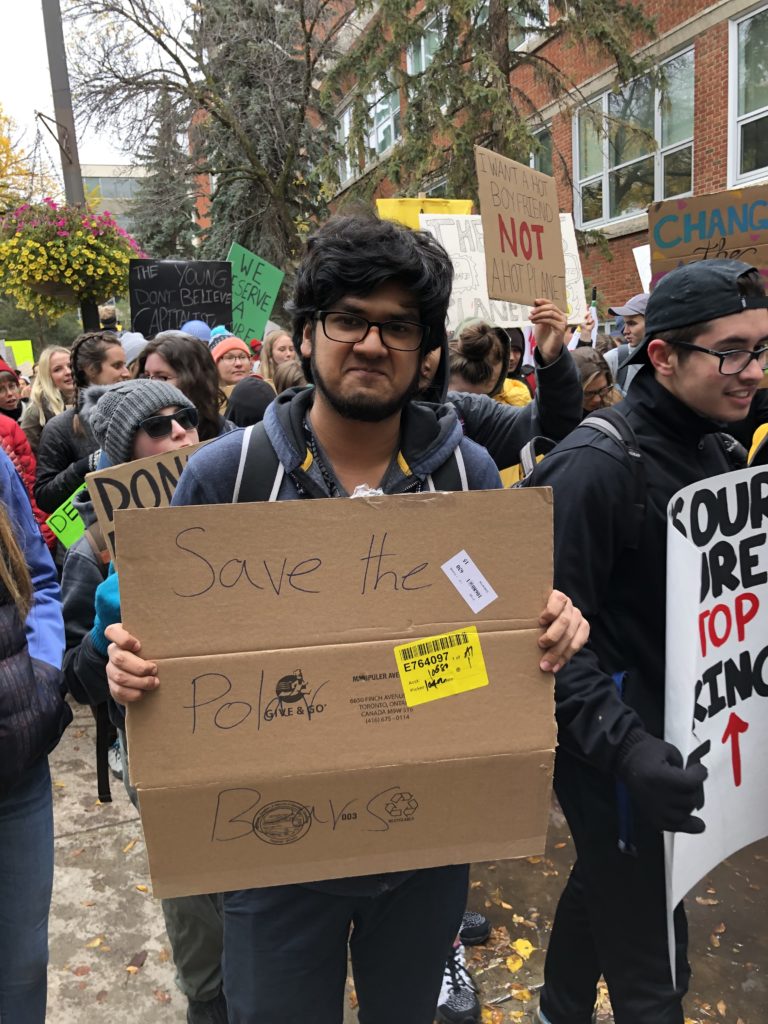 Linda Duncan – former Member of Parliament for Edmonton Strathcona
"I have been fighting for environmental justice for 50 years. My former leader Jack Layton tabled the first bill calling for legislated climate targets based on science. I have tabled a bill in the House of Commons saying that we needed an act of law saying what those are."
"I am just so proud to be here today, along with a movement that is demanding climate action. That is demanding action right now."