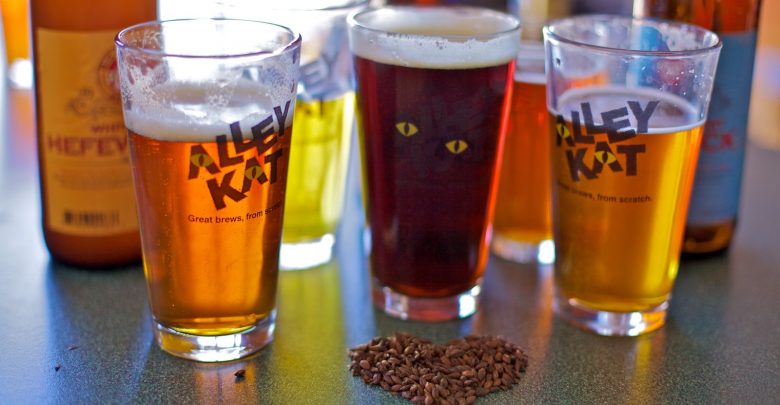 Alley Kat Fish Bone New England IPA
Price: $16.99 (varies by store) / 6 355ml bottles

When I heard that Alley Kat was adding a new beer to its core lineup, I was so excited to hear that it was a New England IPA. New England IPA's are typically hazy, hoppy, and tropical, and Alley Kat's new Fish Bone fits right into the style.

The beer itself looks amazing. It pours a cloudy, deep gold colour, with a thick foamy head that dissipates into a thin layer of delicate, lacy bubbles. The first thing you'll notice when you go to take a sip is the smell of tropical fruit, citrus, and pine. It's like summer in a single sniff.

Upon tasting it, you'll be reminded of afternoons on the beach, or maybe a warm hike. The blend of hops creates an interesting mix of forest-flavours like pine and juniper, and more tropical flavours like guava and mango. There's something fresh here that I haven't seen represented in the Edmonton beer scene lately. What's even better is that Fish Bone is a part of Alley Kat's core lineup, so this beer will be available year-round.

All in all, this might be my new favourite Alley Kat beer, especially out of their core lineup. And, having debuted last Thursday, April 25th, it's arrived just in time for patio season.