Arts & Culture
Campus & City
2019 Fringe Festival Review: ThunderCats The Musical
Things get weird, but entertaining in ThunderCats: The Musical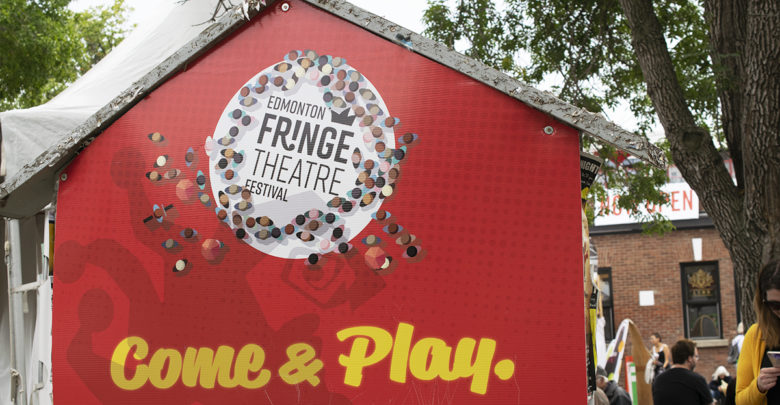 Think you've seen it all in that trailer for Cats (2019)? Thought that it couldn't get even more bizarre? Think again.
Directed by Byron Martin, ThunderCATS: The Musical combines the campy look of the infamous 1980s cartoon with the extravagant plot of Andrew Lloyd Webber's original mega-musical into a chaotic but undeniably entertaining show.
Taking a page from its source material, the heroic ThunderCats must choose amongst themselves as to who will be granted another chance under the spotlight by being reincarnated as a new character in a modern cartoon. This bizarre premise is held together by the unflinching and energetic performances of its main cast.
This ensemble cast effortlessly embody the physicality of the original Jellicle Cats while simultaneously harpooning the campiness of the ThunderCats cartoon through the show's many choreographed musical numbers. The University of Alberta's own drama professor, Kevin Sutley, takes on the role of Jaga the Wise. Sutley confidently commands the stage especially during the last number that parodies "The Ad-Dressing of Cats." While the cast all gave strong performances throughout, special mention goes out to both Brennan Campbell (Lion-O) and Owen Bishop (Tygra/Snarf) who bring an electrifying energy to their roles.
Music by Curtis den Otter and Simon Abbott feature laugh-out-loud lyrics that elaborate on the backstory to the tune of songs from the original stage musical. The show-stopping ballad "Memory" becomes a lamentation on the curses of aging sung by a washed-up Cheetara (Katie Hudson).
Costume design by Sarah Karpyshin compliments the already vivacious musical numbers and effectively recreates the original ThunderCats outfits in all of its rambunctious glory.
From the moment the cast showed up on stage in leotards and glam-rock hair, it was guaranteed that this show would be an absolute spectacle. Needless to say, I was both mortified and mesmerized in equal measure by this Fringe Festival offering.