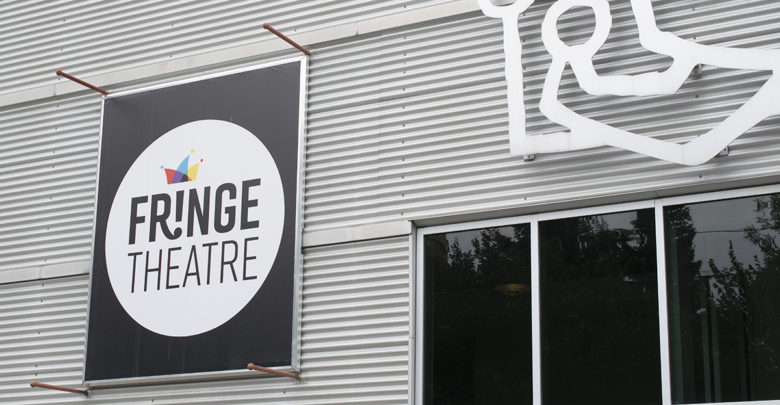 Directed by Molly MacKinnon, Hack follows two playwrights, August (Dylan Rosychuk) and Foster (Eric Smith), who take a writing retreat to an abandoned cabin in the woods in the hopes that it would inspire them to write their sophomore horror play.
What starts out as a writing getaway slowly descends into a hellish nightmare involving human sacrifice and demonic possession.
The pair soon come across an interesting feature of the cabin. It appears to bring to life the very characters (portrayed by Susan Evans and Madelaine Knight) that they imagine and write into their stories. Things take a dark turn when Harlow Crane, a representative of the Hermetic Brotherhood of Luxor (portrayed by Morgan Glau) arrives at the cabin. Soon, August and Foster are forced to confront their sins and the ghosts of their respective pasts.
With a premise like those found in "The Twilight Zone," Hack is a much more visceral experience and lingers on the darker aspects of human nature. Rosychuk's emotionally-charged script deals with themes of consent, gender dynamics, sexual violence, and abuse. It is relentlessly vulgar and equally thought-provoking. While there are a few jump scares scattered sporadically throughout the play, the true horror of Hack comes from its psychological breakdown of the two main leads.
Rosychuk and Smith bring a manic energy to their roles and play off each other very well. Whether it's from their constant bickering or one-upping against each other, the two actors manage to keep the audience engaged all throughout the show. Their slow descent into madness also feels earned as the play devotes enough time to exploring their relationship before sharply contrasting this dynamic leading up to the climax.
The technical elements of this production were also executed commendably. Sound design by U of A alumni Chris Peirera immediately grabs the audience's attention and establishes a foreboding tone right from the start. Fight/Intimacy director, Julie Murphy, another U of A alumni, captures the intensity of the script's subject matter and effectively translates it on stage.
Brimming with nail-biting tension and an increasingly macabre atmosphere, Get Off the Stage's production of Hack gradually builds its suspense to a fever pitch and leaves its audience deeply unsettled even after its bloody conclusion.